The Uganda Peoples' Defence Forces (UPDF) has commenced its recruitment exercise to add 4000 soldiers to the existing force. The nationwide recruitment began on Monday in Kololo, Kampala, Mukono, Kamuli, Jinja, Iganga, Wakiso and Kayunga districts.
Thousands of youths thronged the gazetted registration premises to try their luck in serving the Force.
The exercise will last one week until October 29 to reinforce the capacity of UPDF's regular soldiers and professionals. The exercise slated to take place between October 16 and 19 will cover 116 districts across the country.
Interested persons are supposed to secure letters of recommendation from village local council in addition to other requirements like; Ugandan citizenship, medically fitness, a minimum qualification of 'A' level for those seeking to be recruited as regular soldiers.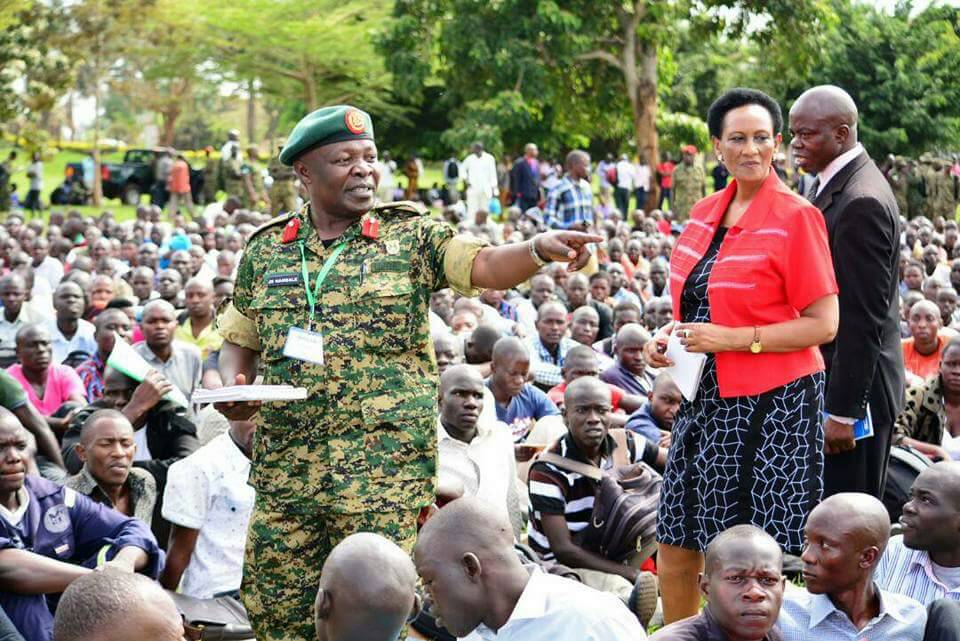 Those seeking to be professionals must hold 'A' Level certificates with bias in Science subjects.
Brig Jim Wills Byarugaba who is in charge of UPDF Chief of Training and Recruitment told journalists during the opening exercise at Kololo Independence Grounds that the turn up was overwhelming.
"The people are too many. But we shall do our best to ensure that we get the best of those that have turned up," he said.
He said that those selected were separated into two categories; those who completed O'Level and the professionals.
"Those without National I.Ds were disqualified as well as those who were found to have ringworms or tatoos on their bodies," Bri Byarugaba said.
Facing similar fate were those that had too many scars on their bodies including women who have undergone caesarian section.
"The scars may hamper their training. That is why we said we won't allow people who are married," Byarugaba said.
Earlier, candidates were taken through physical drills and checkups to ascertain their eligibility.