The Speaker of Parliament Jacob Oulanyah has rallied all Ugandans, all Makerere University alumni community both in Uganda and in the diaspora to support the university as it mobilized resources to commemorate 100 years of existence.
Represented by the Government Chief whip, Thomas Tayebwa at the launch of the mobilization campaign, the Speaker pledged support to Makerere University' centenary celebrations, research and scientific innovations.
Oulanyah said that it's time pay back time to the hundreds of thousands whose lives have been transformed by the university.
"Makerere University you have transformed us, you have changed us and it's our time to pay back. Its now our responsibility and some of us will do whatever we can to make Makerere much better than we found it," he said.
Makerere University was established in 1922 with only 14 students but has since grown over the years to become one of the leading universities in the world
On his part as government Chief Whip, Tayebwa pledged government's commitment to support scientists and researchers at the University to enable them improve and expand on their various undertakings.
"The Speaker of Parliament has promised that he will support strongly that element [of research and innovations] and I will assure you on behalf of Government that we are to look at that," he said.
"We must set our own agenda and direction as Government. We can't rely on donors to finance that direction, because if donors do, they will take you to their direction," Mr. Tayebwa added.
Mrs. Lorna Magara Chairperson of Makerere University Council said that all the  rich history of Makerere has been well documented by several authors.
Key among others, she cited Margaret MacPherson who spent nearly 40 years at Makerere University, shaping lives and instilling the spirit of thoroughness.
A Chronicle Of Makerere University College 1922-1962 is widely regarded as the most authoritative history of this institution for the period.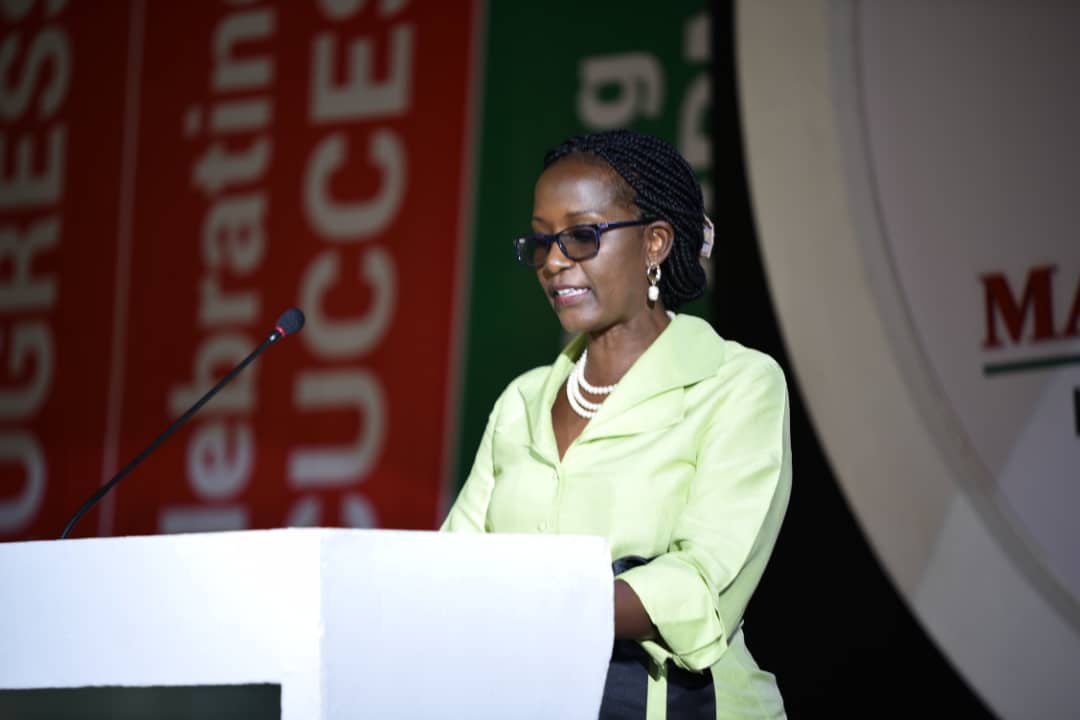 Magara revealed that the  University Council has embarked on a book project whose publication is planned to be an easy-to-read and well-documented book around six broad themes including providing skilled human resources for East African Society and production of knowledge through research and innovation.
Makerere University Vice-Chancellor Prof. Barnabas Nawangwe applauded stakeholders for supporting Makerere University over the years and called upon them to take a keen interest in the celebrations.
"We want to mark 100 years of excellence with all our stakeholders. In the days ahead we will reach out to the broader University community of students, staff, alumni, development partners both nationally and internationally, and well-wishers for their participation in the centennial celebrations," Nawangwe said.