In East Africa, motorcycles are the most common means of transport, causing high fuel costs and increasing air pollution in cities such as Kampala.
The 2019 Global Innovation Index ranked Uganda 102 out of 129 countries, lagging behind Kenya, Rwanda and Tanzania in 77th, 94th and 97th place, respectively. 
Uganda has since been innovating, especially in the transport sector by enhancing e-mobility to keep up with the rest of the world. 
E-boda 
Bodawerk E-boda is an electric motorcycle produced by BODAWERK International Ltd, a Ugandan social enterprise.
Bodawerk E-boda, which is revolutionizing e-mobility in Uganda, is produced by converting conventional petrol-fuelled motorcycles into battery-powered ones.
Located along Kigowa-Ntinda Road, the company is also developing cutting-edge solutions in the field of Lithium-Ion batteries. 
Musa Tabamutuno, a worker at Bodawerk, told SoftPower News that their e-bike, based on the popular Bajaj Boxer, is available in two models, all powered by a Smart Battery.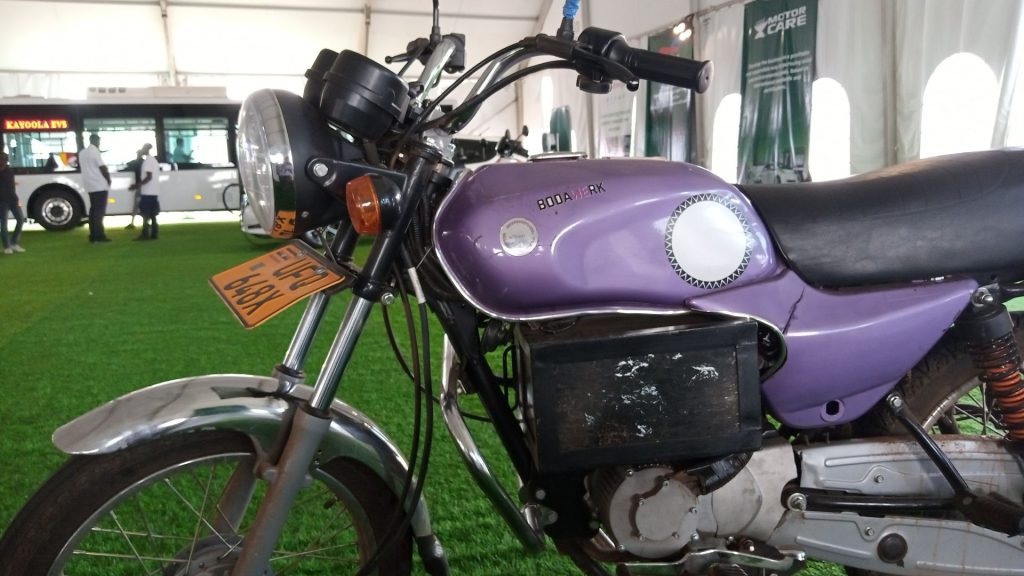 The E-BODA Commuter has a single gear and can provide up to 100km of range with a 150kg load capacity. It has a 4-speed transmission and can provide up to 100km of range with a 250kg load capacity.
Smart battery: 
Musa says Bodawerk also specialises in testing and recycling old batteries.
He says the battery replaces a fuel tank in the e-boda and can also be used for welding as well as generating electricity like a solar panel.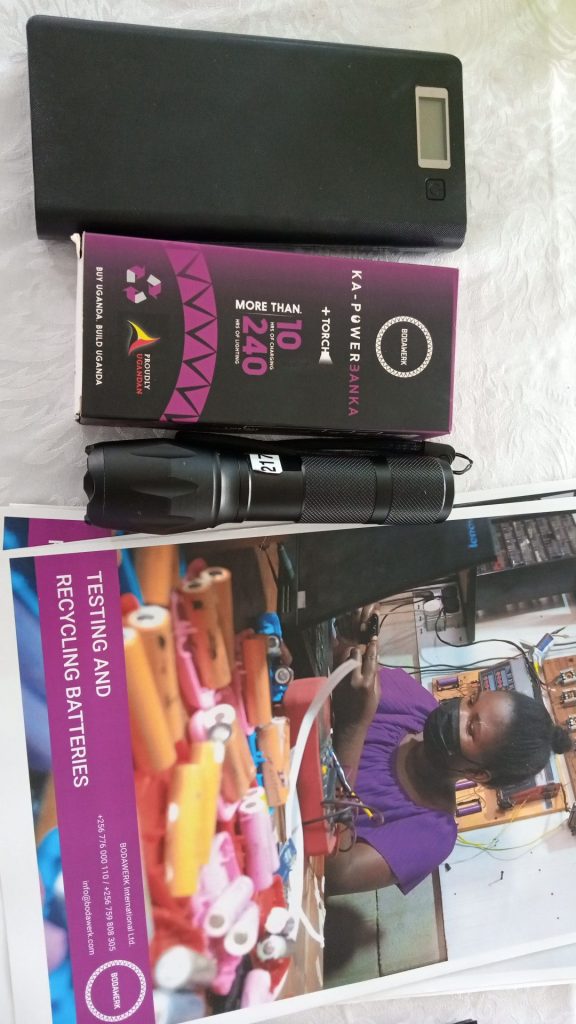 "Bodawerk stage can support your home or business as a solar system, uninterrupted power system or an electric vehicle charging station." 
He added: "Alongside our 4.6KWh battery pack, we produce two power bank models and high-powered LED torches with a lifetime warranty. The power banks which cost between Shs85,000 and Shs90,000 can charge four phones go while the rechargeable torches last for a week and cost Shs40,000."
Zembo Bike
Zembo bike which is revolutionising the motorcycle taxi market in Uganda is located in Ntinda along Mutesa II Road. Zembo electric motorcycles don't use fuel or oil.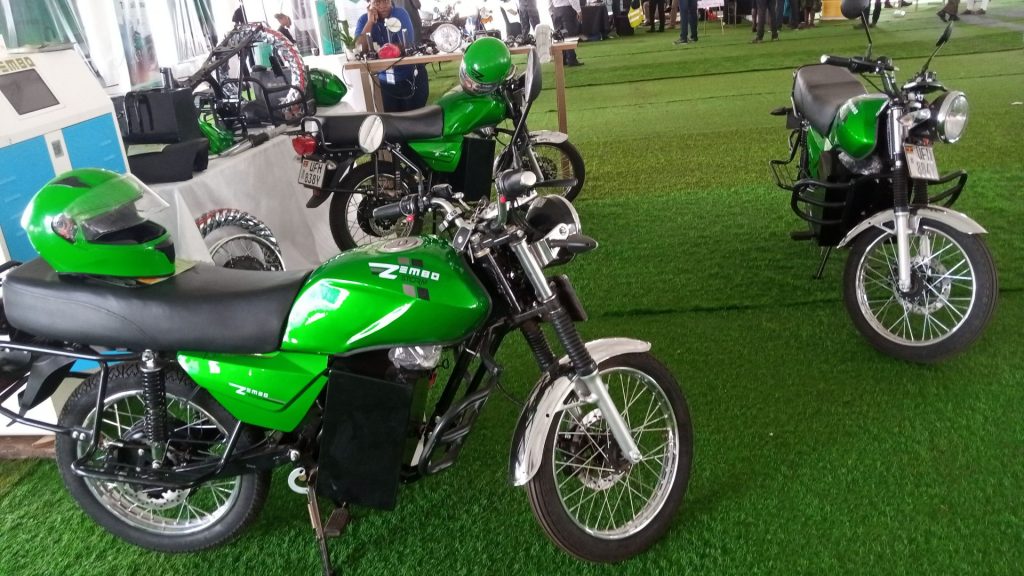 This means more savings. It does not produce any fumes. This means no pollution hence a clean environment. 
Zembo has a two-year payment plan. The initial deposit is Shs400,000. The customer pays Shs70,000 weekly for 104 weeks. The one-year plan means the customer pays Shs115,000 weekly for 52 weeks.
All you require is an initial payment of Shs400,000, a valid Class A driving permit/license, a copy of your National ID and two guarantors with National IDs.
Redvers e-mobility 
Redvers E-mobility Uganda Ltd, located at Plot KR 11 Kyaliwajala Trading Centre, targets companies doing delivery, office errands, etc, owning and using motorcycles daily to run their businesses.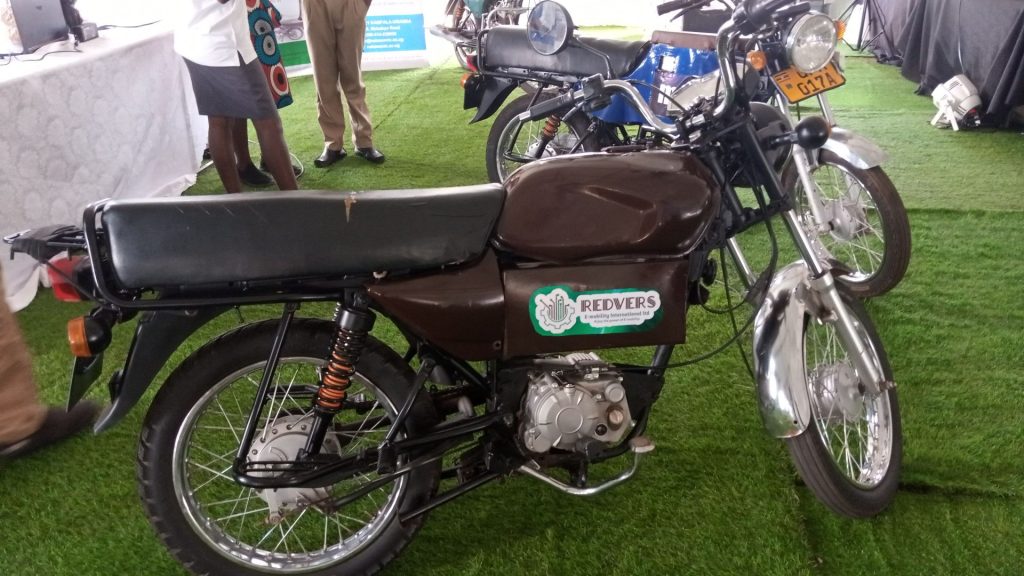 "We sell electric conversion kits including a changing unit, which means they can charge from their offices," Daniel Senkungu, CEO/Found Redvers E-mobility International Ltd, told SoftPower News.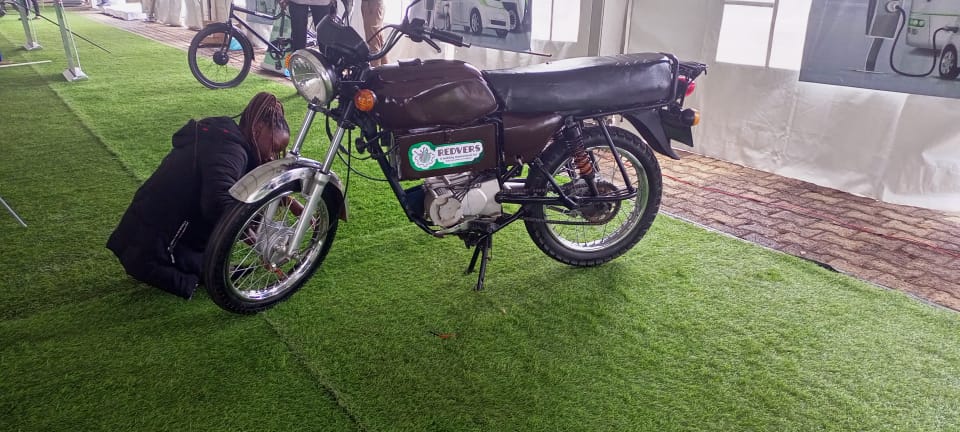 He added: "We build lithium batteries modules that we give to our clients to use and bill them a cost per km moved using our battery. We are open to any investor interested and willing to join and support our company."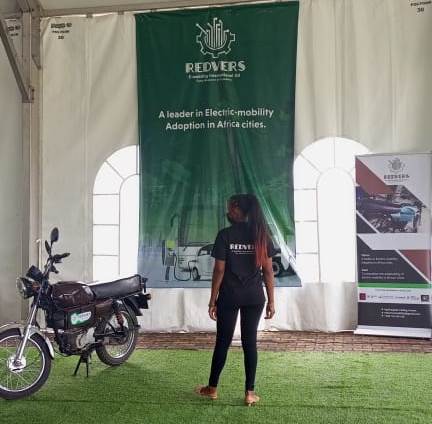 Modjo Energies
Modjo Energies, a Ugandan technology company using sustainable technologies to innovate and deploy accessible and affordable solutions in transportation and agriculture, offers electric mobility as a service to companies.
According to George Kanakulya, an electrician for Redvers, Modjo and a researcher for Nakawa Vocational Training College, they give a fully electric bike with a rider and the company just pays for the service.
Their service is 40% cheaper than when you use fuel-powered bikes. They are also located at Kyaliwajala trading Centre.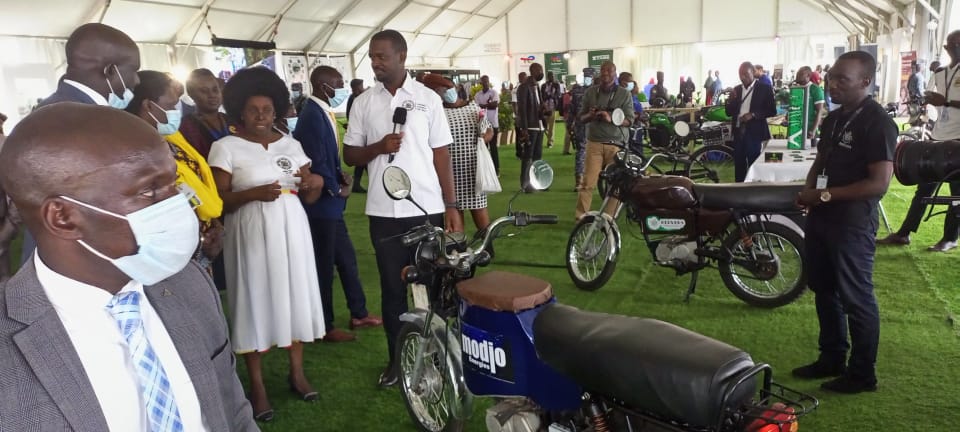 "We are passionate about leveraging technology and data to develop mobility solutions and products. Our work creates green jobs, reduces pollution and helps boda riders increase their incomes," the company says on its website.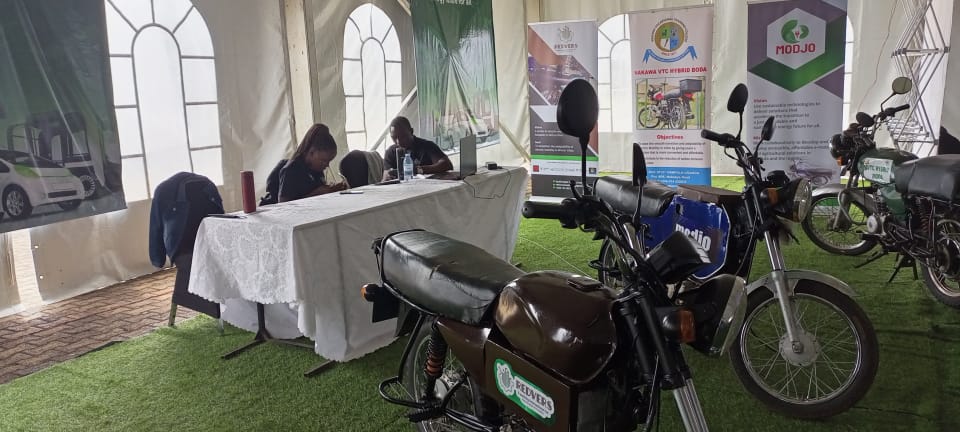 Nakawa Vocational Training College
Nakawa Vocational Training College also makes Hybrid Motorcycles. Their motorcycles use both fuel and electricity. It is one way of transitioning users from fuel to electric mobility.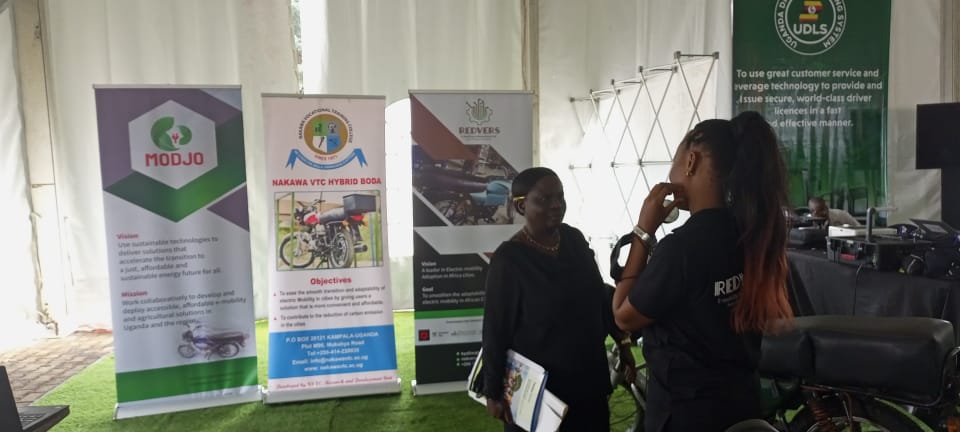 "Did you know @nvt_college students invented a hybrid motorcycle which can use both fuel and can be charged? What is the best option in this time of high fuel prices," the college tweeted in July this year.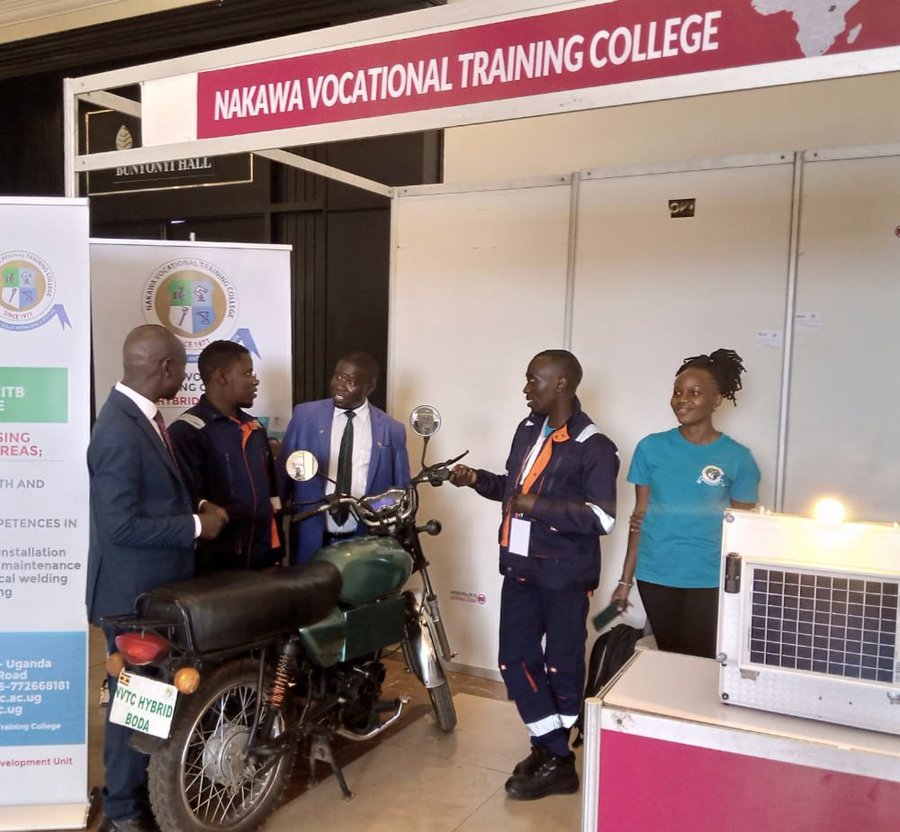 IUEA Electric Motorcycle
These bikes are partly designed in Uganda and fully assembled at the International University of East Africa (IUEA) lab in Kansanga, Kampala. 
Awali Musitwa, a lab technician, says the bikes have a battery charger and after charging for two and half hours, they can cover a distance of 60-70km depending on the weight and terrain. 
"The bike has zero-emission. It is not a hybrid. It is made like a standard bike," he said, adding that the bike saves daily consumption by consuming only two and a half units of electricity.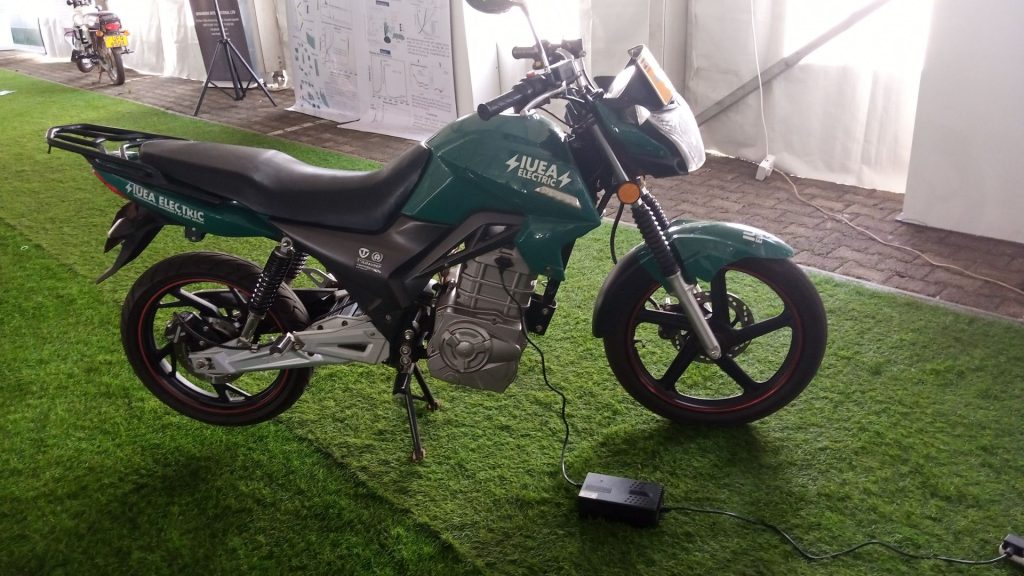 "You can move with your charger and charge from anywhere. We currently have 50 pieces for a pilot study. We gave some to boda boda riders and office people."
According to Awali, the bikes have a GPS tracker for monitoring and require less servicing. 
"After the pilot study, we will make some improvements based on reports from users. A final product will go for approximately Shs7m." 
Bamboo Bicycles
The university is also making bicycles using bamboo pipes instead of steel.
"We tested bamboo and concluded that it was strong enough to carry a person. They are easy to replace," Awali noted.
He said they later made the bicycle electric by adding a dynamo, mortar and battery to it. 
"It has a dynamo that transforms energy from motion energy into electric energy to charge the battery. The mortar transforms electric energy into motion energy."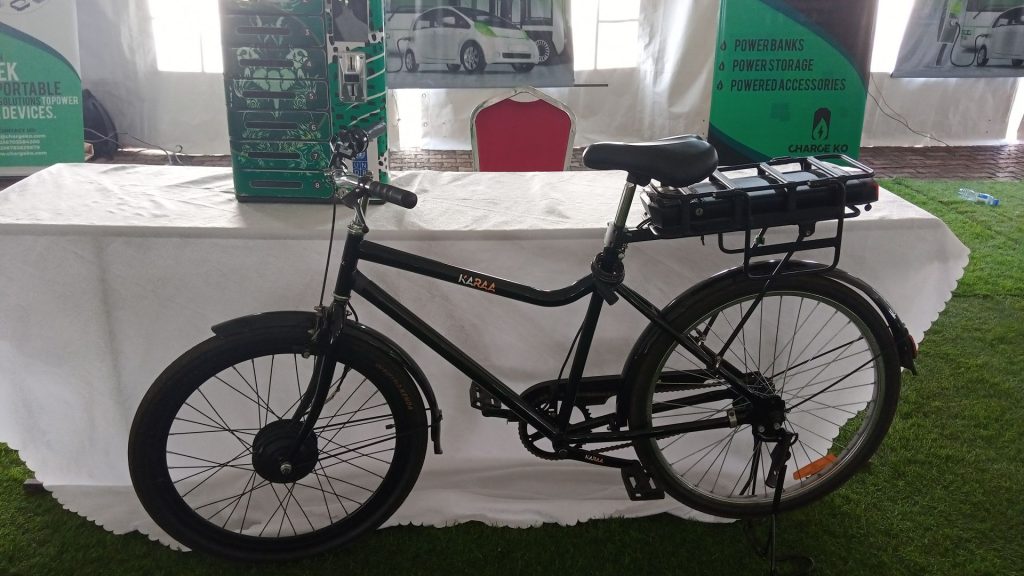 Kiira EV
The 2-seater Electric Vehicle code-named Kiira was built by Makerere University students.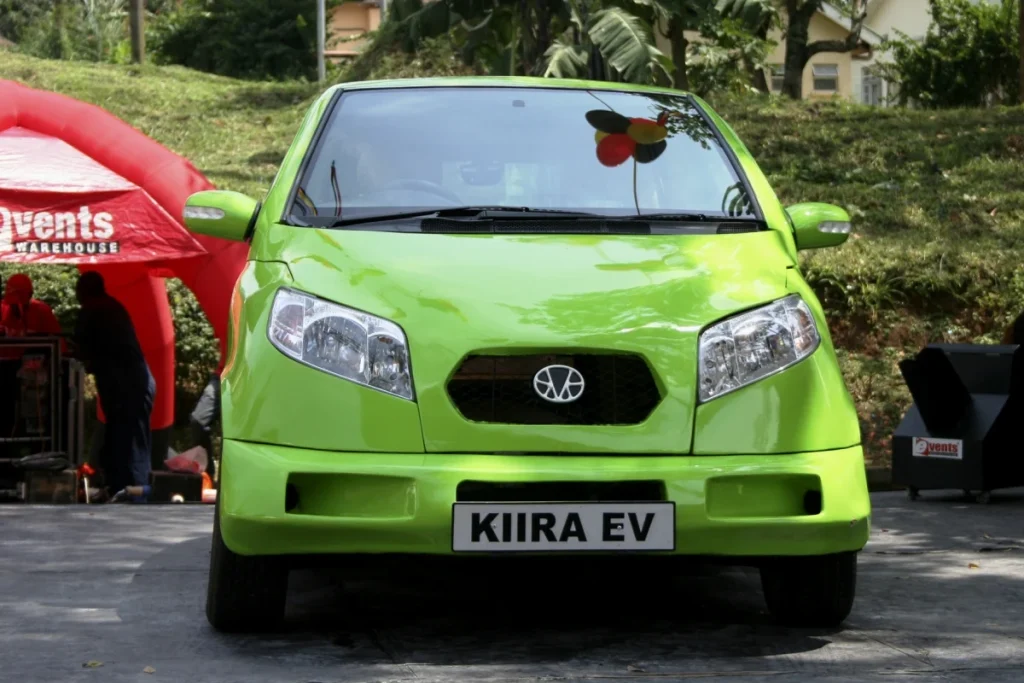 It then became Africa's first electric vehicle under the Kiira Electric Vehicle Project in 2011. 
It employs a simple battery electric vehicle powertrain consisting of an Energy storage bank, energy converter and an electric motor.  It is powered by electricity which is stored in the battery bank through repetitive charging.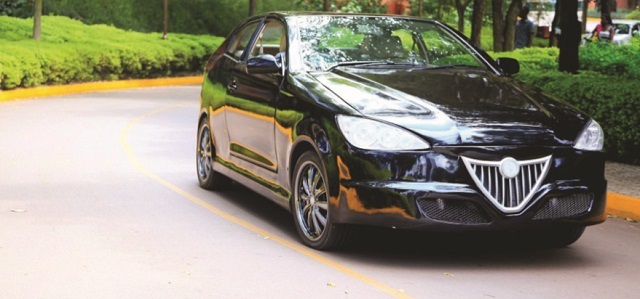 Now Kiira Motors Corporation is championing the making of the Kiira EV, Kayoola Solar Bus and Kiira EVS.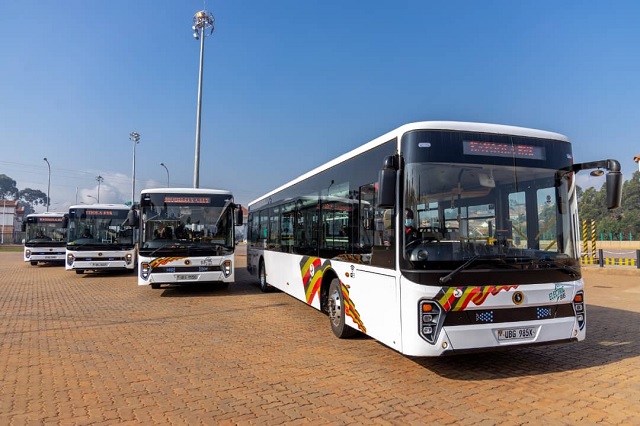 Tondeka Bus
Tondeka is Uganda's first digitally powered city transport solution for the greater Kampala region.
The Tondeka Metropolitan Kampala Bus Service (TMBS) commenced transport services in September this year with the aim of decongesting the city by replacing taxis and boda bodas.