Police has reported that a total of 30 fire incidents have been recorded since the beginning of the year, leaving at least 15 people dead, majority of them children.

A report by the Criminal Investigations Directorate (CID) of the Police released Monday states that 30 incidents have been registered across Uganda between January 1 and February 22.
The report was released Monday by the Police spokesperson, CP Fred Enanga during a news conference in Kampala.

Statistics indicate that out of these, 11 were fire outbreaks, 9 were cases of arson, 8 were fire outbreaks causing death, 1 case was arson causing death while another 1 case was suspected arson.

Kampala Metropolitan South and Aswa regions recorded the highest fire incidents (4 each) while the rest of the cases are scattered across the different regions across the country.

The fires gutted residences, shops, a bush, schools, a hospital, a commercial property, market and a coffee factory. Majority of the residential houses which were destroyed by the fires were grass thatched, according to the details of the findings by Police.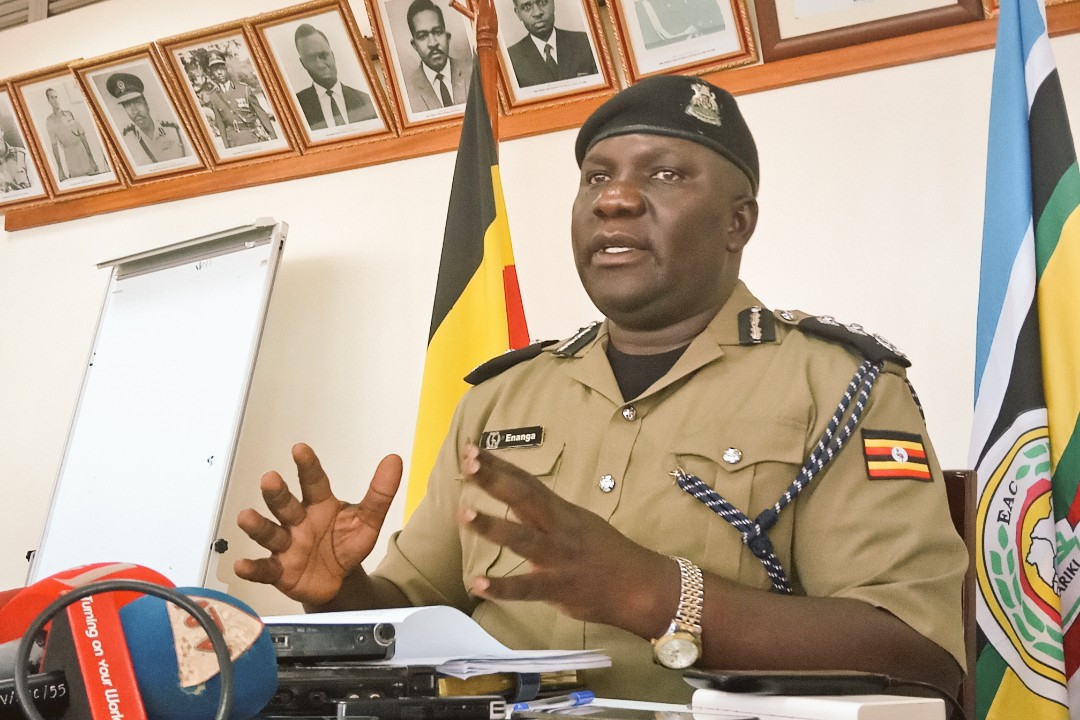 Causes of the fires differ on a case by case basis. Some of the fires were sparked by electric short circuit, some by candles, others by kerosene lamps while in other cases, it was arson perpetrated by individuals over either a dispute or malice. However, in some of the cases, the cause remains unknown.

Majority of the deaths resulting from the 30 fire incidents are children. In total, 12 children have lost their lives in fires since January this year.

The victims include a two and a half year-old baby. In another case in Kiryandongo district, a 3-year-old died after a grass thatched house in which he was burnt down.

A 5-year-old pupil died after a fire gutted St Jude Primary School in Nakasongola district while another child (4-year-old) died in a house fire in Luuka district early this month.

On February 19, a residential house along with a maize Mill and store belonging to a one Sewa Paul caught fire and burnt to ashes killing four children two of whom were aged 3 and one and a half. The other two were both 4-year-old.

In Serere district where a grass thatched house caught fire in the middle of the night on February 13, two children aged 10 and 13 were killed.
While commenting on the findings, particularly the fires that guy houses of residence where the children have fallen victims, Police spokesperson, Fred Enanga faulted the rudimentary housing materials like grass which is highly inflammable. He also blamed the careless behavior that has often resulted into such fires.
"In the homes, you find people using inflammable items such as candles for lighting. These candles can easily out of recklessness or wind fall off and start a fire," Enanga told SoftPower News on Tuesday.
"For the case of grass thatched houses,  children are using grass as torches so sometimes as they are moving out, the fire gets in contact with the loose grass on the hat and the fire guts the house".
He advises that Ugandans consider better building materials as well as include exit mechanisms in their building plans especially for cases where the fire is as a result of arson.
Enanga also condemned the irresponsible parents who lock the children inside the house at night  and go to trading centres, increasing the risk of such disasters.
Regarding learning institutions, St Jude Primary School (Nakasongola), Kampala City Academy (Najjanankumbi), Kapchella Junior Academy (Kapchorwa) and Ssembabule Parents Primary School (Ssembabule) have had fire incidents that have left alot of property destroyed.

In November last year, ten students died after a fire broke out at St Bernard Secondary School, Manya in Rakai District. The fire burnt a dormitory that was housing at least 50 senior three students.

On Monday, while addressing reporters, the Police spokesperson reminded the territorial commanders and school inspectors to enforce the guidelines on safety and fire prevention especially in schools.

He also cautioned school authorities to be vigilant especially regarding students, teachers and other employees who leave the school on bad terms and are likely to harbor ill intentions against the school.
Enanga also said schools must educate the students and pupils on their role in preventing such accidents.