Parliament has passed a resolution commending Rotary International in Uganda for the tremendous actions and proposed solutions to problems faced by Ugandan communities or over years.
This was in a motion moved on Tuesday by the Government Chief Whip, Thomas Tayebwa and seconded by Kole District Woman Representative, Judith Alyek.
Rotary International is a worldwide organization of business professional and community leaders who provide humanitarian service, encourage high ethical standards in all vocations and help build good will and peace in the world.
This is done through focusing on seven thematic areas which include; Maternal and Child health, Disease prevention and treatment, Water, Sanitation and Hygiene, Economic and Community development, Basic Education and Literacy, Peace and Conflict Prevention as well as Protecting the environment.
Tayebwa told Parliament that since 1957 when the first club, the Rotary Club of Kampala was chartered by Rotary International and Uganda now boasts of 142 Rotary Clubs and 198 Rotaract Clubs with a membership of over 4000 Rotarians and over 3000 Rotaracts spread in all regions of the country.
"We should recognize that Rotary Clubs in Uganda have over the years taken action and proposed solutions to problems faced by our communities, for example, in the last 5 years, Rotary Clubs have in collaboration with a wide range of partners, undertaken transformative projects across the country totaling approximately Shs80bn," Tayebwa said.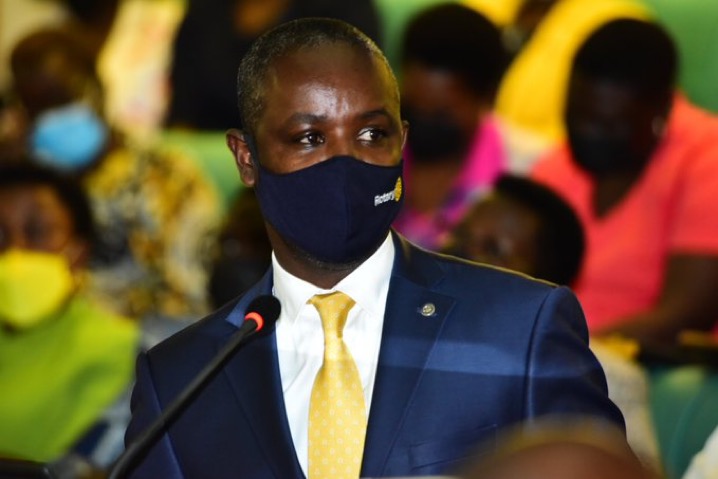 Tayebwa noted that the Rotary Clubs have supported regular immunization drives, provision of life saving equipment, birth kits, support to pregnant and post-partum women and children under age five, renovation of maternity and children's wards and advocacy for safe motherhood programmes and training of health care workers in different parts of the country.
During the debate, several legislators highlighted that Rotary in Uganda has contributed to construction, rehabilitation and equipping of health facilities, eradication, treatment and prevention of life-threatening communicable and non-communicable diseases such as Polio, Malaria, HIV/AIDS and Cancer through awareness campaigns, regular blood donation drives and health camps.
Rotary International in Uganda has contributed to the mobilization of resources to deal with health emergencies as well as the acquisition of vital medical equipment; supported projects aimed at improving access to clean water, sanitation and hygiene.
Parliament as well appreciated the Rotary International President, Rtn. Shekhar Mehta for honoring Uganda with special visit.
The house as well paid glowing tribute to the Speaker of Parliament, Hon. Jacob L. Oulanyah for his selfless services and contribution to the Rotary Foundation earning him the prestigious title of "Major Donor Level Two".