The body of the former Speaker of Parliament, the Rt Hon Jacob L'Okori Oulanyah, will arrive in the country today ahead of his burial next week.
Presidency minister Milly Babalanda said passengers transiting through Entebbe Airport today, Friday, April 1 should not worry that the arrival of the body of former Speaker will disrupt their travel plans.
"The body will be received through the VVIP terminal," she noted.
A special service was Thursday evening held at his residence in Muyenga, Kampala.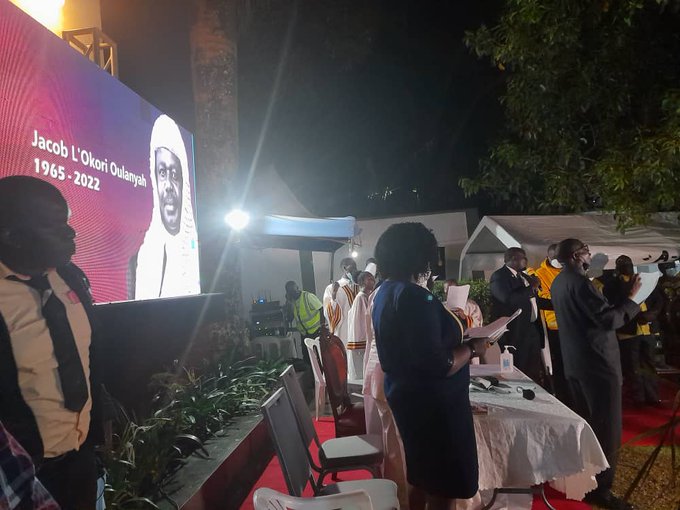 The service organised by the NRM Parliamentary Caucus was attended by the Deputy Speaker of Parliament, the Rt Hon Thomas Tayebwa, government ministers, management of the NRM Secretariat led by the Secretary-General the Rt Hon Richard Todwong, Members of Parliament, Members of the NRM Central Executive Committee (CEC) and other dignitaries.
Todwong assembled a Luo choir to sing a song in celebration of the life of the late former Speaker.
The song in tribute states that death has taken a peacemaker.
Regional whips of the NRM party in Parliament paid tribute to the former Speaker and the party Vice-chairman for Northern Uganda.
Speaker after speaker said he was a humble man, a mentor to many and a leader who fostered unity in the country.
"The Rt Hon Jacob Oulanyah had a vision of building a strategy to bring the East African Community closer to the people of Uganda," said Paul Musamali, the East African Legislative Assembly (EALA) Caucus whip.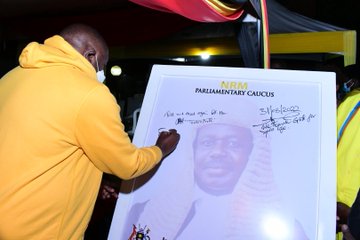 Members of the NRM Parliamentary Caucus eulogised the late Rt Hon Oulanyah as a distinguished leader who counselled and mentored MPs to become better leaders.
ICT Minister Chris Baryomunsi said it is normal medical practice for doctors to refer patients to hospitals with better facilities.
"The hospital in Seattle is a centre of excellence in the treatment of cancer and this informed Doctors in Uganda to refer the Speaker there," he noted.