President Museveni on Tuesday opened the 3rd edition of the African Peer Review Mechanism Continental Youth Symposium (APRM Youth) at Speke Resort Munyonyo in Kampala.
He called upon the Youth to advocate for and contribute toward political unity and coordination among the African countries.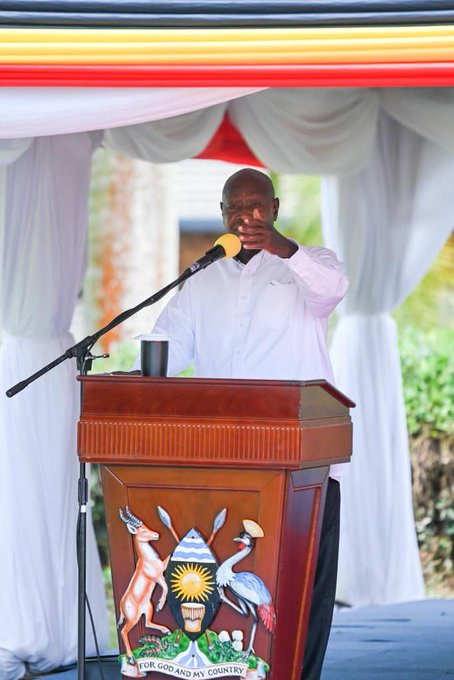 "Some youth are confused. They only speak of biology (being young) but with no ideology. You need to have good ideas to contribute to Africa. You must be patriotic," Museveni said.
He said prosperity, ideology, social transformation and democracy are the pillars of a prosperous society not focusing on biology (being a youth).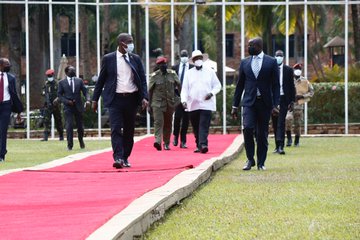 "It's not enough to speak about being a youth yet you don't have good ideas," he noted.
According to him, being a Youth is not only a biological qualification and that one cannot simply go around hiding behind being a youth because of age without an ideological position.
"For example, confused youthful Pharisees killed Jesus, a fellow youth. Hence one can be a Youth but with very wrong ideas. (Idi) Amin was a youth when we were fighting him for his terrible ideas. Therefore, you must identify what your mission is as an African Youth. How do you get prosperity for the African people, and yourself?"
"First, of all, we cannot become prosperous by begging, but rather by being the vanguard of producing goods and services, protecting Africa against all threats, and guarding our countries against the politics of sectarianism stoked by external forces."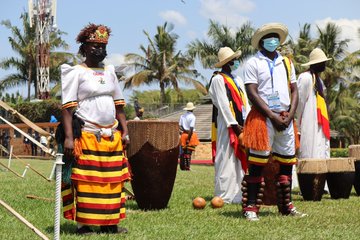 Museveni said the Youth are here for a longer time than his generation and that they should know that: "Africa is the cradle of man, pioneer of civilization and savior of all modern religions; Africa is ONE, its people are similar and linked, and it is through UNITY that we shall overcome anything".
Speaking at the event, Prime Minister Robinah Nabbanja, appreciated African member states for taking measures to control the spread of Covid 19 and protecting lives.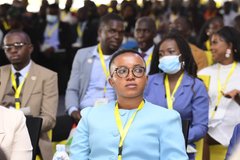 "The lockdowns and other measures we underwent were painful, but they were meant to save lives," she said.
She added: "There are reports of a resurgence of infections in a number of countries, and therefore, even when we are here, we should continue observing preventive measures."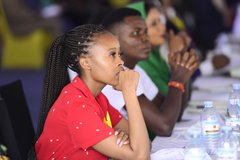 African Union Youth Envoy, Chido Cleo Mpemba, said young people are all about innovations and "we need to walk the journey with them".
"Let us listen to the young people and know that for young people to be empowered, we need to invest," she noted.
The Office of the Prime Minister in partnership with the AU through the African Peer Review Mechanism (APRM) Continental Secretariat organized the 3rd APRM Continental Youth Symposium from the 4th – 9th of July 2022.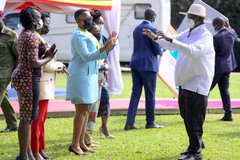 The "APRM Youth" is a mutually agreed instrument voluntarily acceded to by African Union member States as an African self-monitoring mechanism. It is often described as "Africa's unique & innovative approach to governance" with the objective of improving governance dynamics.
The 3rd Symposium attracted participants from Africa, Europe, Global South representing public and private organizations, relevant policymakers, academia and NGOs involved in youth affairs, and development partners working in African Union Member States.