Uganda Red Cross Society has said that more DR Congolese nationals have crossed to Uganda via the Bunagana border.
This follows fresh fights between the M23 rebels and the Congolese government forces.
"Our community based response action teams (RCATs) are supporting to receive and give lifeline information to guide them," Red Cross said on Saturday.
Ismail Ndayambaje, the LCIII chairman for Bunagana town council, is quoted in media reports saying over 1,000 Congolese refugees have already crossed into Uganda.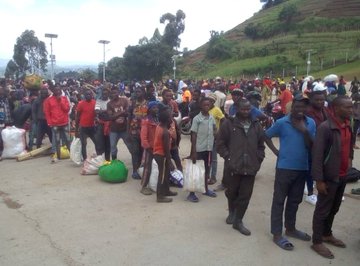 They are currently camped at Bunagana border town in Kisoro District.
Ndayambaje appealed to the humanitarian organizations in liaison with the office of the Prime Minister to transport these refugees straight to Nyakabande refugee transit camp where they can be accommodated.
Earlier in the week, Kisoro Resident District Commissioner, Hajji Shafique Ssekandi, told journalists that Nyakabande refugee transit camp was to be decommissioned by October 31 and refugees relocated to the different settlement camps in western Uganda or returned to their home country.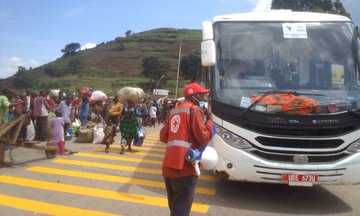 Renewed fighting
According to Radio Okapi, fighting between the Armed Forces of the Democratic Republic of the Congo (FARDC) and the March 23 Movement (M23) rebels resumed Friday in Rutshuru territory (North Kivu).
The radio reported on Saturday October 22 that a woman and three children were injured on by the explosions of a shell dropped by the M23 at the Rangira 1 market, in the Jomba group.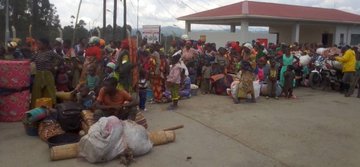 Locals reported the use of heavy weapons. Last Friday, four other residents of Rangira were killed after heavy weapon fire.
Positioned on the Mukarange and Shwema hills, the rebels continue to drop shells on FARDC positions in Rangira forcing families to flee the combat zone and take shelter in the village of Tsheya in the Busanza groupement.