The Inspector General of Government (IGG), Irene Mulyagonja has expressed commitment to investigate alleged claims that some Members of the 10th Parliament have been bribed so as to pass the looming amendment of Article 102 (b) of the commitment.
This comes as a response to a petition by the Youth under the Jobless Brotherhood who petitioned her this morning seeking for her intervention in the alleged matter.
The group Spokesperson, Habib Buwembo said that it has become common to hear about bribery allegations whenever any contentious issue is raised in the 10th Parliament.
Aware that there is no volunteer MP, it's illegal and unprincipled for them to seek financial bribe before performing their duties; at this particular time when Parliament is meant to amend the constitution, specifically Article 102 (b), it is continually becoming common to hear about money exchanging hands to influence the decision of members, Buwembo said.
The group National Coordinator, Augustine Ojobile observed that some members including; Evelyn Anite, Peter Ogwang, Ibrahim Abiriga, Simeo Nsubuga and Rosemary Seninde among others are alleged to have been bribed with Shs800M.
Ojobile said that these were given money to debate in favor of removal or amendment of Article 102 (b) adding that this corruption shall lead to the loss of tax payers' money.
We are therefore vested with powers to implore the IGG to take action against this evil; we also demand that you immediately place this complaint before relevant departments, apportion time and resources so that appropriate action can be taken not only to expose the accounts and wealth of Members of the 10th Parliament but to prosecute those deemed corrupt and unfit to be in the August house.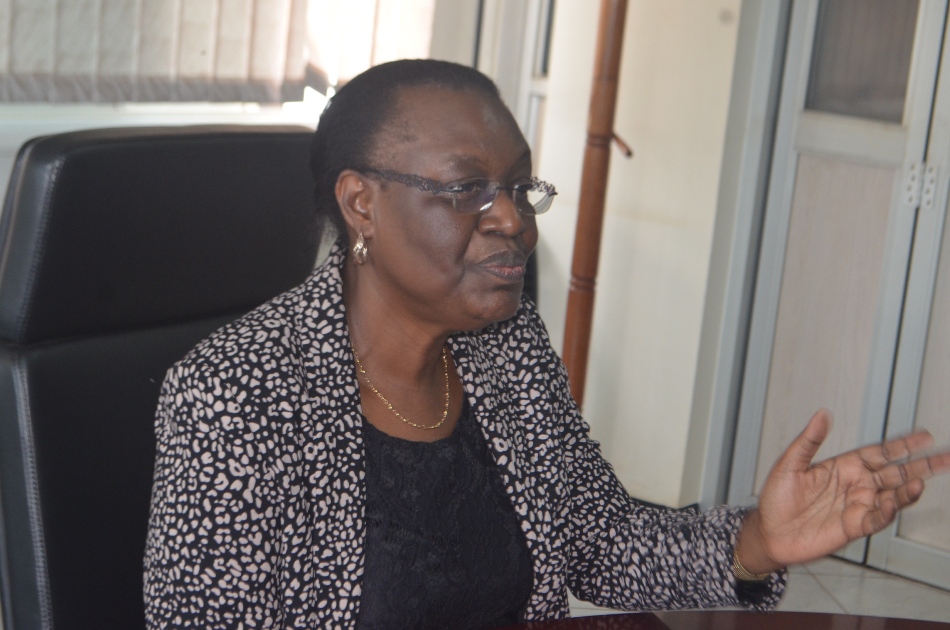 The youth also demanded that the inspectorate gives them and the general public a weekly update in writing regarding the actions taken so that MPs cease and desist from uttering statements related to promoting corruption to the detriment of the public.
In response, the IGG promised to handle the case tabled. She, however, declined to providing weekly updates as requested by the group.
That will not be possible, when we are investigating people we don't issue reports over what we are doing, we have control of our investigations. In anti-corruption investigation, one of the key principles that guides is confidentiality, Mulyagonja said.
If they have already received the money, we can prove that they have received it by verifying their income, assets and liabilities. That is possible and the easiest way."
She noted that she will add the names of legislators brought before her to a total of 200 government officials whose assets are yet to be verified.