As forecasts predict large amounts of rainfall in Uganda towards the end of the year, government is faced with a financial crisis of Ush 31 billion required to respond to emergency needs over the last one year. The Ush 31 billion budget is to cater for disasters that occurred in Rakai, Isingiro, Rubanda, Bududa, Sironko, Rukungiri and Kyegegwa districts among others.
Needs range from shelter, food, compensation, health services, roads, education, water sources and other basic requirements.
In August this year, landslides from the upper mountainous parts of Bududa and Sironko buried 10 people and destroyed various property including crops following floods that poured in lower areas. Each of the 10 bereaved family is to be given Ush 1 million in cash, 2 (100kgs) bags of maize flour and 3 (100kgs) bags of beans by government.
This is in addition to procurement of other provisions for other affected persons including; maize flour, beans, blankets, plates and cups.
"Ush 5 million is to be given to Sironko district for the use of earth moving excavators for the search of the 8 missing bodies. But the ground is still wet and dangerous," Owor Martin, the Commissioner for Disaster Preparedness, Relief and Management said on Tuesday.
He revealed this during an inter Ministerial meeting chaired by Prime Minister Ruhakana Rugunda to assess the needs and discuss mitigation measures for disasters.
Last year in September, a 5.9 magnitude earthquake hit parts of Rakai, damaging 1,107 houses some requiring repairs and others reconstruction. On a visit after the disaster, President Yoweri Museveni made pledges worth Ush 3 billion in total to households whose houses were damaged.
Unfortunately, a year later, no intervention has been made in Rakai.
According to Owor, two sub-counties of Muko and Bufundi in the newly created district of Rubanda were ravaged by mud flow last month, destroying 710 acres of crops and killing tens of animals. The same speeding mudslides damaged 5 bridges, 10 houses, 6 water springs and left several roads impassable.
15 bodies were discovered following the natural calamity and each of the bereaved families waits to get Ush 500,000 from government.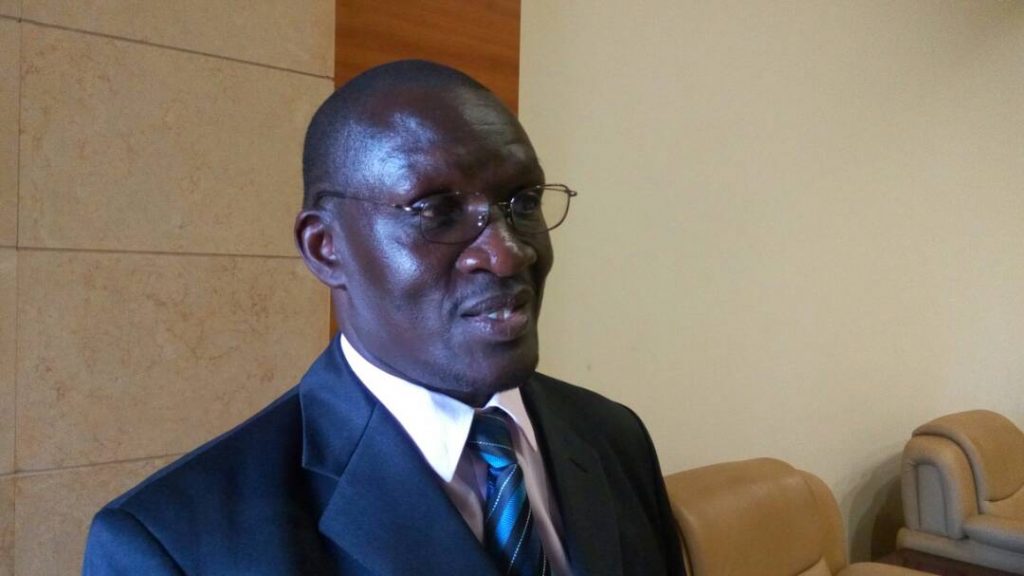 Floods that hit Kisizi hospital in Rukingiri district in the same month of September killed 3 infants and left the Oxygen Concentrator along with several other hospital equipment damaged. The gravity water supply system that supplies the hospital was also destroyed.
Bleak picture
However, despite all the growing inventory of emergency requirements arising from these disasters, Owor said that only Ush 2 billion has been released by the Ministry of Finance.
A sum of Ush of the required Ush 31 billion is to also go into reinforcing education and health needs especially in Bulambuli resettlement where over 1,000 displaced househds are in need of new homes. These were relocated from parts of Bududa, Sironko and Bulambuli itself.
"In August, the Minister of Disaster Musa Ecweru submitted a request for an urgent supplementary release of Ush 31 billion, but Ministry of Finance has so far released only 6% of the budget required," Owor told the meeting.
Delayed disbursement of emergency funding is not the challenge that the Department of Disaster Management is facing. The annual budget allocated to the budget was slashed by 96% to a minimal Ush 2 billion in 2017/18.
"This entire financial year, we were given Ush 2 billion which we have already spent yet we are in the first quarter. So any disaster that occurs nowcan only be addressed using supplementary funds which is very slow and goes through bureaucracy," Owor told Soft Power after the meeting.
"Disasters don't wait. If people are displaced and need tents, they won't wait. It is a challenge that disasters are using supplementary funding."
Resettlement alone requires a sum of Ush 17 billion.
On the issue of priority if the funds or part of it are availed, Owor said priority with be given to saving of lives. He said that people who lack food will be catered for prior to those in need of shelter.
Important to note is that some of these calamities occurred in districts that were recently created which means that there is no financial and technical capacity to deal with them.
When this website spoke to State Minister for Microfinance, Haruna Kasolo Kyeyune on what is being done to avail the funds needed, he said; "As government, we must have budgeted for it. Disaster Management has its budget and money is released on quarterly basis. We might consider front loading to ensure that problem is solved."
His response seems to be completely out of touch with the bleak picture earlier given by Commissioner Owor Martin stating that the entire annual appropriation for the Department has been spent in the first quarter.
During Tuesday's meeting, Prime Minister Rugunda stressed the fact that Ugandans must play a central role in mitigating potential natural hazards especially since many of these result from practices that destroy the environment.
Interim interventions
The Ministry of Transport promised to send a technical team to assess the damage in Rubanda and establish whether the meagre emergency funds in the Uganda Road Fund can be utilized. Meanwhile the standby equipment in Mbarara will be dispatched to carry out repairs.
Allan Ruta, the Assistant Commissioner for Disease Control in the Ministry of Health said that the Ministry will consider establishing outposts with temporary health workers especially in Kyegegwa. Furthermore, he said, quantification of the emergency drugs from the National Medical Store will be done before they are distributed to distressed areas.
On the perennial landslides in Bududa, the NEMA boss, Tom Okurut tabled a proposal by Ugandan academia in the U.S that an artificial riverbed be created along the slopes to reduce over saturation of the ground which often leads to avalanches.
……..End……