Lt Gen Muhoozi Kainerugaba, the Commander of UPDF Land Forces, is currently in Egypt on a working visit.
Gen Muhoozi, also the Senior Presidential Advisor for Special Operations, arrived in Cairo, Egypt Thursday evening.
He was invited by H.E President Abdel Fattah Elsisi.
"Gen MK yesterday arrived in Egypt at the invitation of President Abdel Fattah el Sisi to meet him along with other senior military and government officials," his spokesperson Lt Col Chris Magezi, confirmed to SoftPowerNews in a short message on Friday morning.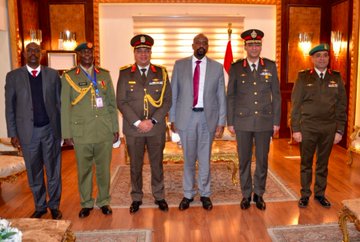 He is accompanied by Col McDans Kamugira, the Chief of Staff, Office of Senior Presidential Advisor for Special Duties and Military Assistant to Commander Land Forces.
This comes shortly after Gen Muhoozi concluded his visit to Kigali, Rwanda where he met President Paul Kagame to sort out outstanding border issues.
Uganda and Egypt signed a military cooperation pact in 2019 to boost the joint defence cooperation.
"Brother General, Welcome to your second home Egypt," tweeted Mohamed El-Hamzawi, the Assistant Deputy Minister of Foreign Affairs, for Regional Economic Organisations.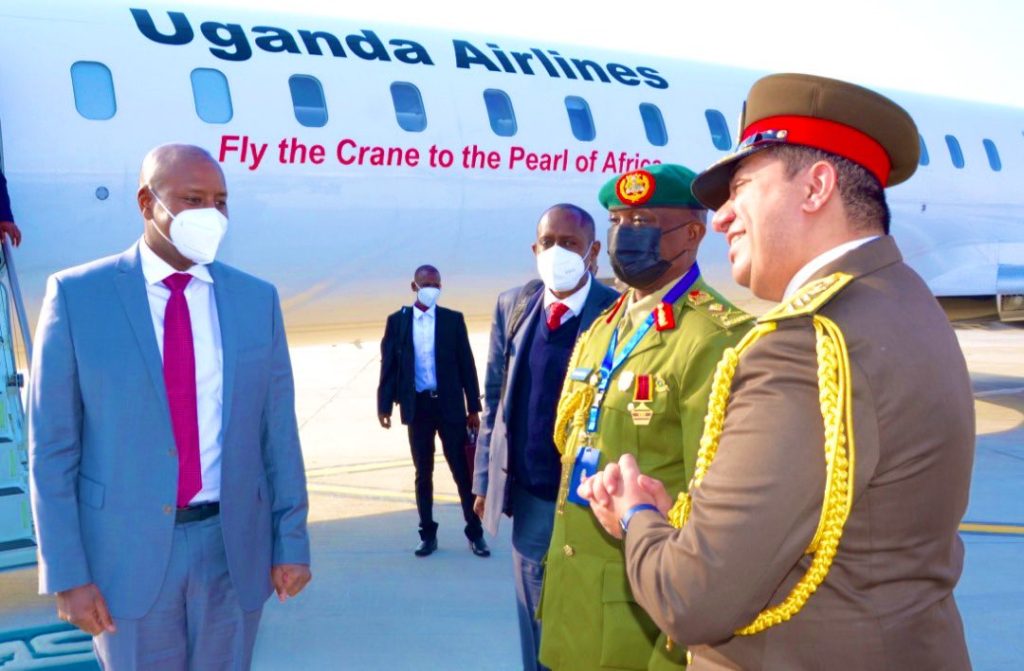 Uganda and Egypt enjoy strong and friendly relations which started way back in the early 1950s during the political struggles for Uganda's Independence.
Shortly after Independence, Uganda opened its mission in Cairo in 1965.
Relations between Egypt and Uganda are warm and cordial at both bilateral, regional and international levels in political, economic, social and technical spheres.
There has been exchange of high-level visits by leaders of both countries ever since the establishment of bilateral relations.
As members of the Nile Basin Initiative, both countries are working towards cooperative development and sustainability of the Nile water resources.