KAMPALA, UGANDA – Local and foreign media have been awash with reports that Gen Muhoozi Kainerugaba, the Commander of the Land Forces of UPDF, had announced his retirement from the army while other news outlets reported that he had actually retired. This followed a tweet on the General's Twitter account on Tuesday March 8 at 1.44 Hrs, East African Time.
"After 28 years of service in my glorious military, the greatest military in the world, I am happy to announce my retirement, Me and my soldiers have achieved so much! I have only love and respect for all those great men and women that achieve greatness for Uganda everyday," Gen Muhoozi's Twitter handle posted on Tuesday afternoon.
However, SoftPower News reported that it was not yet clear whether UPDF's Commissions and Promotions Board which is charged with the duty of retiring officers had discharged him.
Now, impeccable sources in Uganda's Defence have told this news website that the Commissions and Promotions Board had not sat neither had the General made a formal application in writing.
The same sources have confirmed that Gen Yoweri Kaguta Museveni, the Commander-in-Chief of Uganda's Armed Forces, upon learning of the tweet, immediately stopped Gen Muhoozi's attempt to retire from the military.
"We treat the tweet as a wish, as a desire. Retirement follows due process and the Commander-in-Chief upon learning of the tweet has denied him exit," one of the sources who preferred anonymity told this news website.
Another senior defence source, also speaking on condition of anonymity, confirmed that Muhoozi will not retire.
"He is still a serving officer who has not reached mandatory retirement age. Also, there is a process to retirement of officers through the Promotions and Commissions board," the source said.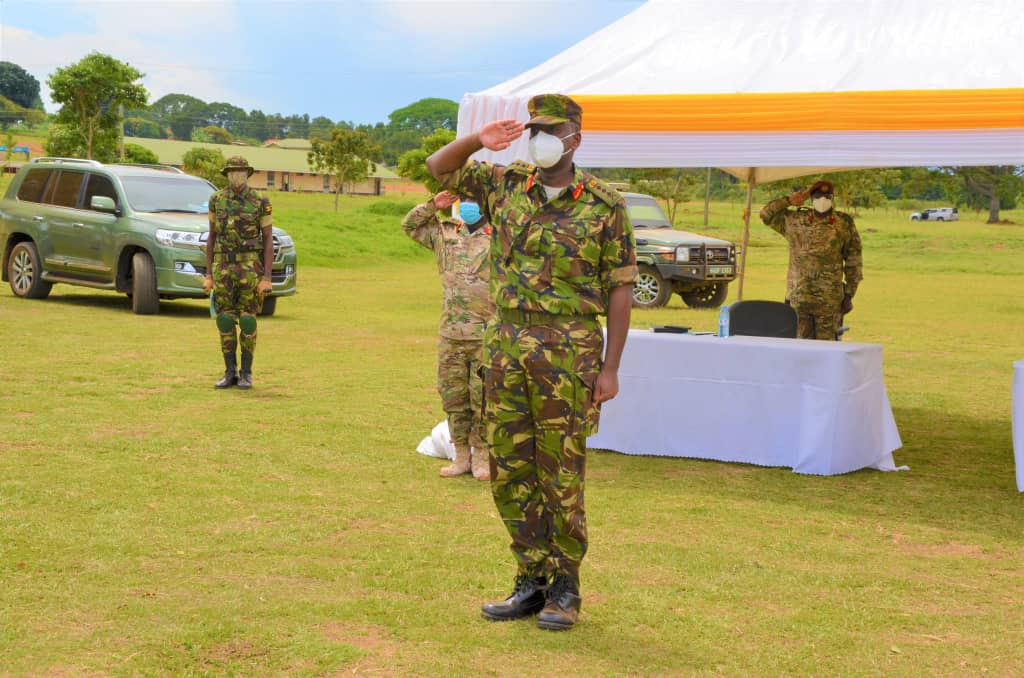 Asked whether the board had learnt of any plan by Muhoozi to retire, the source said, "the board only considers applications made in writing. He has not applied and they could not have met over the same. Tell your readers that the Commander-in-Chief has stopped him, and the orders of the Commander-in-Chief are final."
UPDF Process to Retire Officers:
An officer who wishes to retire from the forces before he clocks retirement age must write to the Promotions and Commissions Board.
When the board grants retirement, the names are published in the General Administrative Orders.
Lt Gen Muhoozi Kainerugaba:
Muhoozi who has severally celebrated President Museveni through Twitter as the greatest General to have ever lived, was born on 24 April, 1974.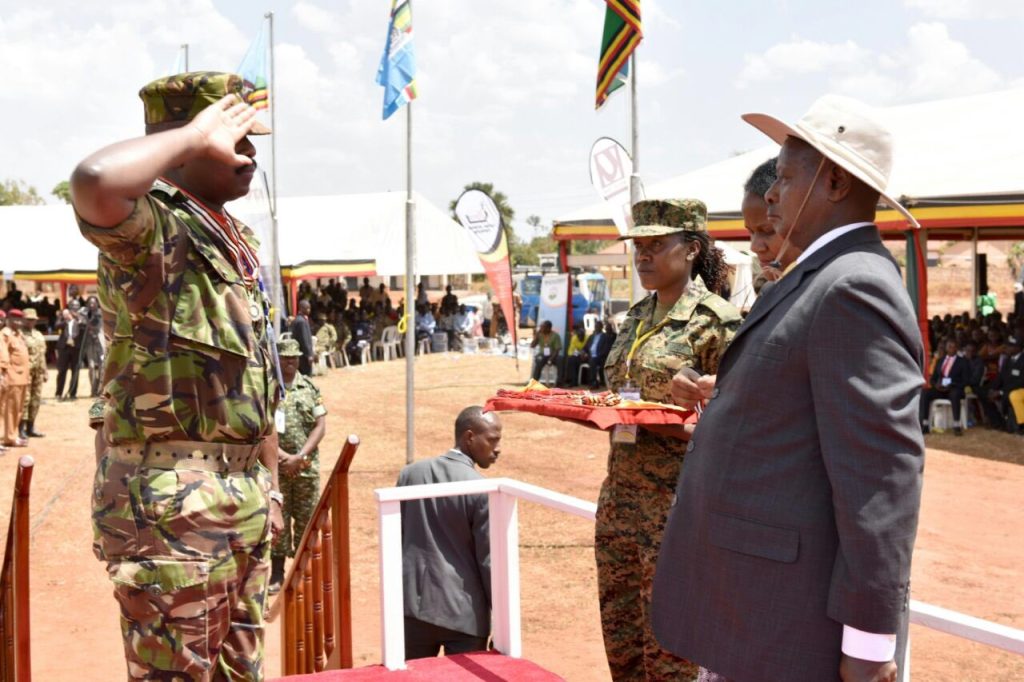 Upon completion of high school in 1994, he trained as a member of the Local Defence Unit (LDU) which was charged with community Defence.
Muhoozi later attended the University of Nottingham from 1996 till 1998.
In 1999, he formally joined the UPDF at the rank of officer cadet and graduated in 2000 from the Royal Military Academy Sandhurst, the British Army's officer training school.
Muhoozi was admitted to Egyptian Military Academy where he took both the company and battalion commanders courses. He also attended the Kalama Armoured Warfare Training School in Kabamba, Mubende District.
In 2007, he was admitted to a one-year course at the United States Army Command and General Staff College at Fort Leavenworth, Kansas, graduating in June 2008.
In September 2011, Muhoozi was promoted to Colonel. In early 2012, he enrolled at the South African National Defence College for the Executive National Security Program.
Following successful completion of the program, he was promoted to Brigadier General in August 2012 and appointed Commander Special Forces Command (SFC). He is credited for building SFC into a modern and specialized elite unit.
In 2013 and 2014, Muhoozi was one of the senior UPDF commanders who deployed to South Sudan to stop deaths and protect key installations after fighting broke out in Juba between warring parties of the SPLA. Uganda's operation at the request of the government of South Sudan saved lives and enabled foreign countries to evacuate their nationals.
Muhoozi was promoted to the rank of Major General in May 2016.
In 2017, he was appointed Senior Presidential Advisor for Special Duties, responsibilities he is charged with todate.
In 2019, Muhoozi was promoted to the rank of Lieutenant General.
Last year,  he was appointed Commander of UPDF Land Forces (CLF), months after being reappointed as Special Forces Commander.
As CLF, he is the overall Commander of Operation Shujaa in DR Congo where joint UPDF and Congolese forces (FARDC) have weakened the terrorist Allied Democratic Forces (ADF) that had for years wreaked havoc in the East of the country and occasionally carried out assassinations in Uganda.