Renowned government critic and businessman Frank Gashumba has been arrested and detained at the Special Investigations Unit (SIU) in Kireka for alleged impersonation to fleece investors and the government of South Sudan. Gashumba was arrested on Sunday at the CMI headquarters in Mbuya while he was following up the arrest of his brother.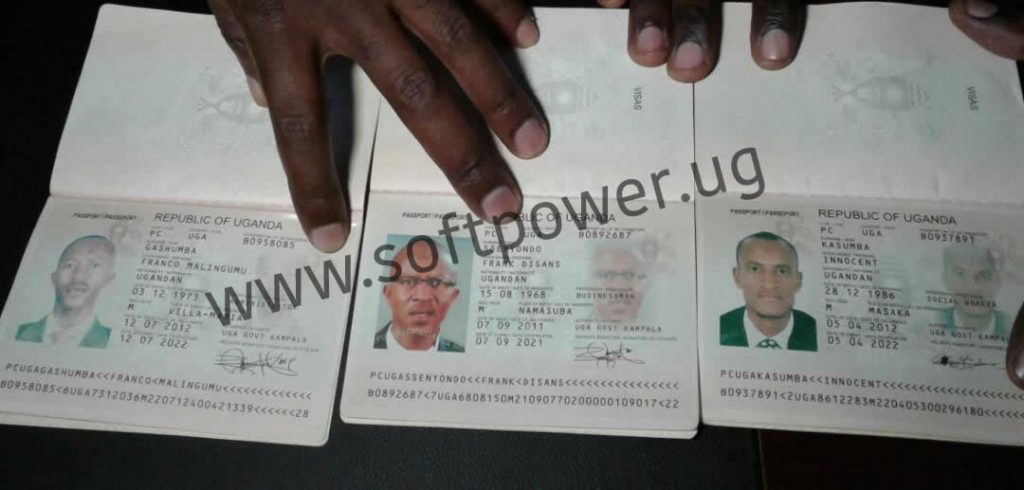 His arrest follows another arrest of Innocent Kasumba alias Simon Mutabazi who is suspected to have connived with Gashumba to dupe investors. The two are said to have on several occasions disguised themselves as officials from the Ministry of Defense.The two under the cover of a company named Flagship group purported to be contracted by Ministry of Defence and Veteran Affairs (MODVA) for to outsource investors who they invited to Golden Tulip Hotel in Nakasero for a meeting over a purported deal to supply UPDF with hundreds of Military Trucks.
The arrest effected in a joint operation between the police and Chieftaincy of Military Intelligence (CMI) operatives followed a whistleblower's report to the Permanent Secretary of MODVA about the planned move to dupe investors.
Acting on a tip off, a one Nasser Mukungu who is a counterpart to Kasumba Innocent was arrested by CMI operatives at the scene while Kasumba escaped and has since been on the run.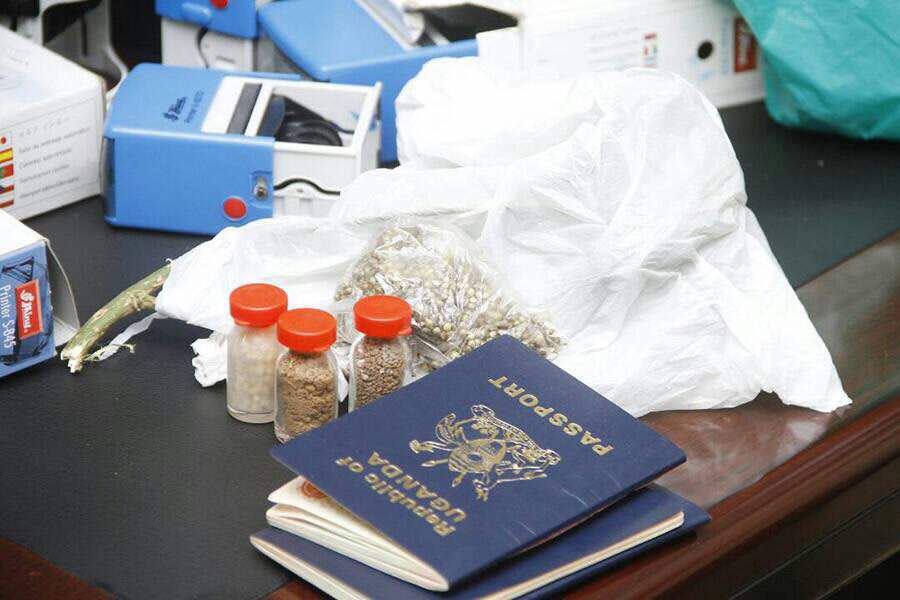 A police case file was opened up on the group vide ref CPS KLA CRB1456/2017. Mukungu Nasser was granted police bond as the search for Innocent Kasumba aka Simon went on.
On Saturday October 29, Innocent Kasumba alias Mutabazi Simon was also arrested and a search was conducted at his residence which yielded several items.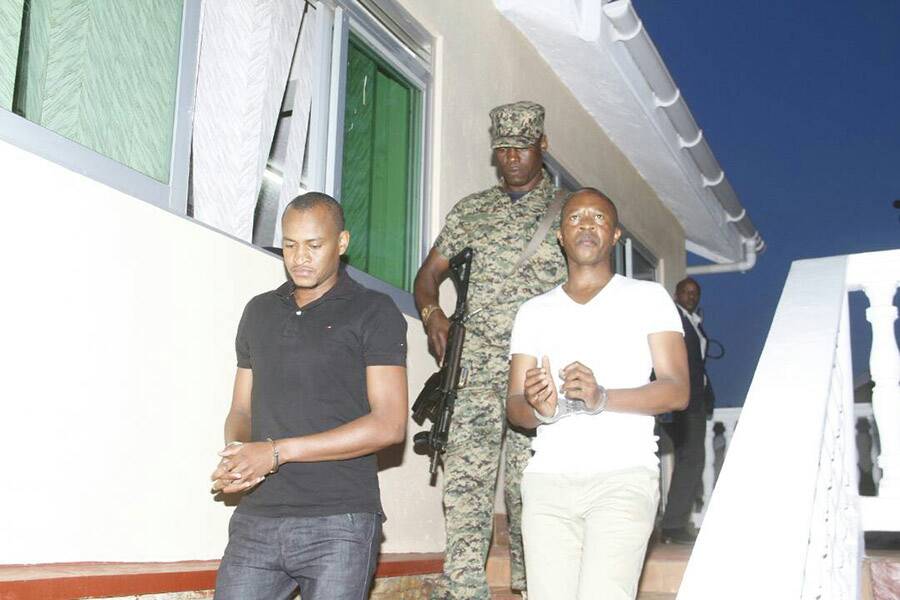 Some of the items found at his residence included; over 20 various stamps one of them of Ministry of Defence, multiple identification documents, two passports with separate identities and a passport of Gashumba Frank in the name of 'Ssentogo Frank Disans' Passport NO B0892687.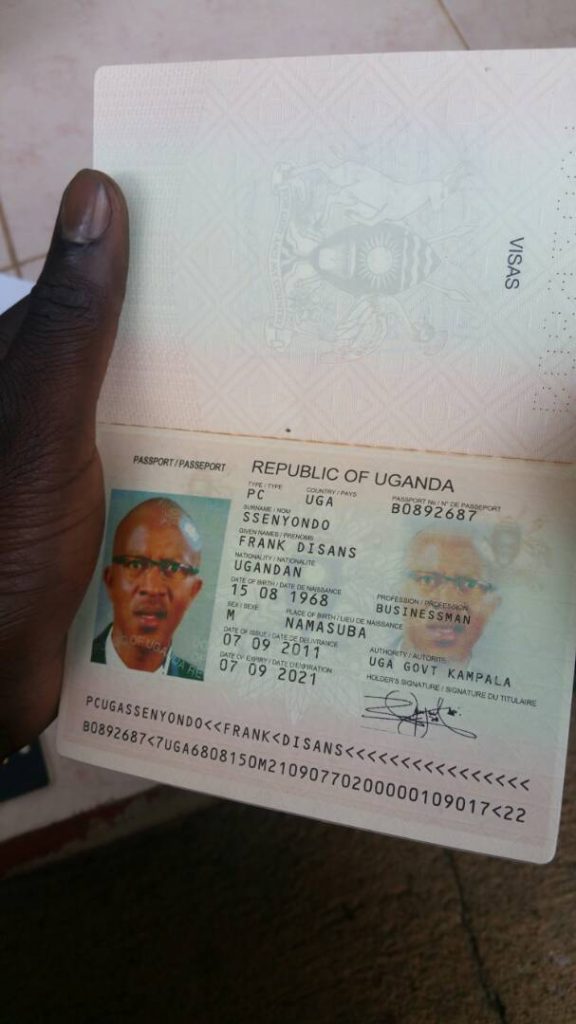 Coincidentally, on the same day Gashumba appeared at CMI with his lawyer friend identified as Geoffrey Nsamba to follow up his brother and was arrested too.
Gashumba was detained to help explain why there were multiple identification documents under his name as well as his relationship and role in Flagship Group that intended to defraud the investor.
CMI says that a number of people had previously accused Gashumba for attempting to blackmail them, purporting to be carrying out investigations about their property on behalf of IGG.
Gashumba's office was searched and another passport bearing the name 'Gashumba Franco Malimungu' Passport No. B0958085 was discovered.
Several other stamps and documents authored in the name of Ministries of Defence and Agriculture were also found in his office.
Some of the companies used by the group of fraudsters to fleece foreigners and Ugandans in MODVA related deals are: Flagship group; Dynamos Sacco Ltd, among others.
Gashumba has reportely been colluding with some lawyers to help him cover up his dubious transactions.
According to documents recovered, the Group was mainly targeting South Sudanese government departments and Ministries as well as Stanbic Bank branches in South Sudan.
A joint investigation on Gashumba Frank and Innocent Kasumba are ongoing and the two will be produced in court to answer the charges.
Gashumba, a vocal critic has for long posed as an activist for social change through his 'Sisimuka Uganda' initiative, appealing to Ugandans to take charge and liberate themselves from poverty rather than blame government. He is also a popular face in the media where he castigates Museveni's government for taking the country into the drains of poverty, dictatorship and abuse of law.