Chief Justice Alfonse Owiny-Dollo said the late Justice Kakuru applied for early retirement on account of ill health but he (Dollo) declined to forward the letter to President Museveni.
"It is true that Justice Kakuru applied for early retirement. I informed the President he had applied for early retirement through me but I told him I had declined to send it to him. Why? Because I knew he was a workaholic and would die much sooner in retirement."
Speaking during the special Court of Appeal Session in honour of Justice Kenneth Kakuru on March 9, 2023, Owiny-Dollo said that allowing Justice Kakuru to retire earlier would make him redundant and he would sell everything he had to treat himself.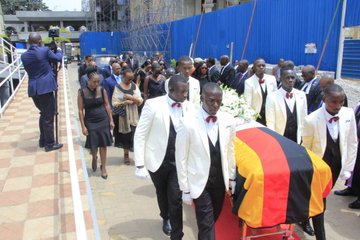 He said the government and the Judiciary spent Shs800m on treating Justice Kakuru locally and abroad over the last two years.
"Together with the Permanent Secretary, we ensured that he got the best treatment both in Uganda and abroad. When I was made the Deputy Chief Justice, I named him head of case management and this caused a great impact in the Court of Appeal," Owiny-Dollo noted.
Justice Kakuru succumbed to prostate cancer on Tuesday at Aga Khan Hospital in Kenya.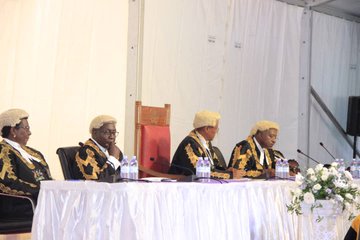 "Beneath this veneer of toughness and indomitable willpower, he had a humorous personality. Until you knew him, he would scare you. He didn't believe in making enemies," continued Owiny-Dollo, adding:
"People think he was very difficult but very understanding. He was a nice man provided you understood who he really was. He was a person to have as a friend."
In his remarks, Judicial Service Commission Chairperson, Benjamin Kabiito, said Justice Kakuru was fiercely independent but accountable and observed collegiality.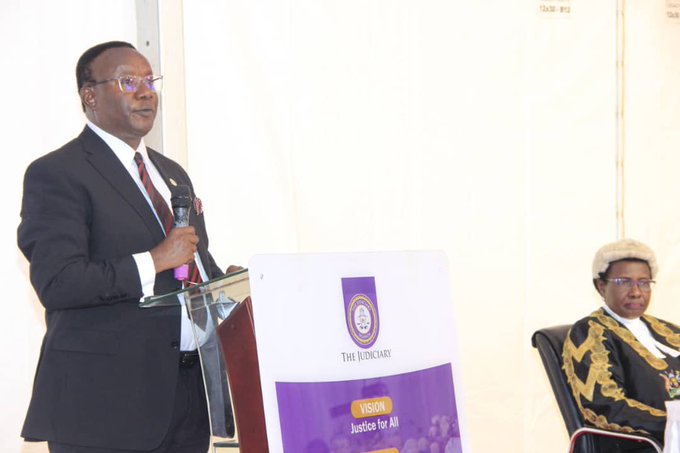 He commended the service of Justice Kakuru and prays that the same is emulated.
Principal Judge Dr Flavian Zeija, on her part, said Kakuru's passion for the rule of law, the love for the Judiciary and the country was immense.
"We will definitely miss him and his legacy will live on. Kakuru loved his work and died doing his work. And that is his accountability to the people of Uganda," noted Zeija.
Samantha Kakuru Mwesigwa said Justice Kakuru loved the law and was passionate about it.
"He was passionate about getting justice for the indigent. During court vacation, he would organize his files and work through it. He was a backlog fighter. Two weeks ago, he called from Nairobi when he was frail and dictated to me a court judgment, the last that he wrote. That is how passionate he was about his work."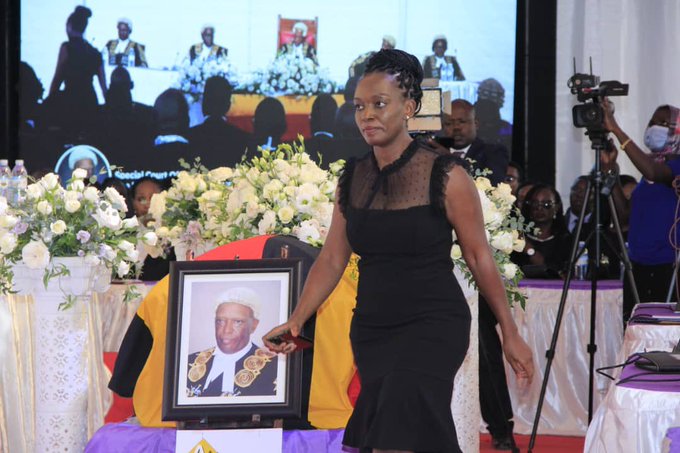 Deputy Chief Justice Richard Buteera said the late Kakuru exceeded his call of duty.
"Using his own money, he bought shelves for the criminal registry at the court. He bought trolleys to enable staff to move bulk court documents to chambers and court," he noted, adding:
"He carried no grudges, no, I will feelings or malice. Justice Kakuru worked for the welfare of staff at the Court of Appeal."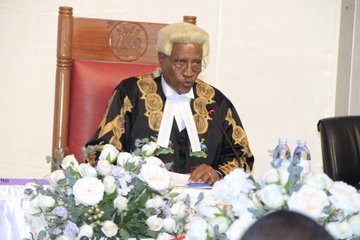 Following the death of the Late Court of Appeal Justice, Kenneth Kakuru on March 7, 2023, two condolence books have been opened; one at Judiciary Headquarters – Chief Justice's Boardroom and another at Court of Appeal in the Deputy Chief Justice's Boardroom.
The Books are open to all Judicial Officers and members of the public to pay their respects to Justice Kakuru.