The Uganda Cancer Institute (UCI) has revealed plans of establishing regional cancer centres in the districts of Mbarara and Gulu which will among other services offer radiotherapy treatment.
This was said by Dr Jackson Oryem, the Director of the Uganda Cancer Institute while speaking at a media breakfast organized by the Ministry of Health on Monday.
Recently, while on a state visit to Uganda, the Indian Prime Minister made a commitment of a radiotherapy cancer machine in addition to USD 5 million which he said was a donation to the Uganda Cancer Institute.
This money, Dr Oryem said, will be used to acquire the equipment as well as training to supplement the one that was installed earlier this year at Mulago hospital after it had broken down.
As to whether there are similar efforts to as well boost Uganda's capacity especially in the area of human resource, Dr Oryem revealed that there is a new initiative to train more specialists locally.
While the country continues to make attempts to reduce the threat of cancer and the medical tourism that arises from it, the issue of trained oncologists remains a big challenge. Uganda Cancer Institute currently has only 14 specialists in oncology. The Institute is allocated only Shs 200 million by government, and an additional USD 700,000 by the African Development Bank every year specifically for training personnel.
All these specialists have to be trained outside the country.
"We have mounted an aggressive program for training the human resource personnel so that we do not have to wait for the infrastructure or the machine is in place," Dr Oryem said.
"We are partnering with the Royal College of Radiology and Radiotherapy in the U.K to start a training program for radiation oncology in Uganda".
In September this year, a team from the College will be in Uganda to sign a Memorandum of Understanding (MoU) before the program starts.
Dr Nixon Niyonzima said that the move to establish the two regional centres is aimed at decentralizing cancer treatment services. With these radiotherapy services in place, UCI says they will be reaching out to 2.7 million people (through the Mbarara centre) and 2.6 million people through the Gulu centre.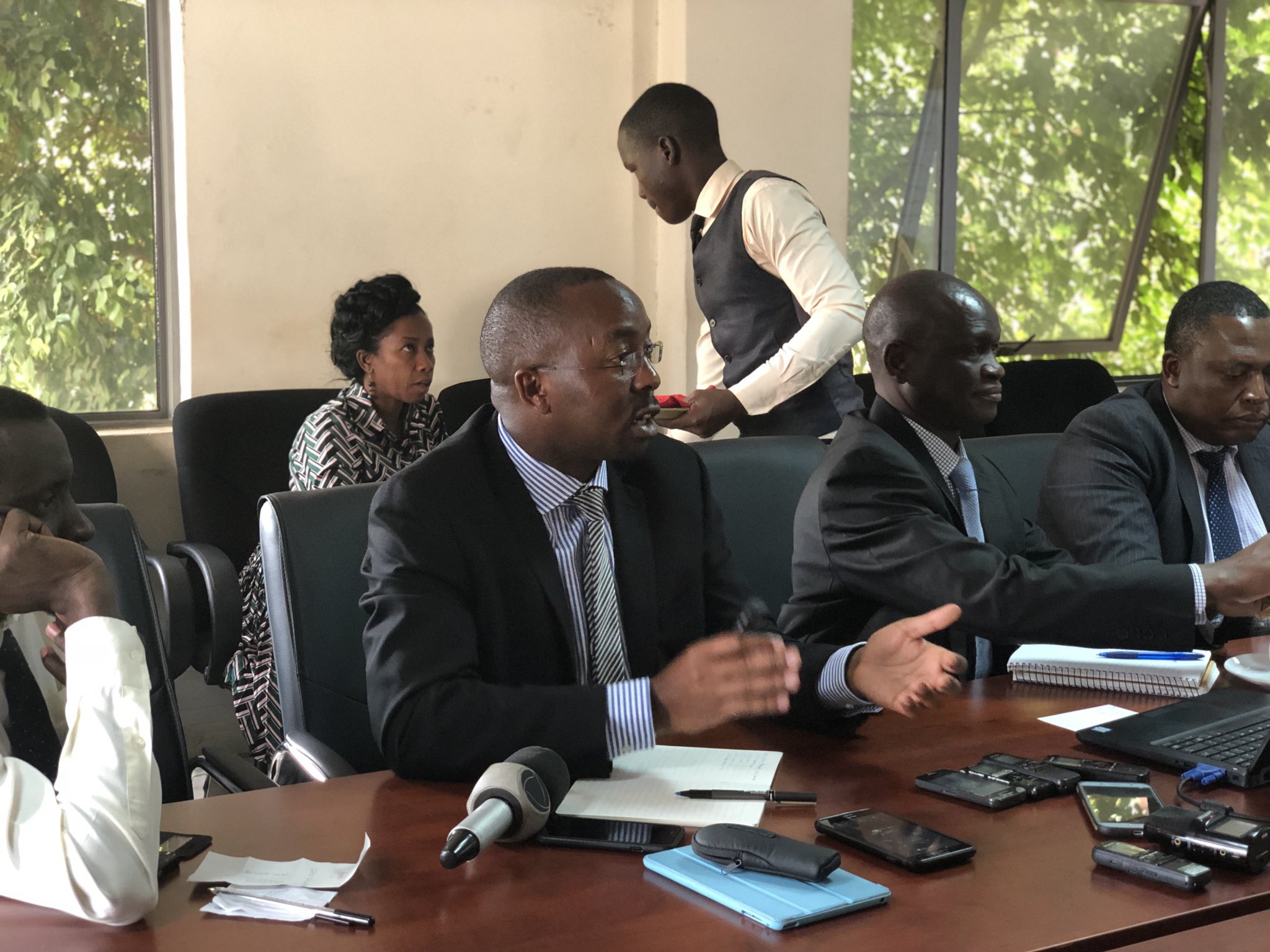 But he said that in order to realize this, there is need to address the financial and budgeting constraints faced by UCI.
Cancer remains one of the most serious and deadly diseases among Non Communicable Diseases (NCDs) in Uganda. It makes up 5% of the 40% of the deaths that result from NCDs.
According to the statistics given by Dr Oryem, for every 100,000 people in Uganda, there are 350 new cancer patients. This incidence rose from 278 the years ago. 80 out of 100 cancer patients die in a period of one year.
Meanwhile, Dr Oryem said that UCI has held about 31,500 sessions since the new cancer radiotherapy machine was installed in January and that this has saved government up to Shs 15.7 billion.
UCI provides cancer services to patients from neighbouring Rwanda, Kenya, Tanzania, Congo, Burundi, South Sudan and as far as Eritrea. These constitute 10% of all patients.