The Archbishop of the Church of Uganda, Dr. Stephen Samuel Kaziimba Mugalu says the church is committed not to remain silent on the gender based violence (GBV) acts in the country.
This commitment was proclaimed as the world commemorates the 16 days of activism against gender-based violence.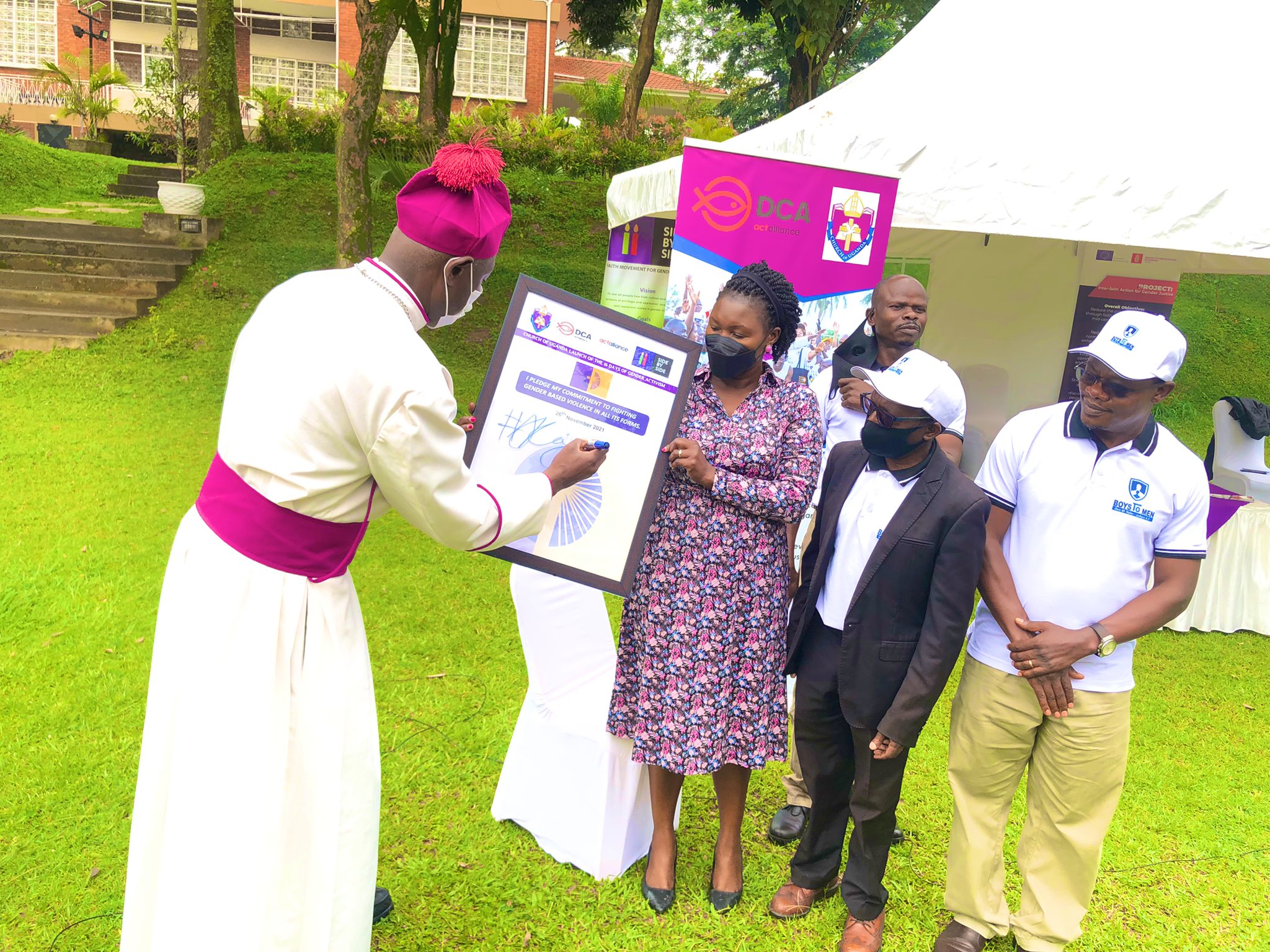 Dr. Kazimba, said that GBV is universal and a silent pandemic that requires collective responsibility to overcome.
In Uganda, statistics indicate that 56% of Ugandan women experience physical violence, 27% sexual violence – and of those, 55% are under the age of 19.
Also, available reports indicate that 51% of women in Uganda have been abused by an intimate partner in their life meaning that more than half of the women in Uganda have been victims of GBV.
Meanwhile, global research shows that worldwide, 1 in 3 women will be physically or sexually abused in a lifetime.
According to Dr. Kazimba, the COVID-19 pandemic has worsened all the risk factors for gender-based violence, including unemployment and poverty.
He condemned the harmful social norms, the rising cases of domestic violence and child molestation, noting that all these need to be condemned through speaking about them.
The Archbishop also expressed regrets at the exploitation of the girl child by the men in families, that may see many girls not returning to school because they have become child mothers, which is a blow to the education of a girl child.
The church in this effort will encourage survivors to report GBV to appropriate authorities to ensure justice.
Arcbishop Kazimba also says programmes that help to mentor the boy child right from childhood should be embraced to facilitate respect for the girl child as equal beings.
The 16 days of activism against GBV will reach a climax on December 10, 2021 under the theme; Orange the world: End violence against women now!"URN.