The Leader of Opposition in Parliament (LOP), Winfred Kiiza has appeared before the Legal and Parliament Affairs Committee to oppose the amendment of the constitution which seeks to allow the lifting of Presidential age limits in the constitution.
Kiiza was acompanied by 0other legislators from the opposition including; Atkins Katusabe, Roland Mugume Kaginds and William Nzoghu before the Committee on Legal and Parliamentary Affairs chaired by Gomba west Mp Robinah Rwakoojo.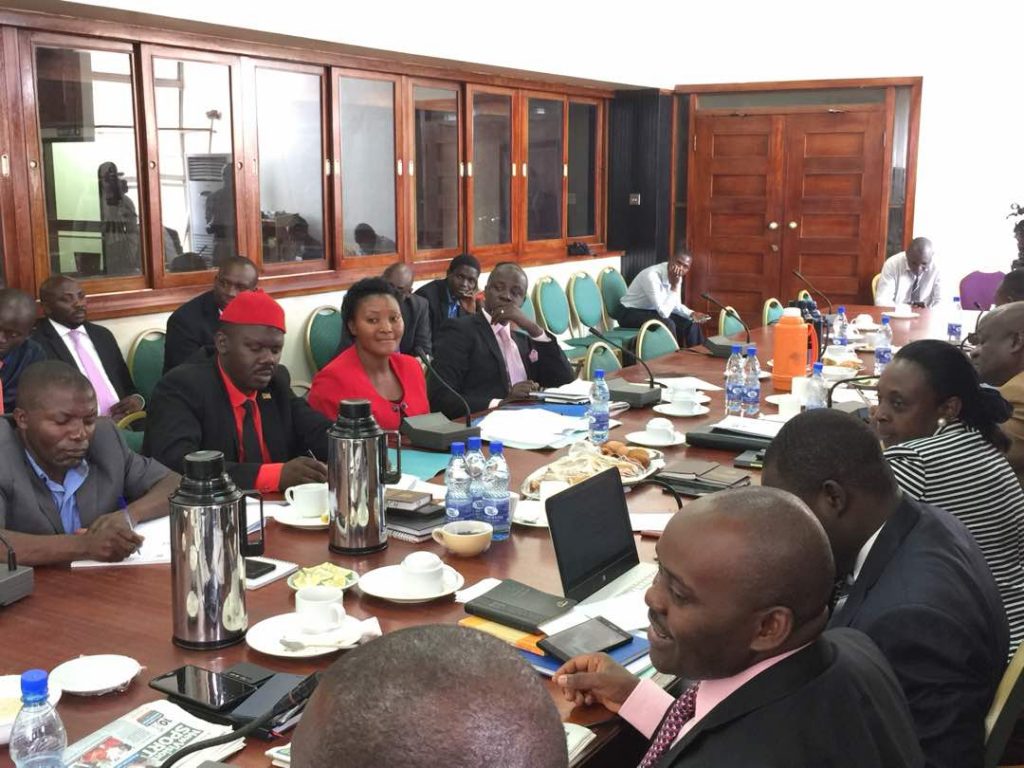 The Kasese Woman MP told the Committee that the Constitution should not be amended to fit the interests of an individual or party as it is being done.
"Constitutions are for the long term and are intended to benefit society and not short-term goals of the ruler, the trends since 2005 seem to imply that some members would have loved to write the name 'Yoweri Kaguta Museveni' in the Constitution as they did in the UPDF Act which is very unfortunate," Kiiza said.
Kiiza observed that repealing Article 102 (b) at the moment is very dangerous as it served to favor the current President and possibly his political party.
"Constitution amendments are never made for an individual or for political parties, Article 102 (b) has not been tested and we find ourselves in no statement with-it," Kiiza noted.
Making reference to Africa, Kiiza noted that countries have made it a custom to amend the Constitution to fit the interests of serving regimes and urged Uganda to emulate countries like Burkina Faso and Ivory coast whose Constitutions have been tested.
In Uganda's case, the Leader of Opposition said there are many capable and well educated citizens who can run for office and hence there is no reason to amend article 102 (b) without prior testing.
She said that the Supreme Court ordered the Attorney General to make the amendments in the electoral laws and not any other person, hence government should come up with comprehensive amendments through the constitutional review commission.
"As the Speaker guided, government should establish the Constitution Review Commission and spearhead the development of a comprehensive Constitutional amendment desired by the entire country."
In regard to the ongoing consultations on the Bill by Parliamentarians, Kiiza expressed concern over the suppression that Police is subjecting opposition MPs to. She asked the Committee to take action and ensure that there is a level playing field for both proponents and opposers of the Bill.
"Nobody is supposed to stop MPs from consulting the public. And if the practice is not allowing us, we shall force our way. You can't say we are moving together, when you have tied our legs and eyes," she said.
"Police should stop harassing those with opinions that differ from the Magyezi Bill and also refrain from partisan politics," Kiiza added.