The World Health Organisation Monday donated equipment to Kampala Capital City Authority (KCCA) call and dispatch centre.
The world health agency said the equipment, worth UGX 150 million, will improve the management of Ebola alerts and evacuation of cases for isolation and care.
The package includes; laptops, desk phones, monitors and UPSs.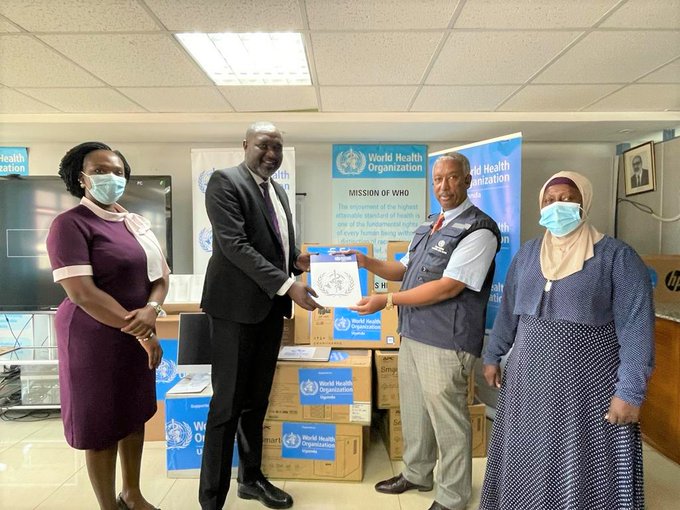 "This equipment donated by WHO will increase the No of Ebola call stations in KCCA from 3 to 8 allowing the mgmt of expected 300 calls daily," said WHO Uganda Representative, Dr Yonas Tegegn Woldemariam.
He added: "It will also track the source of calls and the location of ambulances, thus reducing response time."
WHO had earlier handed over 9000 information posters and 1000 thermometers to Kampala Capital City Authority (KCCA) and Makindye to raise awareness about the Ebola outbreak and monitor Ebola contacts in Kampala.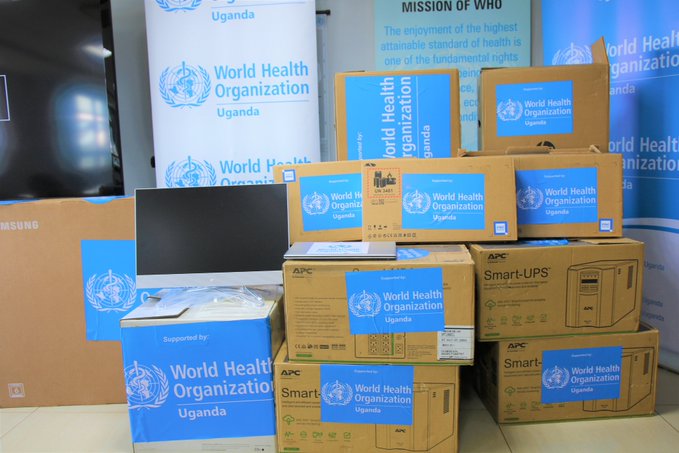 Due to the infectious nature of the Sudan ebola virus, Personal Protective Equipment (PPE) which includes; gowns, gloves, eye protection and medical masks remains critical for the provision of safe care to patients.
WHO recently delivered 15,000 PPE to Uganda, which is enough to protect health workers caring for patients admitted in the current Ebola treatment units for 30 days.
The Organization has helped train nearly 1000 health workers and village health team members in contact tracing, and another 1,155 health workers in infection prevention and control in health facilities.