The US Ambassador to Uganda, Deborah Malac, has extended her sympathies to Ugandan Peoples' Defence Forces (UPDF) upon the loss of 12 soldiers who were killed by Al Shabaab militants in Somalia.
In a condolence message dated August 1, 2017, Ambassador Malac said she was saddened to learn of the recent attack in Somalia that resulted in the loss of 12 UPDF soldiers and injured seven of their courageous colleagues. She said such a loss is always devastating.
"Please know that we share the sorrow of the families, the UPDF, and the nation at this sacrifice in service of the goal of establishing long-lasting peace and security in Somalia," she noted.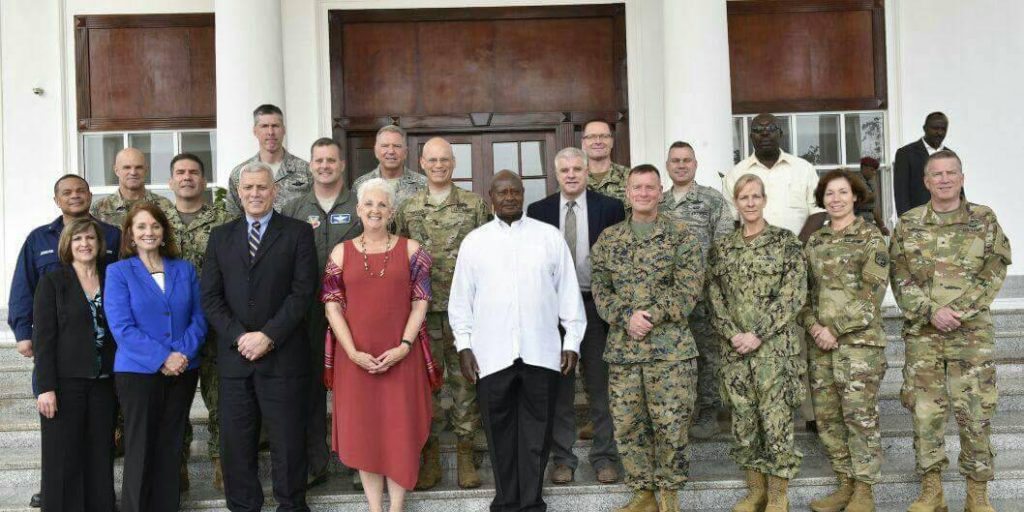 She added: "We are enormously grateful for Uganda's leading role in AMISOM and appreciate the professionalism and bravery your soldiers exhibit on a daily basis under difficult circumstances in Somalia."
Ambassador Malac said these soldiers' sacrifice in support of the AMISOM mission is representative of the patriotism and selfless service for which the UPDF is well known.
"Please accept my heartfelt personal condolences and those of government of the United States of America."
In the same spirit, the Italian Minister of Foreign Affairs, Angelino Alfano commiserated with Uganda in a message dated July 31, 2017.
"I would like to present, on behalf of the Italian Government, sincere condolences to the people and Government of Uganda for the attacks that led to the death of 12 Ugandan AMISOM soldiers and injured seven last Sunday in Somalia."
"At this moment of mourning, I would like to commend the extraordinary commitment of UPDF in the fight against terrorism and in promoting the stabilization of Somalia, a goal widely shared by Italy."
The Italian government said it grieves with the people of Uganda, extends condolences to the families of the deceased, and wishes quick recovery to the wounded.