Kenya's President-elect Uhuru Kenyatta has described his victory in last week's repeat Presidential election as a revalidation of his support by Kenyans. Kenyatta said that despite the provocation and violence peddled by his competitor Raila Odinga along with the attempts to sabotage the election, Kenyans exhibited their will and reelected him into office.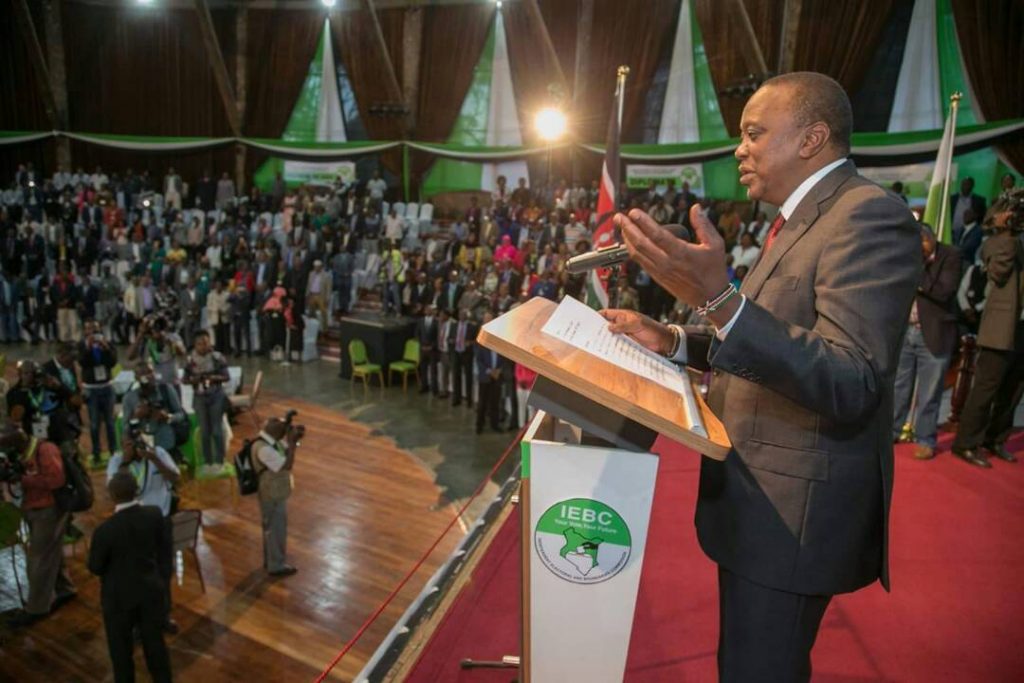 Kenyatta was Monday evening declared by the Independent Elections and Boundaries Commission (IEBC) as the winner in Thursday's election, polling 98.2% of the total 7.6 million votes cast. Odinga who withdrew from the race recently but appeared on the ballot paper garnered 0.9% of the vote.
While addressing the nation shortly after he was declared victor, Kenyatta said the road to the contentious repeat election was not easy but Kenya emerged as resilient.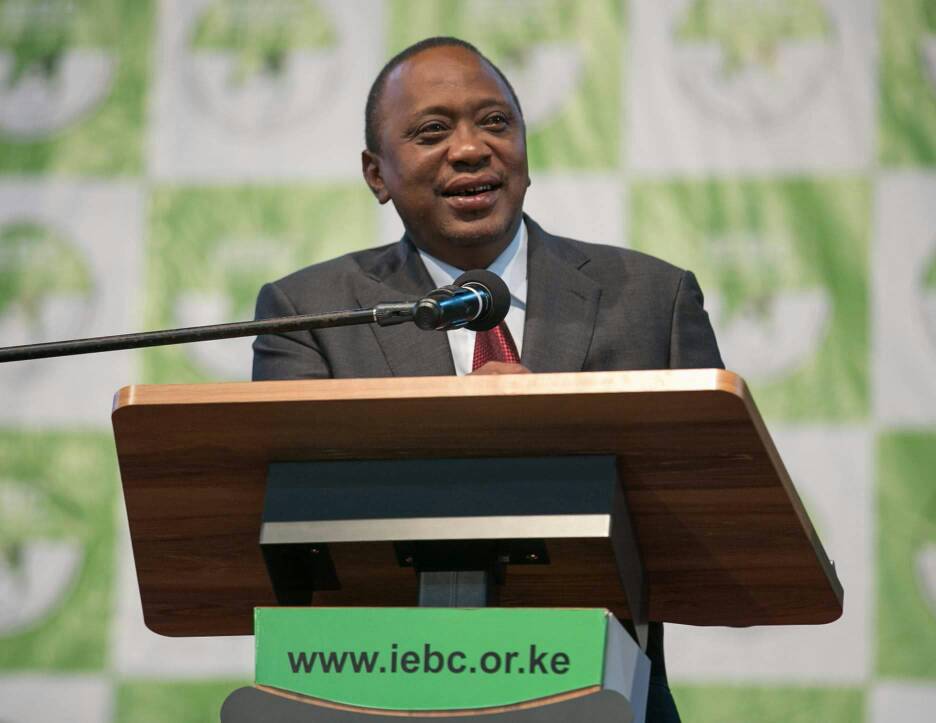 "We celebrate our resilience, democracy, the people and institutions. With the recent political shocks leading to the election, another country would have burst asunder but our resilience won't give in to politics of darkness and provocation," Kenyatta said while speaking at the BOMAS of Kenya, the national tally centre.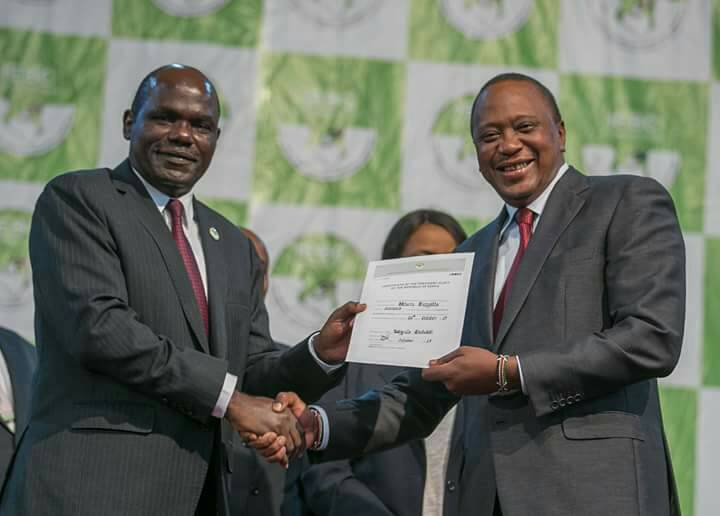 He said that the decision to subject himself to the rule of law following the nullification of the August election was "painful" but nonetheless, his supporters turned up and voted him despite violent intimidation and witchcraft.
"On August 8, 15 million Kenyans voted and of these, 8.4 million voted for me. On October 26, 90% of those same voters came out again to support my bid," Kenyatta said.
"This was revalidation of their [Kenyans] will and a statement of the or national will, and support for Jubilee," he added.
He lashed out at Odinga for running to court to demand for the nullification of the August election only to abscond the fresh poll later.
Kenyatta used his victory speech to recommit to respecting constitutionalism in the event that his opponents disputed the outcomes of the election and petitioned to court.
"My victory is just part of a process that is likely to be subjected to a constitutional path and I will subject myself to this process no matter the consequences," Kenyatta said.
With the much awaited announcement now completed, Kenyatta says he is ready to dialogue with the opposition once they have exhausted the legally provided options.
"Let them exhaust constitutional channels and we shall discuss other issues later," he said.
The President-elect reiterated his appeal to Kenyans to ensure that their political differences do not interfere with how they relate with each other.