The Uganda Manufacturers Association (UMA) Acting Executive Director, Mr Mubaraka Kirunda Nkuutu, has said Uganda risks becoming a supermarket for other countries if the problem of high electricity costs is not addressed.
He was speaking during the end of project conference for decentralized renewable energy solutions for the manufacturing sector in Uganda.
He said 90 percent of the manufacturers need to use electricity in a week.
"The problem the manufacturers have been facing is the high cost of power which makes them uncompetitive on the market. Our neighbours have power at a low rate," noted Nkuutu.
He said the government has been trying to ensure manufacturers can get electricity at 5 cents per kilowatt but this has not yet been effected.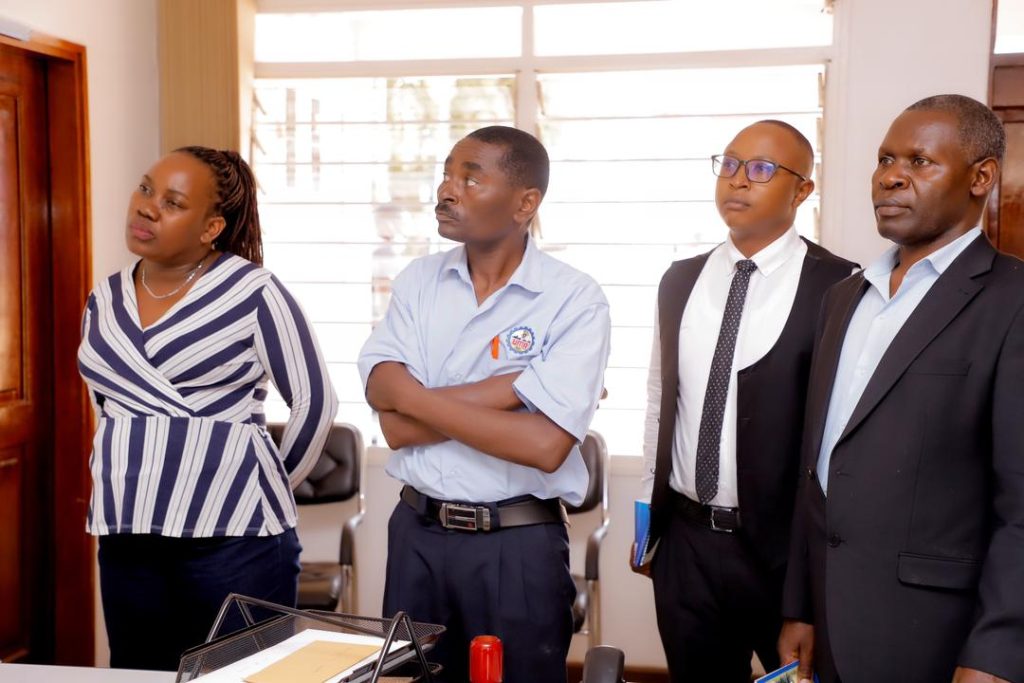 "A pilot has already started but we need to roll it out to all manufacturers across the country. This is why the GIZ project is important," he noted.
UMA formalized a partnership agreement with GIZ Green People's Energy project under the Energy and Climate Programme (PREEEP) in May 2020 to promote Decentralized renewable energy solutions for the industrial and manufacturing sector in Uganda.
This partnership was aimed at strengthening UMA capacity to provide renewable energy advisory services for its members and to ultimately institutionalize these capacities within the association.
Nkuutu said they now have a demo system at UMA and while they have been paying Shs4m per month for some of the blocks, now they can save Shs1m per month on electricity.
"Some of our industries are consuming power at 11 cents per kilowatt which is high. Some are going up to 14 cents per kilowatt. If power cost is not reduced, we shall not compete. If we don't compete, we will end up becoming a big supermarket for other countries because we are competing with the same products," Nkuutu pointed out.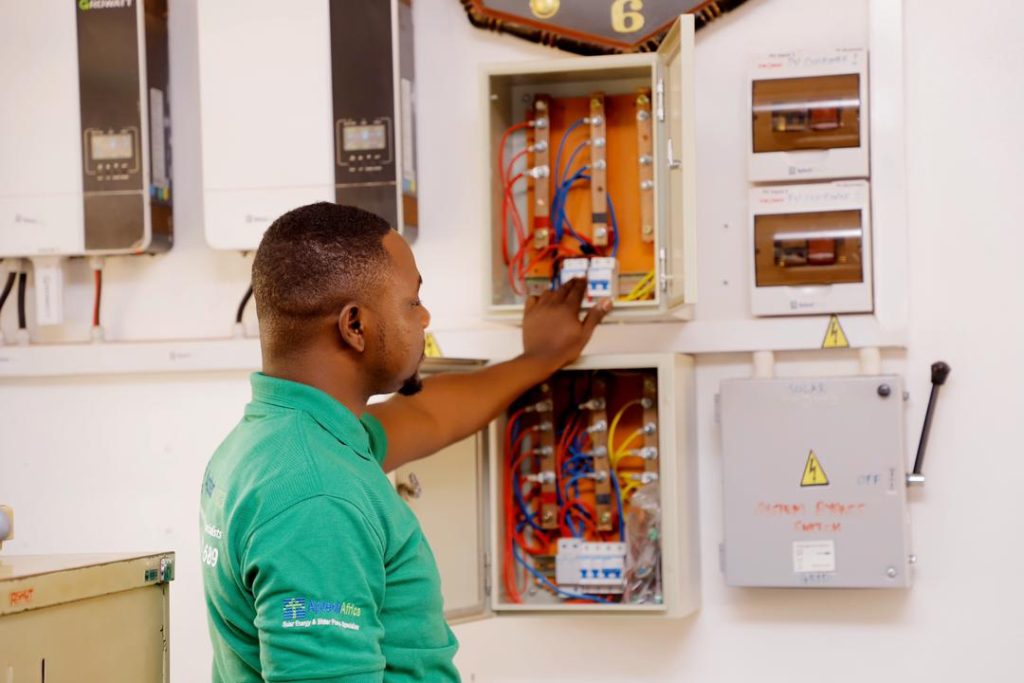 He said 50 Small, Medium and Large Enterprises (SMEs) benefited from the project, with each enterprise receiving a tailored energy audit, advisory services on energy efficiency, a designed solar system to provide alternative source of cheaper, reliable and clean energy.
The enterprises also received an economic analysis of systems designed, and had the opportunity to match them with multiple energy investment and financing companies.
Joseph Kyalimpa, the training and projects manager UMA, explained that this project aims to demystify the perception that off grid solutions like Solar cannot run industry.
"With lessons from the GIZ- Green people's energy project, we are seeking to address challenges that have hindered uptake and usage of the off-grid and on-grid solar systems in Uganda. We want to be part of the solution by subsidizing the initial costs associated with solar installation projects," he said.
The UMA-GBE partnership led to the tailored energy feasibility studies for selected UMA member companies from various parts of Uganda.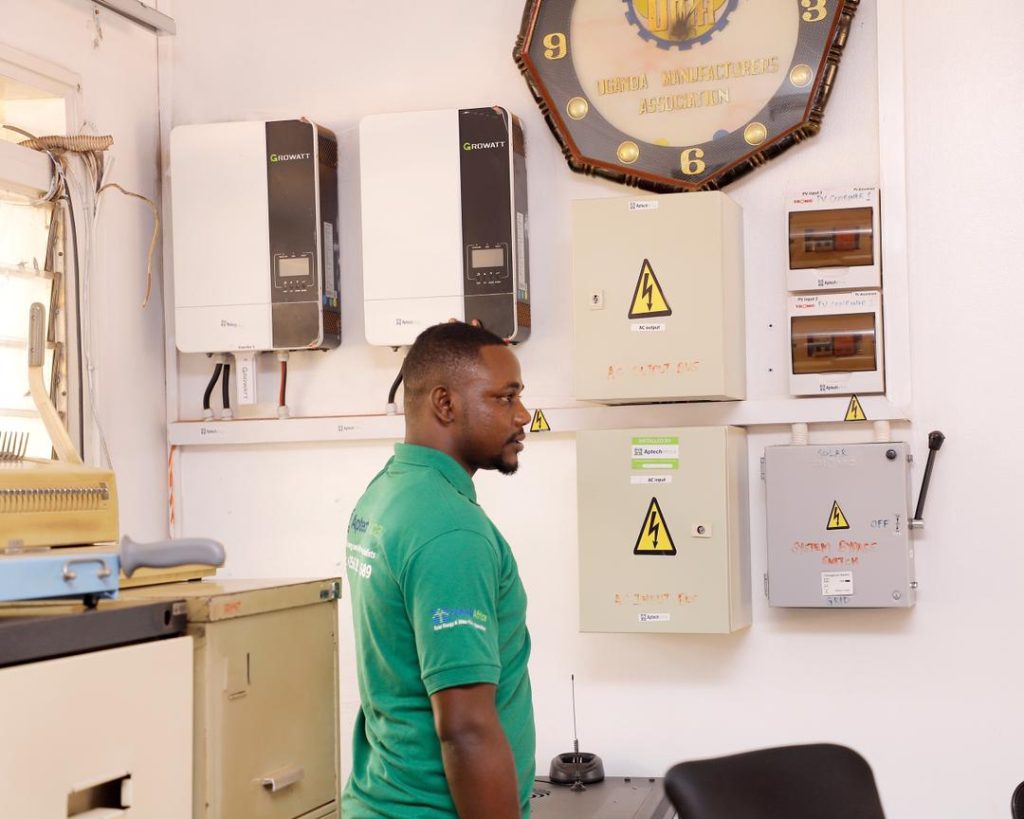 The project focus areas included: an analysis of the interests, renewable energy knowledge gaps, energy challenges, trainings on renewable energy and ISO certifications, advisory services on energy efficiency, and linking the UMA members to energy investors.
Angel Mbabazi, a project liaison officer from UMA, said the industrial and commercial sector in Uganda is faced with high energy costs, with many companies paying one third of total operating costs to energy consumption.
"This is aggravated by the unreliable and unstable power supply, with some areas in Uganda reporting more than 5 hours of power blackouts or having to rely on backup diesel generators for more than 50% of the time. The use of solar energy is an economic, reliable and clean alternative source of energy for the sector," noted Mbabazi.