Uganda will host the 55th African Airlines Association Annual General Assembly slated to take place on November 19 – 21, 2023.
The event is expected to attract over 500 high-profile delegates from the Aviation Industry in Africa, Europe, the Middle East, Asia and North America.
The AFRAA Annual General Assembly is the biggest Aviation Summit in Africa and will be attended by Chairmen and CEOs from African airlines, ICAO, IATA, AFCAC, Civil Aviation Authorities, Airport Companies, Air Navigation Services Providers, as well as Aircraft and Engine manufacturers, component suppliers, among others.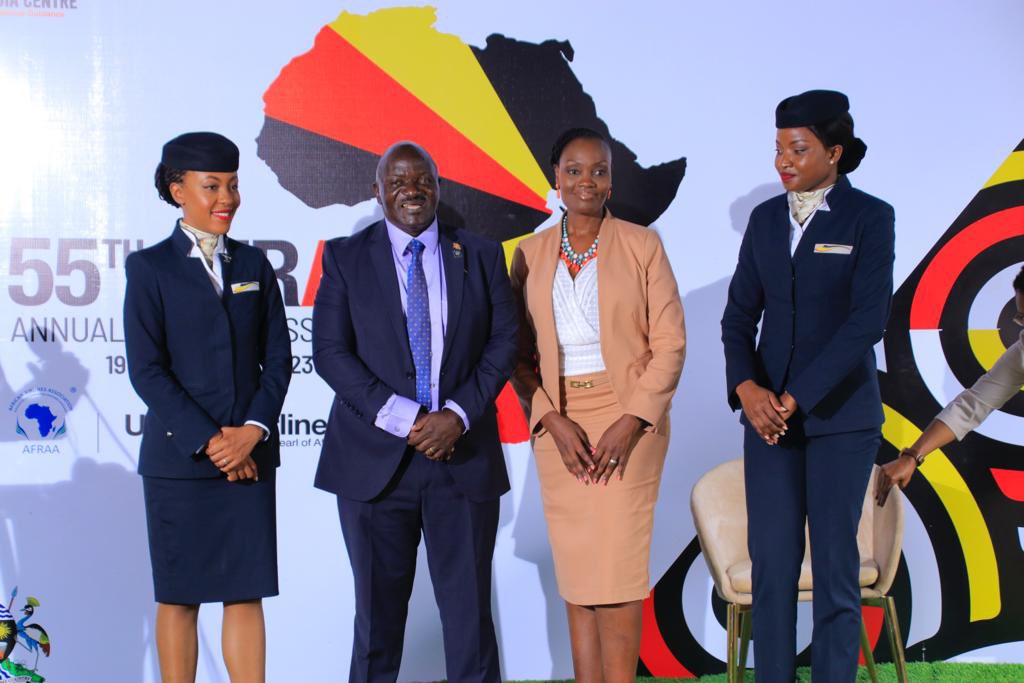 Speaking at the Uganda Media Center the Minister of Works and Transport, General Edward Katumba Wamala, said the development is a vote of confidence in the Country and an indication that the revival of the National Carrier was not in vain.
"I wish to therefore congratulate the leadership of Uganda Airlines on this achievement in such a short time despite the bumpy start that was aggravated by Covid-19. For the Airline to host such an event in just 3 years of operationalisation, shows for the firm and visionary leadership," he told the press at the Uganda Media Center.
Officials at the helm of Uganda's Aviation industry revealed that with the Airline (Uganda Airlines), hosting the 55th AFRAA Annual General Assembly, Uganda is set to be marketed on a global stage.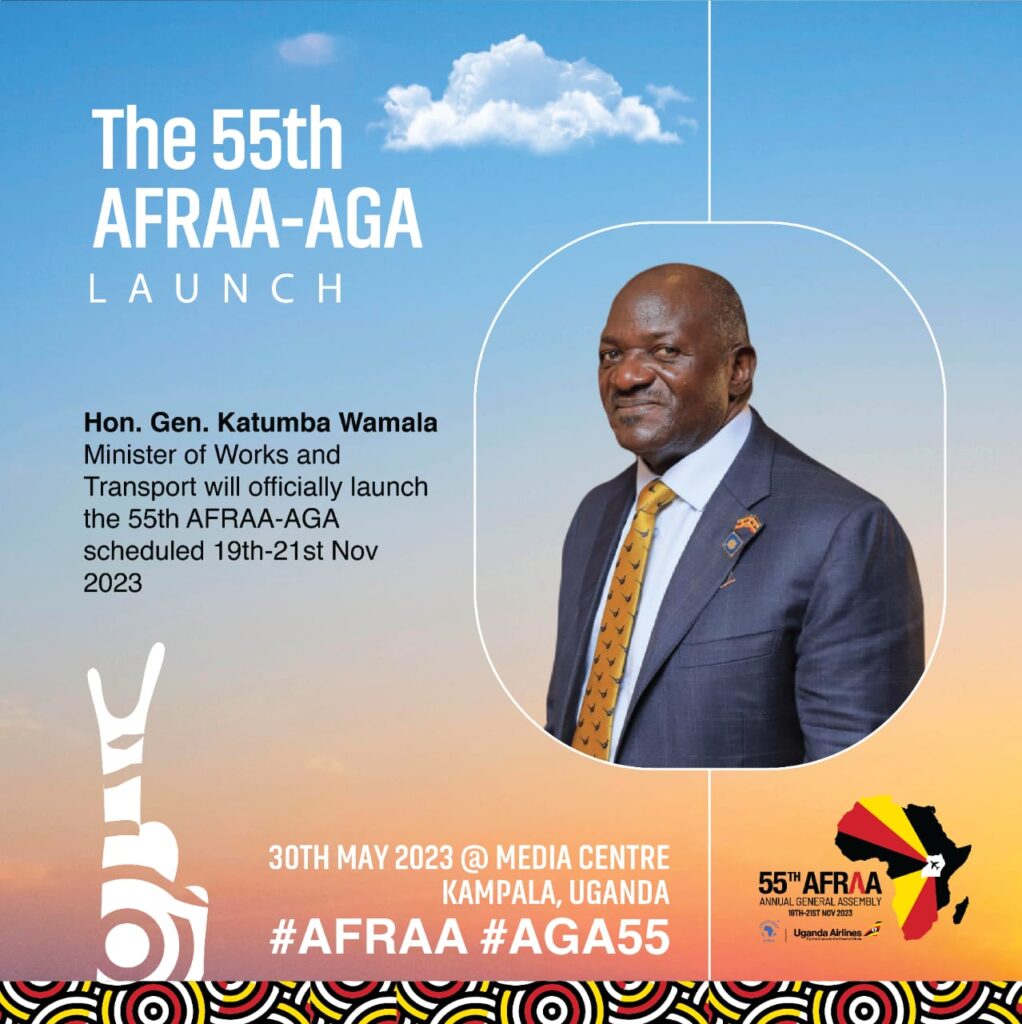 "The delegates will enjoy the beauty of nature by visiting our Game Parks, and Trek Gorillas and immerse themselves in our culture, food, hospitality, and warmth that Uganda is known for. The event also brings to life optimism in the aviation sector and justification to nurture the next generation of aviators to grow the industry," Katumba said.
Meanwhile, the CEO of Uganda Airlines, Jennifer Bamuturaki, said the airline has pledged to open its doors of hospitality, warmth, and service to all delegates of the 55th AFRAA-AGA.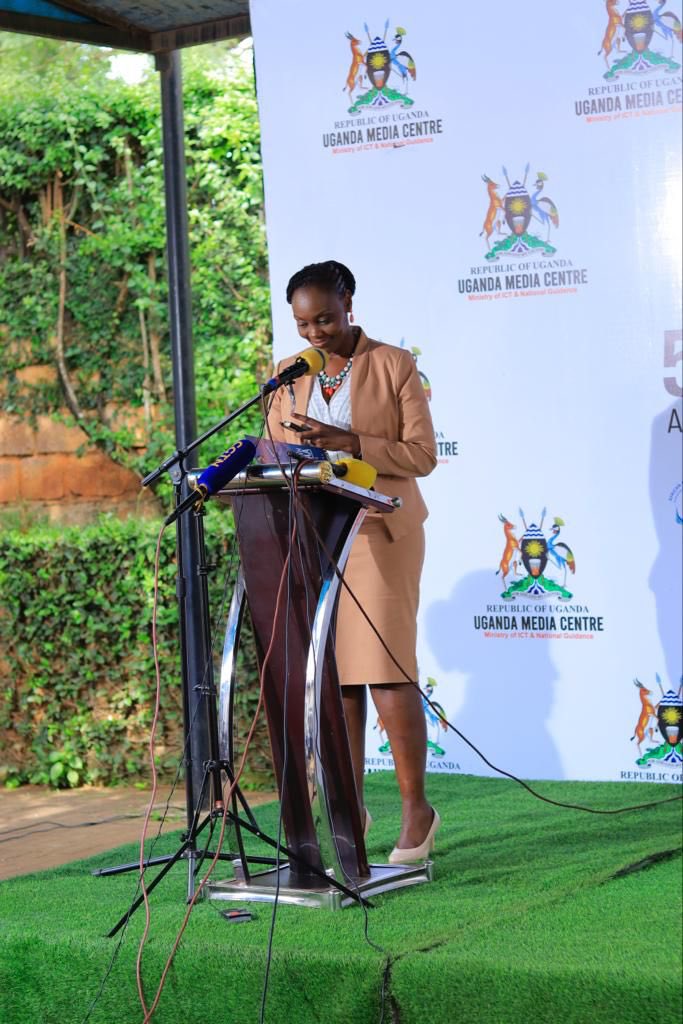 She noted that this will be no ordinary General Assembly. "it will be exciting and engaging, with many learnings drawn from industry developments."
Adding, "I believe that this year's Annual General Assembly will embark on a journey to address some issues that the aviation industry grapples with. I also look forward to plenaries that will discuss industry action-based topics dear to my heart, like increasing safe spaces for women to thrive in aviation, creating optimism for the youth in the industry and beyond sustainability."