Serbian coach Milutin Micho Sredojevic on Friday terminated his contract with Federation of Uganda Football Associations [FUFA] putting an end to his stay as Uganda Cranes coach.
"My contract with Uganda Cranes was officially terminated on Friday, 28th July 2017 at 8 p.m," Micho told press at Kabira Country Club in Bukoto, a Kampala suburb.
He had flown to Addis Ababa in Ethiopia after failing to agree with FUFA officials regarding the unpaid Shs230m salary and allowance arrears.
"My agent sent the notice of termination on Friday because of none payment. I have been doing my work diligently and also been very patience when it comes to payment," Micho told journalists in Kampala.
Micho who was earlier said to be heading to either Orlando Pirates in South Africa or Zamalek Sporting Club, an Egyptian sports club based in Meet Okba, Giza, Egypt, said he has received eight offers from very big teams across the big continent with Uganda being No.9.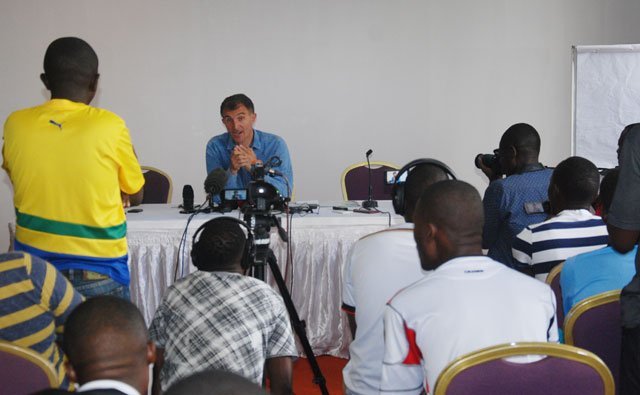 "I did everything with transparency, accountability and responsibility. I have stretched human and practical limits with FUFA. I don't want anyone here to count me as a beggar because am not."
Micho said it is now 50 months since he signed a contract with FUFA and that the federation knows what he has done for Uganda on the international level.
Micho cited 51 competitive games he won with Cranes saying they had a winning ratio of 70% which was all achieved with great amount of fanatic work and family atmosphere.
"My story here [in Uganda] has been strictly football. Others have been looking for football politics and economics. I will now seek rehabilitation just like after a break-up with a woman with who I have been in love," a sad Micho said.
Micho says he has tried to stay in Uganda but the effort has instead yielded more suffering.
"I have never missed any training session with Uganda Cranes," said the Serbian coach.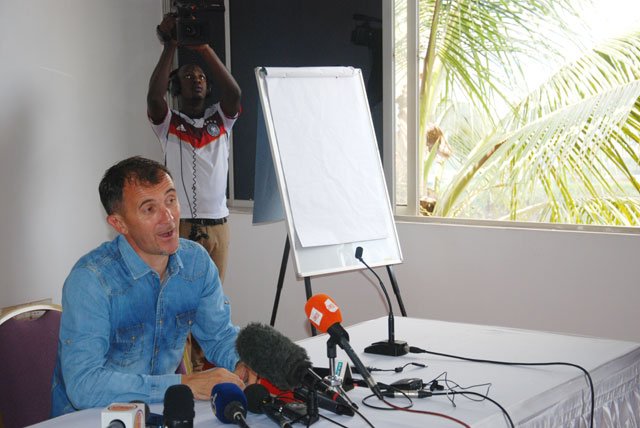 "Uganda has a VVIP room in my heart. You are in my DNA and that will never go away. I'm happy to leave as a minister of happiness for many Ugandans."
"No more tears, I will now consider the offers from other African clubs," Micho said, adding that he is proud to have made over 40 million Ugandans happy.
Micho thanked all the supporters of the brand called Uganda Cranes from the President to the new-born baby.
As a supporter, Micho wished Uganda Cranes a safe journey to Cameroon 2019 for the African Cup of Nations tournament.
"But don't forget where it started [in Praia Cape Verde]. It is an open highway of four tracks for the World Cup, AFCON and CHAN including all the other competitions," he advised his former players.
"Uganda can and will qualify for the World Cup for the first time in history."