Light for the World Uganda in partnership with Kyambogo University have today celebrated the achievements of its inaugural cohort graduates of Certified Professional Personal Assistants to people with disabilities.
Speaking at the event held at Kyambogo University, School of Special Needs, Silvester Kasozi, the Light for the World Country Director noted that personal Assistants (PAs) are part and parcel of the daily and professional life of many people with disabilities.
He however noted that In Uganda, personal assistants tend to be friends or family of the person with disability and more often, have limited knowledge of the extent of their role as PAs or their rights and entitlements.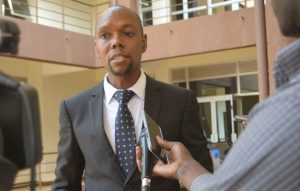 Kasozi said that currently the system is facing is multifaceted challenges which affects users of these services, and providers of care alike.
"For users of personal assistant (PAs) services, professionalization is needed because PAs are often trusted with personal information, and there are currently no industry standards to ensure that service users are treated with the dignity and respect that they deserve." Kasozi noted.
In 2019, Light for the World ran a Disability Inclusion Challenge that aimed at triggering individuals both with and without disabilities, NGOs, social enterprises, disability networks, universities, and student groups to bring forward realistic and innovative solutions that stood a chance at promoting inclusion and improving the lives of people with disabilities in Uganda.
Through the Challenge, Musa Mwambu, the vision bearer of the certificate course Professional Personal Assistant Course, also a Disability Inclusion Advisor at Light for the World, proposed a concept involving creation of a professional industry out of the Personal Assistant service.
This was coupled with a university course and certification done by Kyambogo University under the school of Special Needs.
Mwambu partnered with the University to launch the certificate in Personal Assistant Services for Persons with Disabilities.
The inaugural class was launched in March 2021, following the lifting of the lockdown restrictions imposed due to the COVID-19 pandemic with 15 students.
Speaking at the graduation ceremony, Mwambu said that he came come across personal assistants who lacked the professionalism to provide people with disabilities high-quality support which triggered him to think of a solution.
"There is more to it than just pushing a wheelchair or walking with a visually impaired person. I had also heard stories about the rights of assistants being violated and was concerned that they did not have access to information about their rights. That's when I realized that developing a training program for personal assistants would professionalize the industry and would not only solve these challenges but would also provide an opportunity for caregivers and assistants of people with disabilities to develop skills that could lead to waged employment." Said Mwambu who has a visual impairment.
Meanwhile, Dr Okwaput Stalus who represented the Dean Faculty of Special Needs and Rehabilitation, Kyambogo University, nited that he was happy that as an institution with light the world, they are filling the gap that has been existing in the support needs for people with disabilities.
" I aplaud Light for the World and Kyambogo University team for designing this course, especially for the emphasis of understanding disability by the students."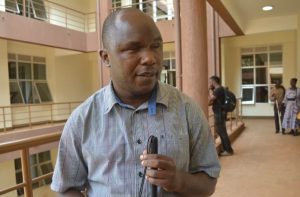 He noted that through University, the Faculty of Special Needs and Rehabilitation is spearheading efforts to provide an inclusive and supportive learning environment for students with various types of impairments including managing the Disability Resource Centre – containing support materials, devices, and assistive technology catering to the various needs of students.
He revealed that the Disability Resource Centre is further subdivided into support units that horn in on the needs of students with different types of impairments namely, the Braille and Low Vision, Sign Language, Motor and Multiple Impairment, and Dyslexia and Learning Difficulties Support Units.
Light for the world, is a global disability and development organization aiming to contribute to an inclusive society where no one is left behind. In Uganda, the organization focuses on enabling crucial inclusive eye health services, inclusive education, and economic empowerment for persons with disabilities.