Awesome Entertainment and western Uganda's top artiste, Ray G, has announced his maiden music concert in Kampala.
Real names Reagan Muhairwe commonly known as Ray G Rhiganz, he will be performing live on October 29, 2022 at Imperial Royale hotel.
He revealed this during a Monday address to the media held at Silk Events offices in Bugolobi, Kampala.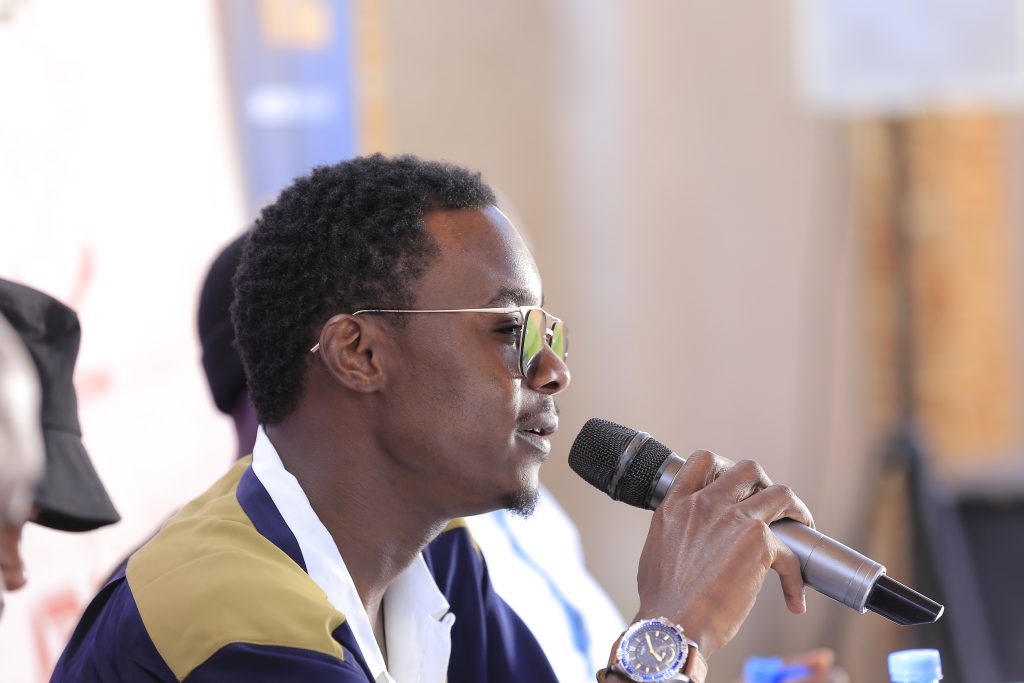 Ray G who will be accompanied by several artistes from western Uganda including Lady Mariam of "Tindatine" hit song, said this will be his first concert in central Uganda.
"You know when you are testing the depth of a river or any water body; you don't put in both legs. So, this will be our first show before the main show later on. It was rushed (planned in a matter of weeks) but we said, we must do it this year," he told journalists on Monday.
In his decade-long singing career, Ray G broke a record of staging a highly attended concert in Western Uganda after it was successfully held on September 14, 2019 in Mbarara City.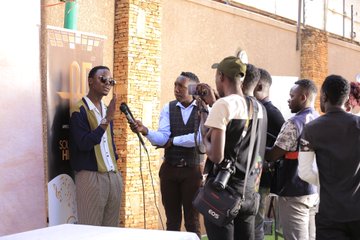 "This time round, I decided to sing for my people (fans) who live in this area (Kampala). This will be an indoor show," said the singing star who will be performing live on stage.
Ray G said to achieve this goal, he approached Comedy Store Uganda founder, Alex Muhangi, and asked to partner with him to make the show possible.
Asked whether he intends to relocate to Kampala to shake off the label "Regional Artiste", Ray G said he has not such thought.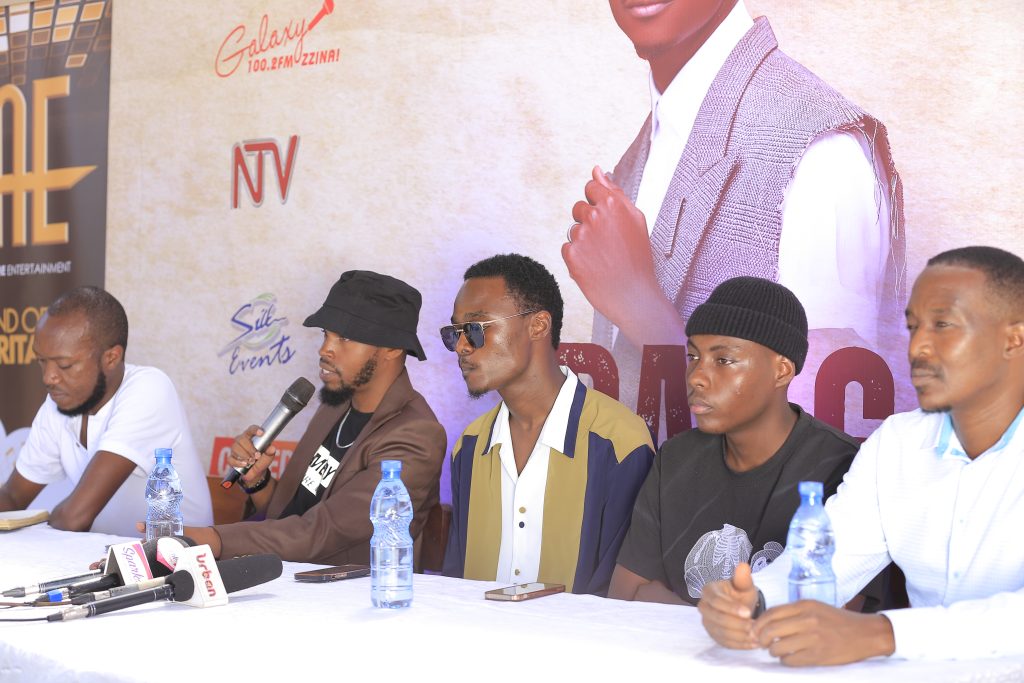 According to him, music is intangible and much more than just language hence cannot be tagged "regional".
"Music is much more than language. It is the groove, the beats etc. If my song is being played in Lira, doesn't it make it a western Uganda song in Lira town or just a song being played in Lira?" he wondered.
Asked on whether he has plans of expanding music shows to other upcountry towns, the singer responded in the affirmative.
Ray G is at imperial royale this Saturday and you can book your ticket now. pic.twitter.com/9AvpnBfheO

— BigEyeUG (@BigEyeUG) October 24, 2022
He also expressed interest in having collabos with western Uganda based music legends like Rasta Charz and Sister Charity "if they agree".
Singers Eddy Kenzo, Spice Diana, Levixone, Ykee Benda and other musicians will feature on the "Ray G Live in Kampala" concert.
Comedy Store boss Muhangi said Ray G approached them for a partnership and they did a survey in Kampala which confirmed that the show was possible.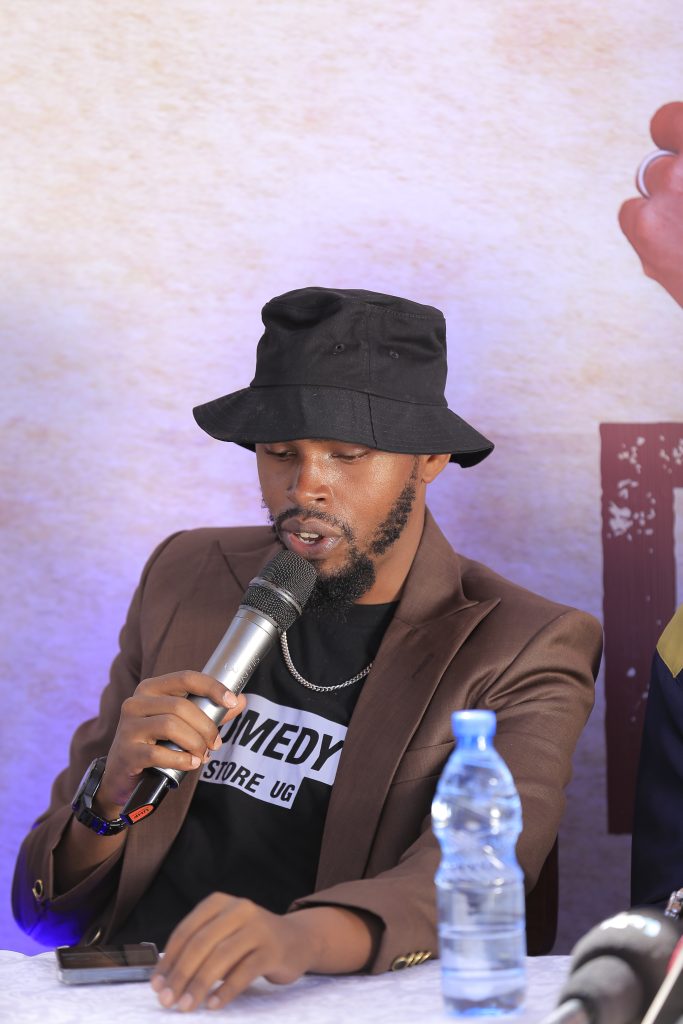 "I have done this before especially for comedians. Many comedians approach me and say they want to stage a show or ask us to partner and see how we can help them. That was the same with Ray G," Muhangi noted.
According to Muhangi, tickets to the show will go for Shs20,000 ordinary and Shs40,000 VIP (early bird).
At the gate, the ordinary tickets will go for Shs50,000 and Shs80,000 VIP while a table for six people will cost Shs1m.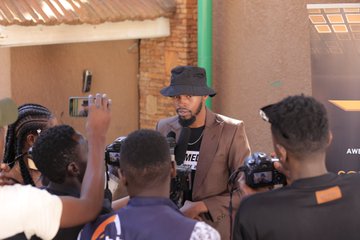 The show is sponsored by Silk Events, Galaxy FM and NTV Uganda, among others.
Ray G is a singer and song writer. He mainly sings heritage music in Runyankore.
He started singing in 2009 while at school until 2014 when he broke through with his hit song "Amarari".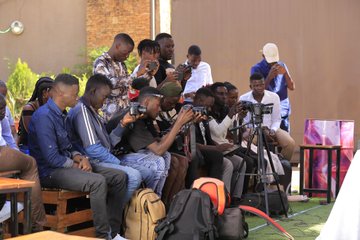 His collabo "Omusheshe" with Spice Diana and his latest club banger "Make a Way" remain a hot item across the airwaves.