The National Unity Platform (NUP) members have died in a car accident en route Omoro district to campaign for their candidate in the upcoming by-election.
The party identified the deceased as Denis Waiswa from Iganga District and Yakub Kiggundu from Kawempe, Kampala.
Kiggundu was the LC111 Councillor for Kazo Angola. A in Kawempe while Waiswa is the former Iganga Municipality MP aspirant.
The accident happened Saturday along Iganga-Kumi road.
"Good evening, Comrades, The National Unity Platform has learnt with great sadness and shock, of an accident that occurred on the road towards Kumi from Iganga, involving some of our comrades," the party said on Twitter.
"The car was traveling to Omoro to join our campaign team. We have so far learnt that two of our comrades and leaders, Waiswa Denis from Iganga and Yakub Kiggundu from Kawempe, have passed on."
It added: "As we wait to get more updates, may we all keep praying for the rest of the comrades to cover through from the injuries sustained."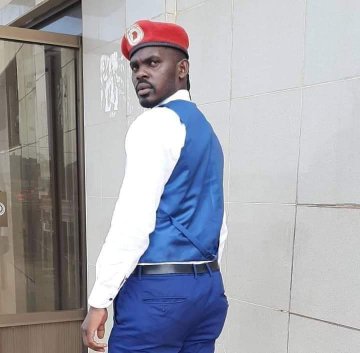 On Thursday, hundreds of supporters of NUP flag bearer, Simon Toolit Akecha, were dispersed with teargas for allegedly holding campaign rallies past 6pm in Acet Town Council.
Police said the rowdy supporters responded by throwing stones at police prompting the officers to take action.
The teargas affected a baby who is currently admitted at Lalogi Health Center IV.
On Friday, the Electoral Commission concluded hearing complaints that were raised in respect of the ineligibility of the six candidates for Omoro County MP By-election slated for May 26, 2022.
Candidates Tolit Simon (NUP); Odong Justine (FDC); Kizza Oscar (ANT); Onen Jimmy Walter (IND); Odonga Terence (IND) and Ojok Andrew Oulanyah (NRM) complied with the requirements for nomination to contest for Member of Parliament, Omoro County Constituency, Omoro District.
"The Commission has accordingly upheld the decision of the Returning Officer, Omoro District, in nominating the above candidates. They remain duly nominated candidates in the Parliamentary by-election, with the polling set for Thursday 26th May 2022," EC concluded.