Odrek Rwabwogo, Special Presidential Advisor for Special Duties and Chairman of the Presidential Advisory Committee on Export and Industrial Promotion, has delivered a keynote address at the Uganda-DRC Business Summit currently ongoing in the Congolese capital Kinshasa.
In his speech delivered Monday at Fleuve Hotel, Rwabwogo interested the over 200 participants in the investment opportunities in Uganda.
He narrated how Uganda and DR Congo have traded with each other for so many years.
"…That trade was so successful that many tribes joined and opened up the country to foreign trade."
He said by 1860 when the European interests solidified in Africa, the people called Chokwe from central highlands of Angola were skilled blacksmiths and knew how to repair rifles.
"In 1860, they were repairing guns, so nobody should say there was no technology in Africa, in Congo. If you were able to repair a broken rifle in 1860, you know something about technology."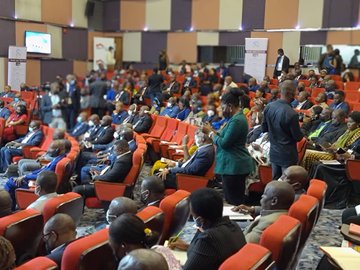 Chokwe are Bantu-speaking people who inhabit the southern part of DR Congo (Kinshasa) from the Kwango River to the Lualaba; northeastern Angola; and, since 1920, the northwestern corner of Zambia.
"That is how Chokwe people took control of the business in the Kasai region and even defeated a man called Tippu Tip, an Afro-Arab trader from Zanzibar."
Tippu Tip, or Tippu Tib (1832 – June 14, 1905), real name Ḥamad ibn Muḥammad, was an Afro-Omani ivory and slave trader, explorer, governor and plantation owner.
He worked for a succession of the sultans of Zanzibar. Tippu Tip traded in slaves for Zanzibar's clove plantations.
As part of the large and lucrative ivory trade, he led many trading expeditions into Central Africa, constructing profitable trading posts deep into the region.
He was also the most well-known slave trader in Africa, supplying much of the world with black slaves.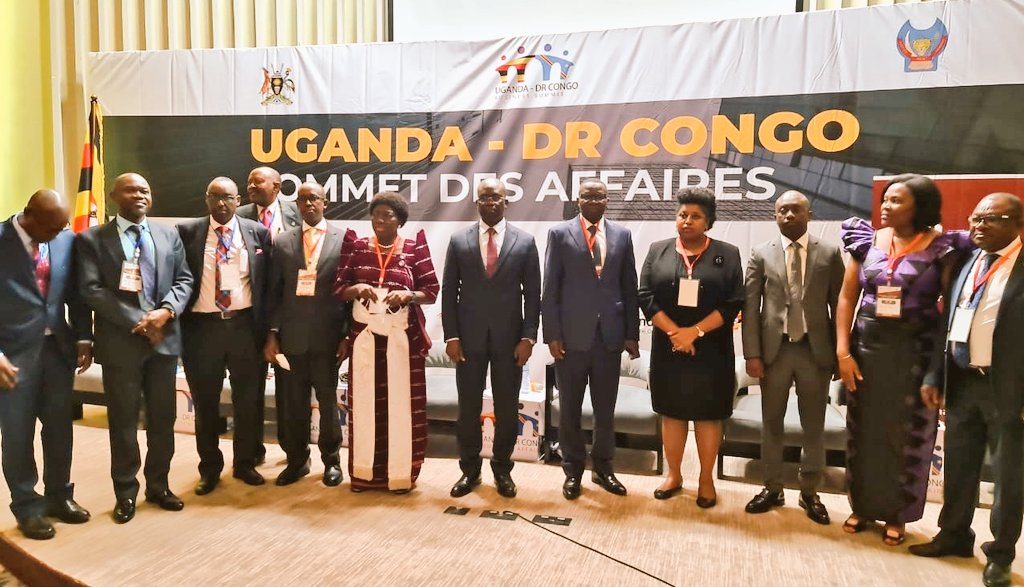 "He (Tippu Tip) was defeated by the very people here, they chased him away," Rwabwogo told his audience.
According to Rwabwogo, Africans have been trading with each other for so long.
"If we go back to 2000 years ago, the evidence shows that our own millet and our own cassava were traded with Indians…2500 years ago. There is an excavation recently in northeastern India and they found that millet and sorghum seeds from DR Congo were traded 2500 years ago."
"For me, the biggest strategic intent for our being here is that this generation rebuilds intra-trade linkages and that we strengthen our countries, we strengthen businesses of young people and that we help each other directly not through Europeans, Chinese, American intermediaries."
At the opening session of the 2 weeks Uganda -DRC business summit In Kinshasa this morning. The 12 sectors – coffee, fish, flowers, fruits, cement, sugar, steel, FMCGs etc that dominate the USD700m informal and formal trade btn us & DRC are represented. Great start pic.twitter.com/wvv9t5nAL4

— Odrek Rwabwogo (@Odrek_Rwabwogo) May 30, 2022
He said since Africans speak similar languages, they should speak to each other so that, for example, the EAC market, especially DR Congo and Uganda, does not become permanently "a supermarket for the products of the West".
"If we have similar associations on both sides of the border, we don't need the Dubai market. We can enjoy our market in the region and it is enough."
The Uganda-DR Congo Business Summit which kicked off Monday, May 30, 2022, will continue for the next 10 days including a leg in Goma.
The summit was organized by Private Sector Foundation in partnership with Equity Bank, Uganda Export Promotions Board, Uganda Manufacturers Association, Trade Mark, Uganda Airlines, Office of the Senior Presidential Advisor on Special Duties, Uganda National Chamber of Commerce and Industry and Federation des Entreprises du Congo (FEC).