A total sum of Ugshs 1.3 billion has been collected following a successful edition of this year's Rotary Cancer Run, according to Stephen Mwanje, the Chairman of Uganda Rotary Cancer Programme. It is estimated that over 27,000 runners took part in the annual run on Sunday morning in Kampala and 33 other major towns across the country.
As early as 5 am Sunday, individuals had started making way into the Kololo Independence grounds where the runners were flagged off for the 21kms, 10kms and 5kms distances. Majority of the runners took on the 5 kilometre distance.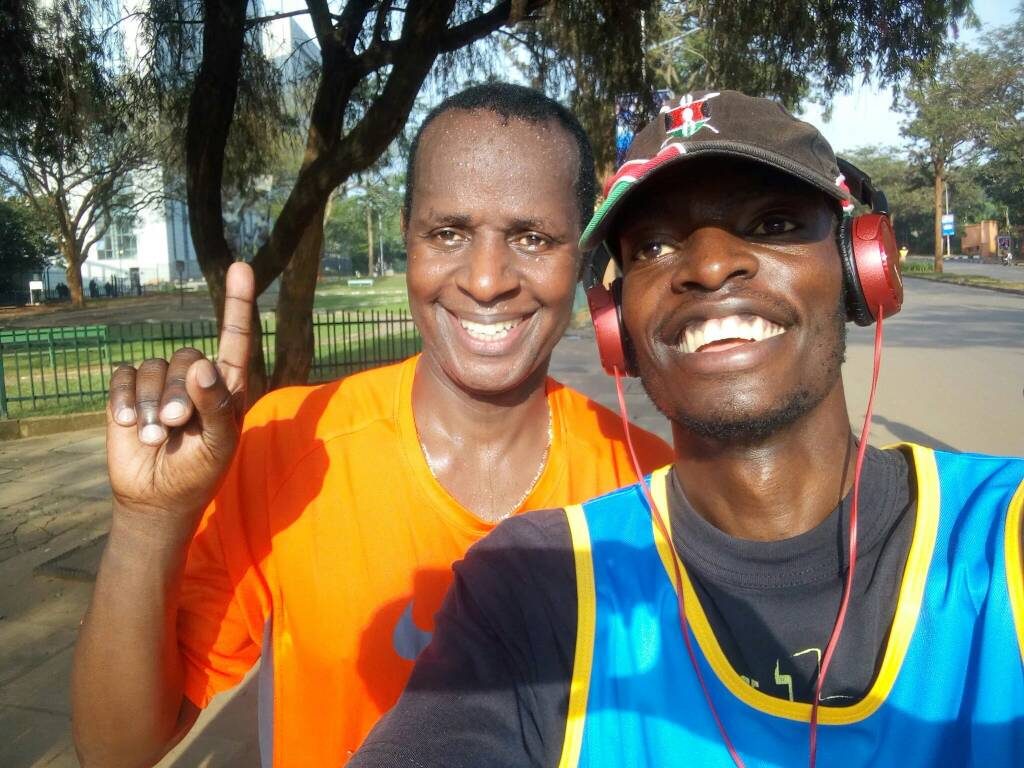 Prior to the set off, participants were taken through vigorous aerobics workout to loosen up before the run.
From this year's run, Rotary intends to raise Ushs 3.6 billion to fund the construction of the bunker at Nsambya Hospital. The bunker upon completion will house a Linear Accelerator, a cancer treatment machine that was purchased using proceeds from last year's Rotary Cancer Run.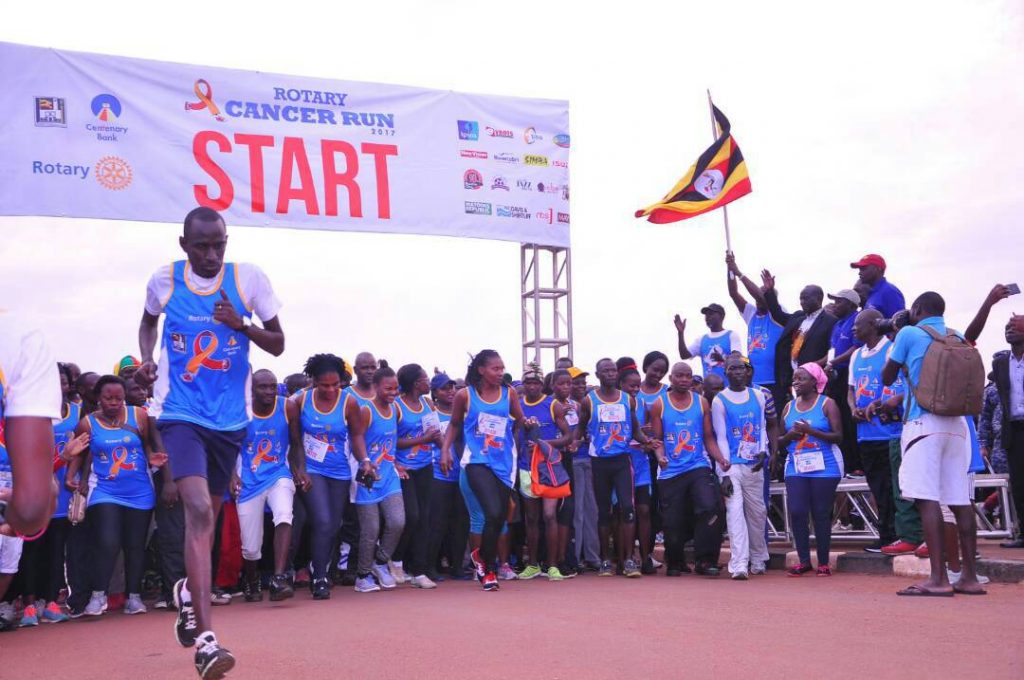 The machine offers a safer alternative where cancerous cells are destroyed without affecting the surrounding tissue. Rotary believes that such a machine will help reduce the high cancer related deaths in Uganda, resulting from the expensive costs that come with seeking treatment abroad.
Constraints in medical infrastructure especially in public health facilities including the national referral hospital Mulago has forced many to fly to Kenya, India and South Africa for treatment. Unfortunately, the majority of Ugandans can't raise the costly treatment funds.
Along with partners like corporate institutions, organizations and other well wishers, Rotary has managed to raise other donations for this year's cancer run. Among them is Centenary Bank which gave Ugshs 150 million to boost the cause while Bank of Uganda committed Ush 10 million.
Meanwhile, each of the 149 members of Parliament contributed a sum of Ugshs 1 million to this year's cancer run bringing the total sum of their contribution to Ugshs 149 million.
Beyond Kampala, Sunday's run also took place in Apac, Gulu, Bushenyi, Kabale, Mbarara, Kasese, Lira, Entebbe, Masaka, Masindi and other districts.
The Rotary Cancer Run which began six years ago has facilitated the construction of a cancer ward in Nsambya hospital and a blood bank in Mengo hospital.
According to figures provided by the Uganda Cancer Institute, on average 1,700 new patients are diagnosed with cancer each year and of these, about 700 (40%) are children.