Azimio La Umoja presidential aspirant Raila Odinga has picked Martha Karua as his running mate.
If elected in August, Martha Karua will be Kenya's First Female Deputy President.
Odinga, one of the frontrunners in this year's presidential election, will be facing Deputy President William Ruto as the main contender.
"After careful consideration I have nominated a woman as my running mate," Odinga told media at Kenyatta International Convention Centre in Nairobi on Monday.
Hon. @MarthaKarua is an exceptional leader with high principles.

Thank you, Martha, for agreeing to walk with me on this journey.

Together #Inawezekana. pic.twitter.com/jlWDuBJuh2

— Raila Odinga (@RailaOdinga) May 16, 2022
She became the youngest woman to be elected to serve the people of Central Kenya, he said while heaping praises on Karua.
"For Moses to accomplish his mission, he needed an effective Joshua by his side. Same to Moses, I need an effective Joshua by my side, a team-player," Odinga pointed out.
"According to our constitution, the office of the Deputy President is meant for the president's workshop."
He said the Deputy President is meant to be a helper to the president, not a problem to the president.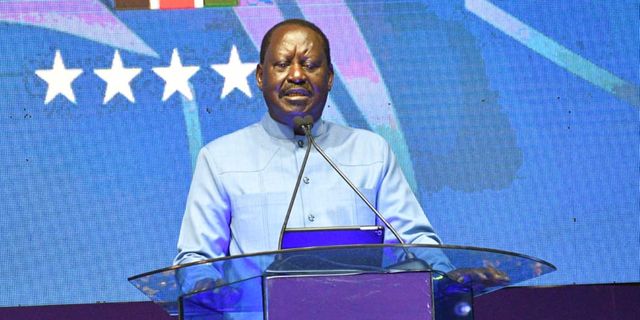 "I am confident we will win the election and realise a new quest for Kenya with 12 new teams to be announced on Wednesday."
In her acceptance speech, Karua thanked the Azimio la Umoja selection panel for their thorough and transparent process in the selection of the running mate.
"I congratulate the other candidates and I'm indebted to them as worthy competitors. Raila Odinga has allocated duties to me and I want to confirm that I'm ready, able, and willing for those duties…I will not let you down," she said.
Martha Karua: Raila Odinga has allocated duties to me and I want to confirm that I'm ready, able, and willing for those duties…I will not let you down #RailasRunningMate pic.twitter.com/9WwwartvZg

— Citizen TV Kenya (@citizentvkenya) May 16, 2022
"I am deeply honored by the decision to nominate me as the deputy president of the coalition. I am aware of the responsibility and this nomination is a collective honor that cannot be left for me alone to savor. It is a personal journey but also a national journey. We are going to do more in the area of social-economic rights. Together, we can finally bring to life the dreams deferred," she said.
Who is Karua?  
Karua, who joined the Azimio team in March this year, is a lawyer by profession, she graduated from the University of Nairobi in 1980 and the Kenya School of Law in 1981.
She worked as a magistrate before leaving to start her law firm and was instrumental in the treason trial of former Subukia MP Koigi Wamwere.
At the risk of being blacklisted by the Kanu regime, she defended several human rights activists.
Karua would later plunge into politics and was elected MP for Gichugu constituency in 1992 and became the Democratic Party's legal affairs secretary in 1993.
She served as minister for Water Resources Management and Development in the late President Mwai Kibaki's administration between 2003 and 2008 before she was appointed minister for Justice, National Cohesion and Constitutional Affairs, where she served until April 6, 2009, when she resigned from the government.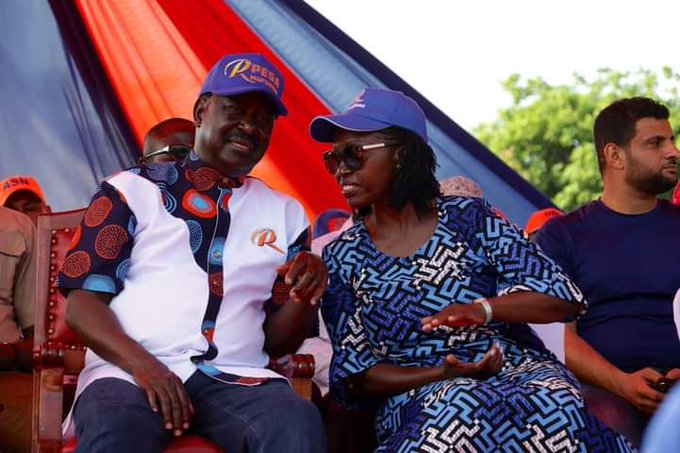 She is celebrated for championing the Water Act 2002, which accelerated the pace of water reforms and improved related services.
She is also known for the fight for democracy, the second liberation and constitutional change.
History is calling us to close the gender gap. As Azimio we have today taken a key step towards that end.#RailasRunningMate #Inawezekana pic.twitter.com/uzoK3BolYQ

— Raila Odinga (@RailaOdinga) May 16, 2022