The President of Uganda and Commander-in-Chief of the Uganda Peoples' Defence Forces, His Excellency Yoweri Kaguta Museveni, on Sunday officiated at the International Labour Day celebrations at Kololo Independence grounds.
The day was marked under the theme; "Mitigating the Impact of COVID 19; Enhancing productive employment for improved livelihoods through the Parish Development Model."
Speaking at the function, President Museveni applauded and thanked the theme developers of the Labour Day celebrations for making the Parish Development Model as the main theme.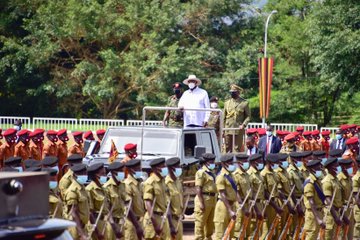 "If you don't die, you will see good things with time," he noted.
He added that under-development was brought about by the differences in opinions with the elites like the politicians, church leaders and cultural leaders who thought that it was in order for a few people to be rich as the majority remained backward.  He named the five elements of the Parish Development Model as: use of land to get out of poverty, food security and income, being calculative and government aid.
In his speech, Museveni also highlighted the tendency of Africans that always want to devour the properties of the deceased.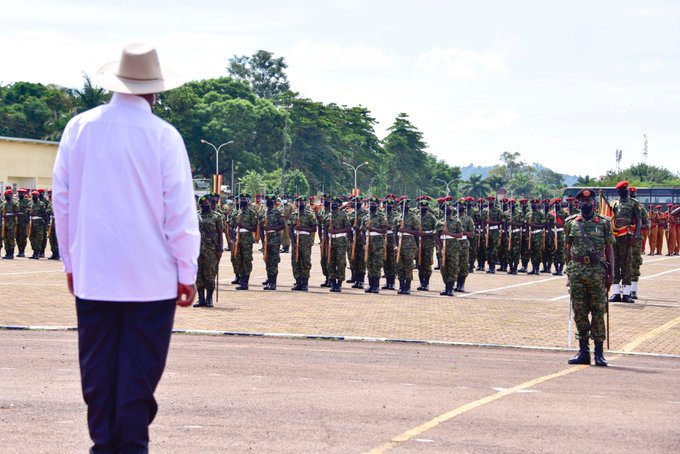 He cautioned Ugandans to wake up and start earning money and leave backward inheritance practices.
In addition, he urged Ugandans to get involved in not only working for the stomach but the pocket as well, encouraging them to practice indigenous farming and getting involved in crop production that make money on a big scale.
President Museveni also launched the master plan for the construction of Mutukula Regional Market.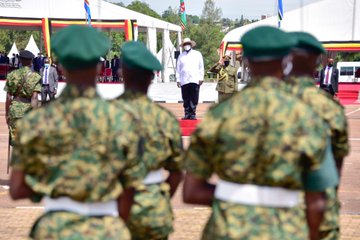 On government initiatives like NAADs, Operations Wealth Creation (OWC), Entandikwa, Prosperity for All and the Parish Development Model.
He said that they are purposely put in place to involve and benefit everybody but unfortunately, it is the elites that eventually end up benefiting from them.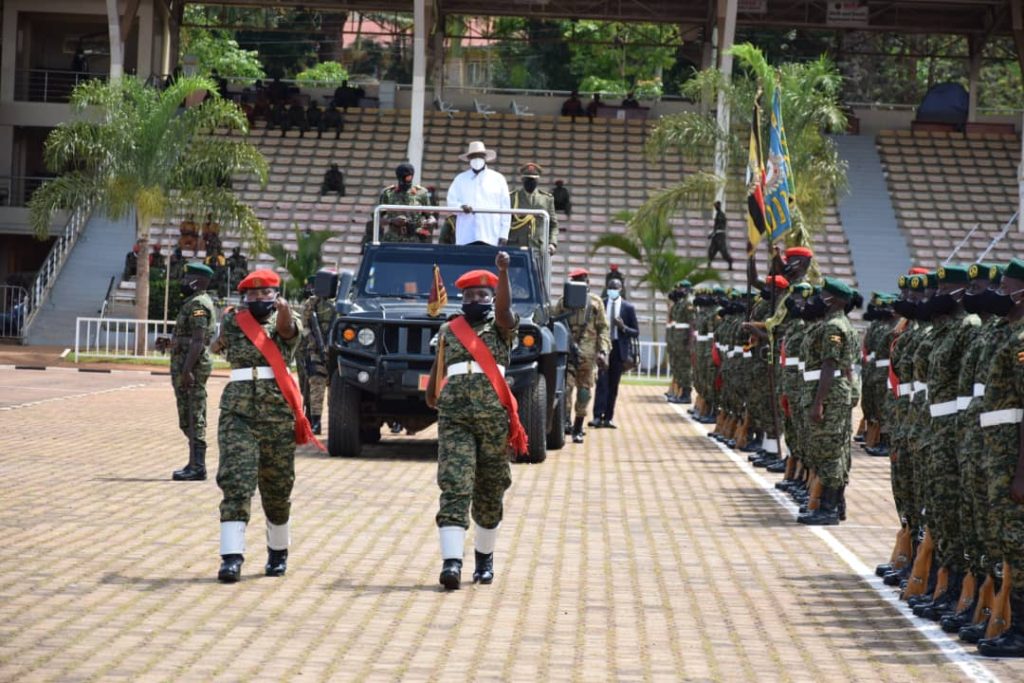 "We want everybody to be involved in getting out of poverty," he emphasized.
He cautioned against Ugandans that show lack of enthusiasm against investors from abroad urging that they should stop the language of indigenous manufacturers against the other and embrace Gross Domestic Product for economic growth.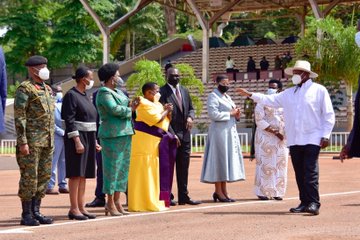 In his concluding remarks, President Museveni congratulated all workers of the world and of Uganda saying that Uganda still needs a workforce of many more numbers, however, for this to work there should be peace in the country.