Former presiential candidate Dr Kizza Besigye has been driven to Naggalama Police Station in Mukono district following his arrest today.
"Besigye and team are being driven by police to unknown destination in the direction of Jinja. Now reached Mukono," his Red Card Front pressure group said on social media.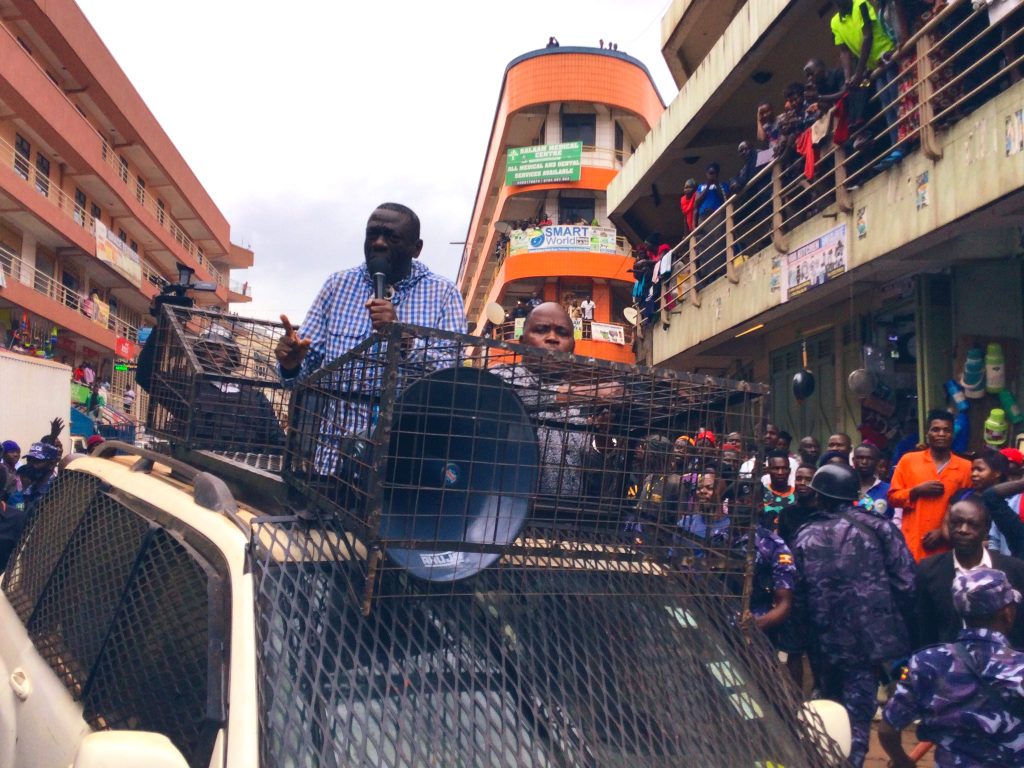 Forum for Democratic Change (FDC) Party which Besigye founded later tweeted confirming the development.
"We have been notified that Dr. Kizza Besigye is at Naggalama Police station. He was intercepted by the police from awakening people in downtown Arua park," FDC said on its official Twitter handle Tuesday afternoon.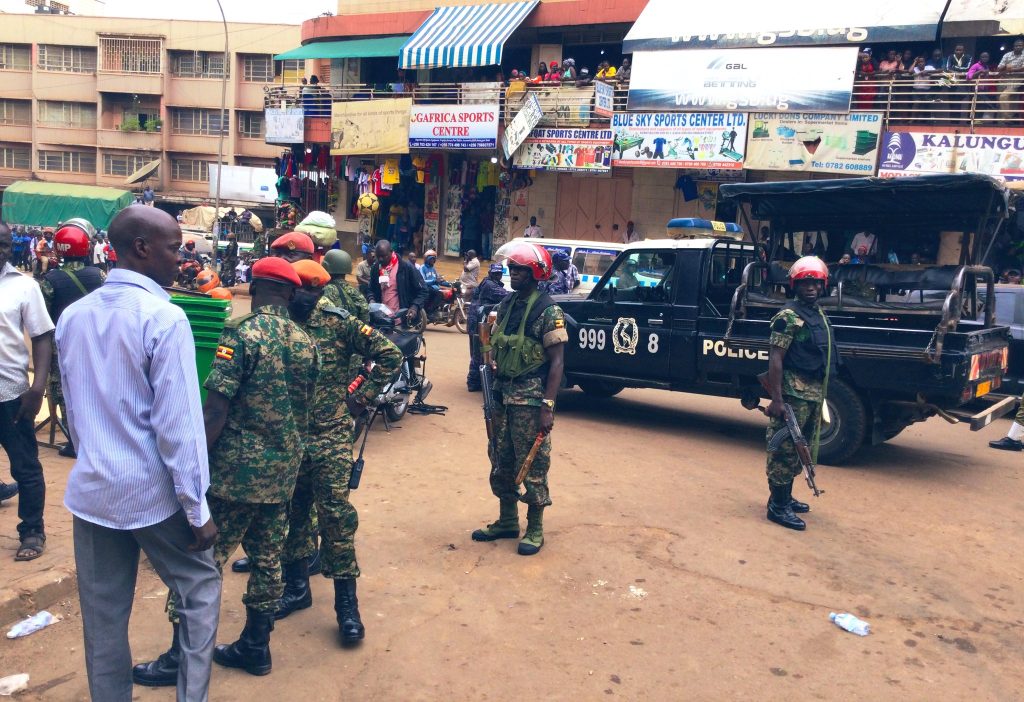 It added: "We continue to condemn this violation of his rights and warn Museveni to stop interfering with his movements."
Shaking the city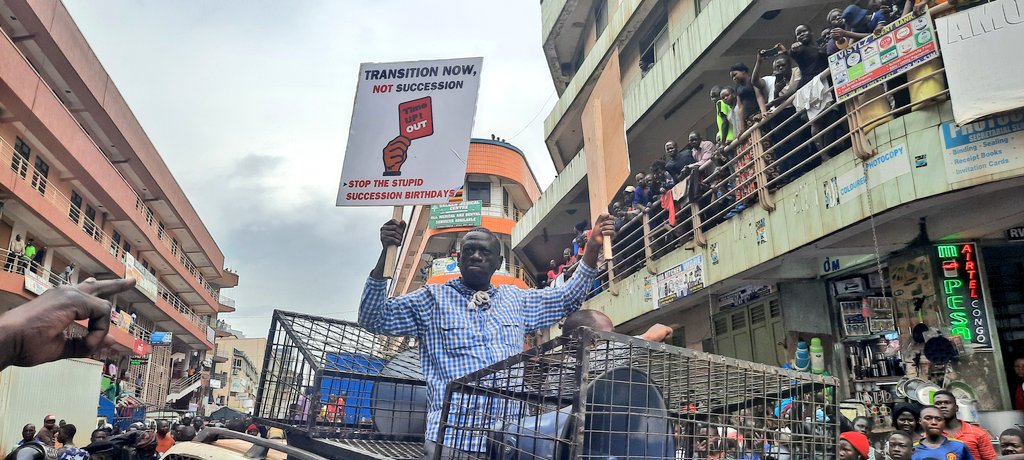 Besigye on Tuesday morning made a surprise visit to the Kampala Business District to reawaken people to respond to sky rocketing prices of essential commodities.
He beat a 24-hour surveillance around his home and compound in Kasangati to appear in Kampala as he intensified the "Wake Up Call" (Muzukuke) campaign.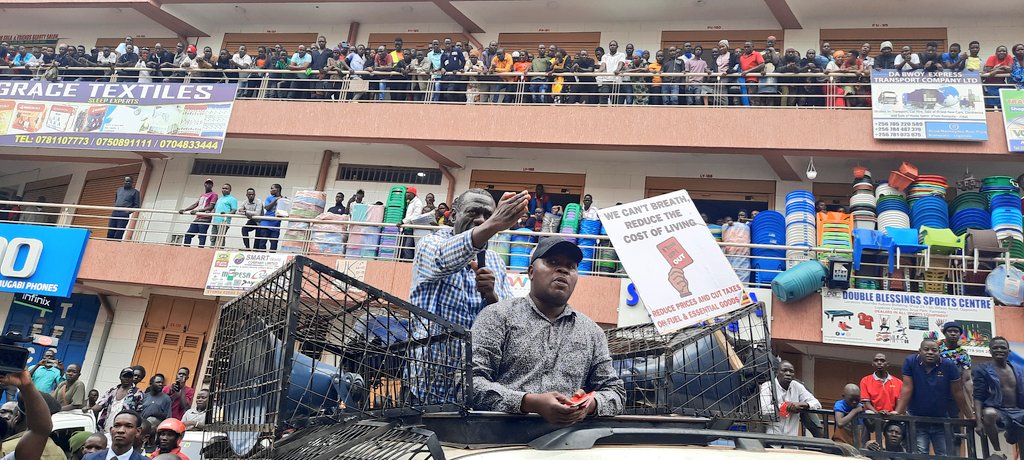 "Wake Up Uganda. Uganda Arise," he called out through loudspeakers attached to his car.
The crowds surged in the streets around Arua Park while others stood out on balconies and verandahs to listen to Besigye.
Accompanied by his pressure group's Vice Chairperson (Buganda) Lubega Samuel Mukaku, Besigye delivered messages of defiance on one hand and hope on the other.
He claimed his struggle was the struggle to "liberate the country". "We want transition now not succession."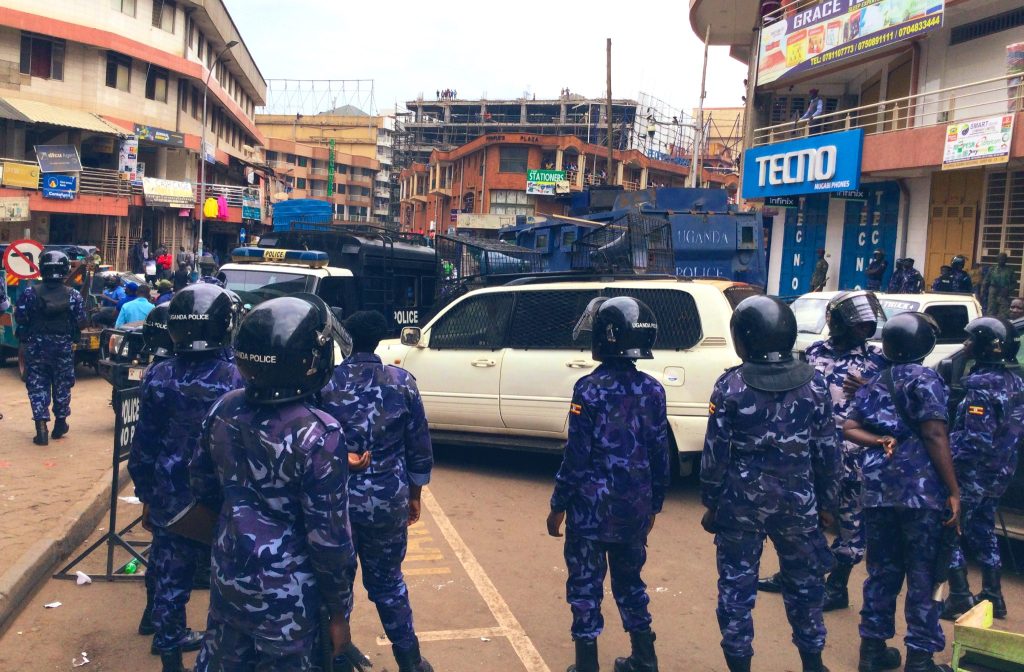 Security forces including regular police and military police quicky deployed downtown Kampala and blocked Besigye's campaign.
They intercepted, arrested him and towed his car dubbed "Liberation War Machine" to Central Police Station (CPS) in Kampala.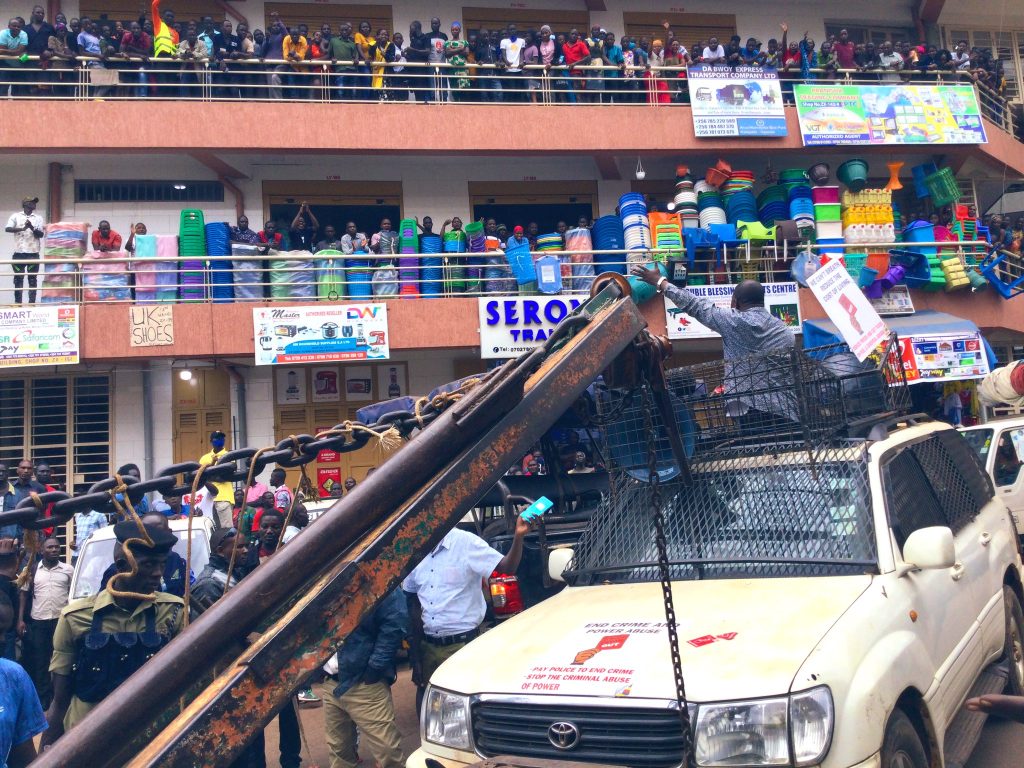 Besigye was later driven to Naggalama Police Station where he is now being held for allegedly inciting violence.