Libyans have, according to the country's credible media sources, taken to celebrations after hearing that Saif-al-Islam, the son of Libya's late leader Muammar al-Gaddafi has registered as a candidate in the country's first direct presidential election slated for next month.
Photos and video circulating on Libyan online news platforms show Saif al-Islam Gaddafi sitting in front of a poster for the upcoming poll, signing electoral papers.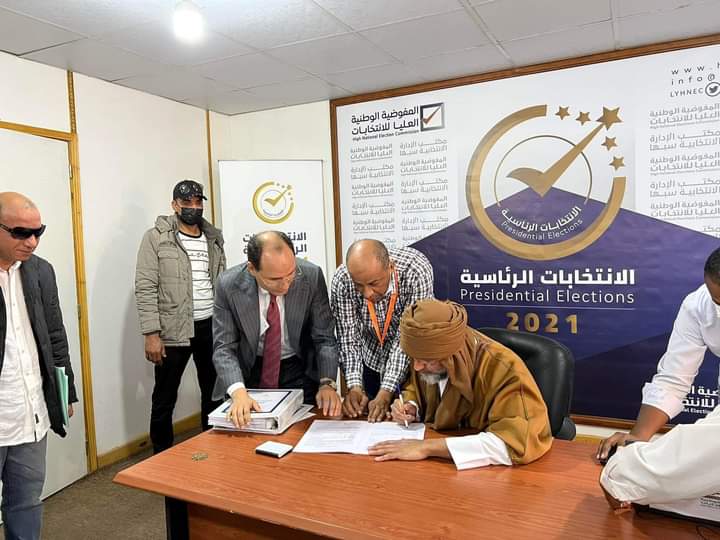 Since the invasion of NATO in 2011, Libya is a shadow of the modern country Col Gaddafi had constructed.
Formerly beautiful Libya's capital Tripoli is a den of crime and the oil-rich country is now home to warlords and criminal cartels, with several Libyans sold into slavery.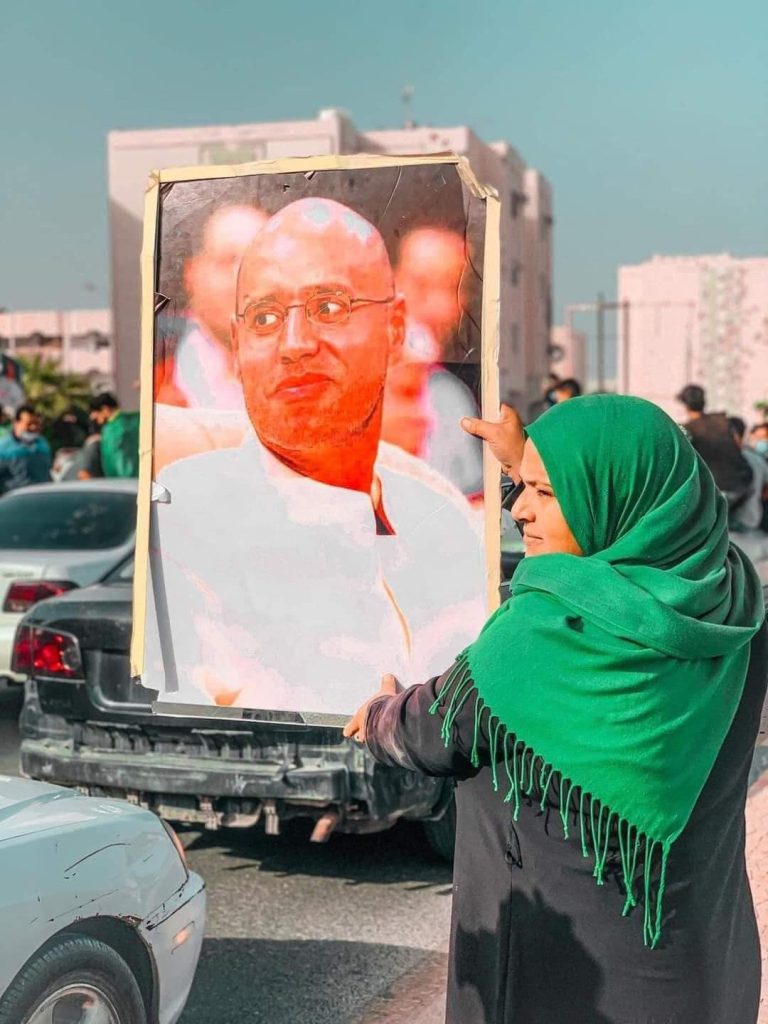 World powers and the UN secretary-general have warned that anyone who tries to obstruct the electio or or falsify the outcome will face sanctions, but Libyans do not have trust in western based international bodies ever since the invasion of their country by NATO allies including the U.S. and France, which led to mayhem that has never ended.
Bearded and wearing traditional Libyan clothing similar to that of his late father, he addressed the camera and cited a verse from the Qur'an that translates as, "judge between us and our people in truth".
"God always prevails in his purpose," he also said, citing another chapter of the Muslim holy book, and adding from another section – "even if the unbelievers hate it".
In the aftermath of Muammar Gaddafi's brutal death, Saif al-Islam Gaddafi was himself captured by a militia.
He was held for six years, receiving a death sentence that was later overturned.
After years of civil war sparked by NATO's invasion, and rival powers operating in the east and west of the country, Libya is currently led by an interim government but remains politically unstable.
Disagreement between Libya's political bodies and opposing factions about the election rules and the schedule have threatened to derail the presidential vote.
Other candidates in the running are the warlord Khalifa Haftar – who previously led an insurgency from his eastern base against the UN-backed government in Tripoli, plus Prime Minister Abdulhamid al-Dbeibah and parliament speaker Aguila Saleh.
More Libyans in several areas of the country took celebrations upon hearing that the son of the late Libyan leader, Col Muammar Gaddafi has joined the presidential race.