The leadership of the opposition in Parliament has held talks with the head of the European Union (EU) in the country over the Uganda's democracy, rule of law, health among others.
The meeting held at Parliament was chaired by the Leader of Opposition in Parliament (LOP), Mathias Mpuuga and the Head of EU Delegation to Uganda H.E. Attilio Pacifici.
The EU delegation also had in attendance, Austria's Ambassador, Dr. Roswitha Kremser, H.E. Veestraeten Rudi from Belgium, H.E. Nicolaj Hejberg Petersen from Denmark, H.E. Mathias Scauer from Denmark, H.E. Maria Hakansson from Sweden, H.E. Kevin Colgan from Ireland, Dr. Janos Terenyi from Hungary and Ms. Anna Merrifield from European Union.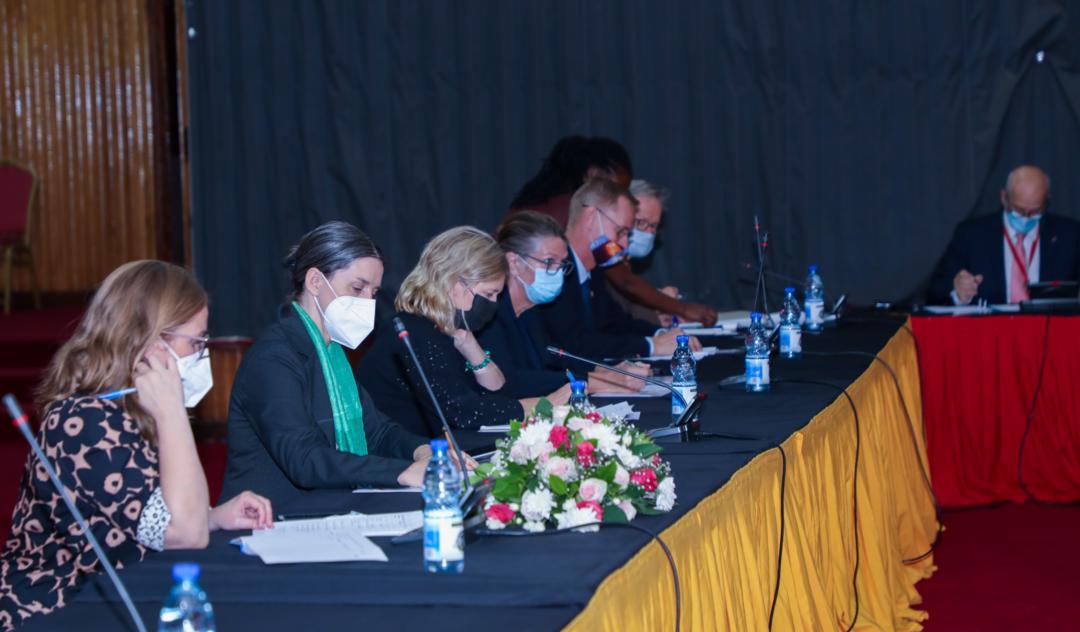 In his opening remarks before a closed session, the LOP appreciated the role played by EU towards vaccination of Ugandans against COVID-19 and the entire fight against the pandemic.
"Your contribution towards the cause of vaccination is welcome and appreciated in the country, efforts for entrenching good governance and rule of law in this country is highly appreciated. Your support to refuge hosting communities, causes of climate change, social economic infrastructure, food security in the country are appreciated," Mpuuga said.
Mpuuga said that EU has offered support towards service delivery in the country which endeavors can't be taken lightly.
"As the opposition, it's our constitutional duty and obligation under the laws of the land to push for improvements in such delivery and accountability and this can't be delegated so we take it seriously. The absence of accountability compromises not just the quality but even the depth and reach f service delivery," Mpuuga said.
Mpuuga noted that as the opposition, they are currently preoccupied with the need to push for Constitutional and Electoral reforms which if once fixed, the country's democracy can be shaped.
"It's not entirely for the absence of legislation but our sense is that some of our laws have gaps. Its our quest in the coming months to try and figure out how best we can bring the ruling party on table to rethink the future of this country away from their desire to rule till eternity they may remain with no body to rule over," Mpuuga said.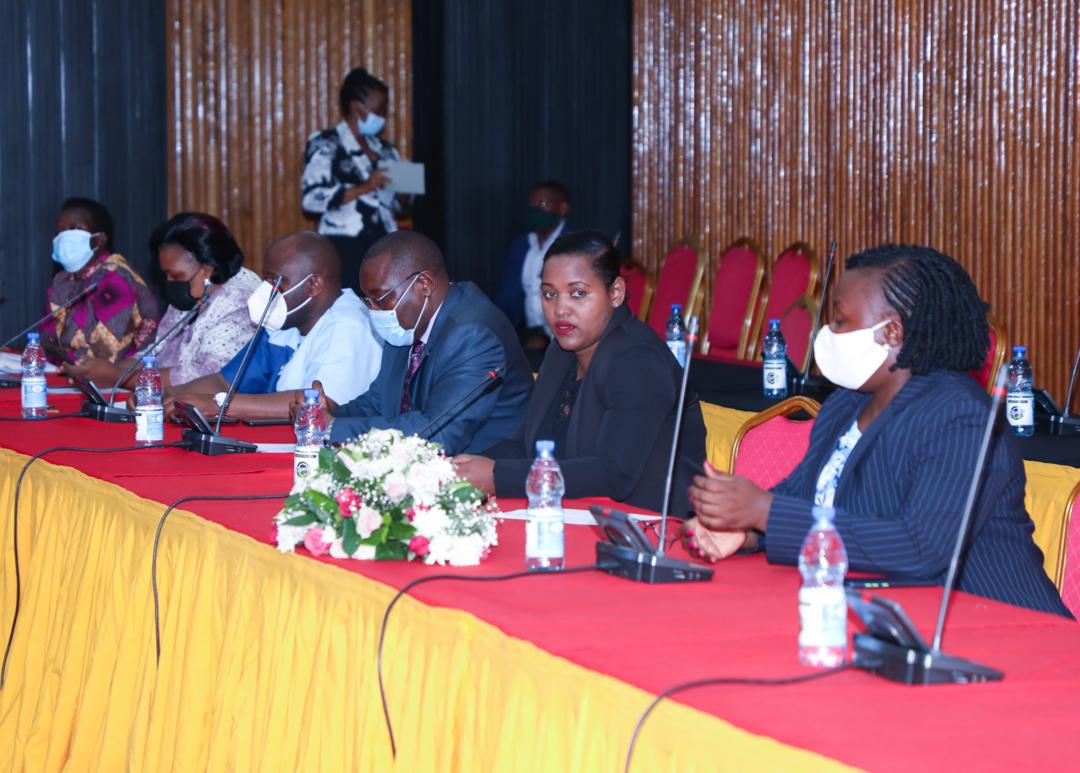 Mpuuga added that the opposition shall as well engage the ruling party to empower the Electoral Commission so that it doesn't remain a paper Tiger and fail to regulate and take care of their responsibilities before during and after elections.
"We believe part of what is compromising service delivery is the way how it is shared with obligations and duties are distributed in the country, we are operating under decentralization but our system is fast crumbling and we believe part of the reason is no entrenched Constitutional obligation that obliges the ruling party to revolve resources to the districts to undertake particular duties," Mpuuga noted.
Mpuuga further highlighted the need to fix the country's education and health sectors which have been put to test by the COVID-19 pandemic.
On his part, H.E. Attalio Pacifici appreciated the opposition for hosting his delegation and promised to have a fruitful discussion.
"We are delighted to have the opportunity to sit together with you to discuss in an open and candid way," Pacifici said.
He added that the EU is not a Development partner as mostly put up by different players but rather a partner on a number of issues.
"You refer to us as Development partners and there is no problem at all, but my encouragement would be to look beyond that. I think we would feel much comfortable if you could look at us as partners. If you look at what is going on the world, EU has relationships with every country though we have some friction in some countries which is normal but we don't do development partnerships with most of them," Pacifici said.
The two groups later engaged in a closed-door meeting that is in the absence of the media.