By Victor Musinguzi
Many leave Uganda to go overseas in a search of greener pastures hoping for a better and lavish future and yes, a few become successful after going through serious hardships and the rest do not get through it successfully.
Sometimes ago, a team of ugandan citizens were selected, trained and recruited in employment working with U.S. military in Iraq and Afghanistan.
We went through painful experiences while working in combat zones like the desert terrain let alone the harsh weather conditions not to mention the impact of combat burn pits and post traumatic stress disorder.
This was not the case upon returning home though-Not only did we have to nurse the physical and mental health problems, the anguish of the financial loss as well.
Initially, we were promised to get paid according to a G.S.12 and G.S.13 which is equivalent to U.S. sixty thousand (U.S. 60,000$) to U.S. eighty thousand (80,000$) respectively.
Unfortunately, we received a minimum of four thousand and eight hundred dollars (4800$) and a maximum of twelve thousand dollars per year.
Upon our return home, we realized our potential and decided to Mobilize ourselves and register an Association, Special Returnees Association Uganda Limited (SRA)
SRA advocates for equitable civil treatment and fair employee rights on behalf of ugandans who have gained employment abroad and are either still abroad or have returned to Uganda.
Apparently, we address a particular group group-a growing list of more than one hundred and seventy thousand people (170,000) that served in military operations with the U.S. Military via subcontractors that even were not adequately compensated and or are not receiving proper medical treatment.
Objectively to address the above, SRA actively seek this identified group, internally known as Uncompensated Security Warrior ("USW"), to create awareness on the issues, calculate their loss, and effectuate a strategy to remedy their losses and provide medical treatment to those owed treatment.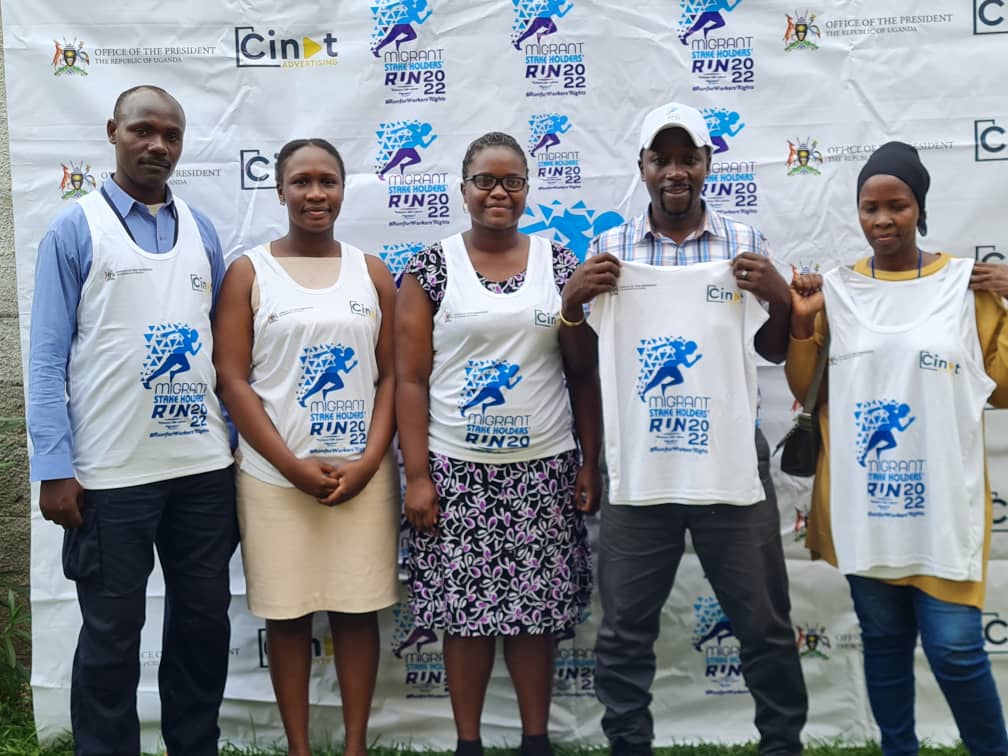 Basically, there are three issues (3) affecting ugandans that served on U.S. military operations from September 2005 to date;
a). Not paid according to the agreed initial terms of employment.
b). Coerced to sign subsequent employment agreements with less favorable conditions.
c). Have not received proper or continuous medical care for physical or mental damages.
We formed Special Returnees Association Uganda Limited in order to secure the future of migrant workers by providing network services for employment, job creation and human rights advocacy.
SRA is on board as one of the sponsors for the migrant stakeholders run as an exhibitor. We believe that the run is targeted at people like us and it will create a platform for our voices to be heard.
We therefore call upon all Returnees out there to come to the run and register so that we can jointly fight for what is rightly ours.
The migrant stakeholders run was launched on the 25th August 2022 with the aim of officially unveiling the migrant stakeholders run and the key partners in the labour internalization sector.
The run is currently organized by the Office of the President in partnership with Cinat advertising and is aimed at creating awareness about the plight of Ugandan citizens working abroad by high lighting different success stories of different stakeholders in the field and is part of the follow-up action points of the level symposium on labour internalization that was hosted in may in which a loophole was observed in handling the deported migrant workers.
The author is the chairperson of Special Returnees Association Uganda Limited, Victor Musinguzi Bagowabo.