President Yoweri Museveni has toured key transport and energy infrastructure in Equatorial Guinea among them, the port of Malabo and the oil gas complex. Museveni who is in Equatorial Guinea for a four-day state visit, was Saturday conducted on a tour of Malabo port's passenger and cargo ships' operations by his host, President Obiang Nguema Mbasogo.
Part of the President?s delegation was Uganda?s Energy Minister Irene Muloni and the newly appointed Permanent Secretary in the Ministry Robert Kasande.
Museveni's next tour was the Punta Europa project, a production plant for liquefied natural gas and thermal electricity generation.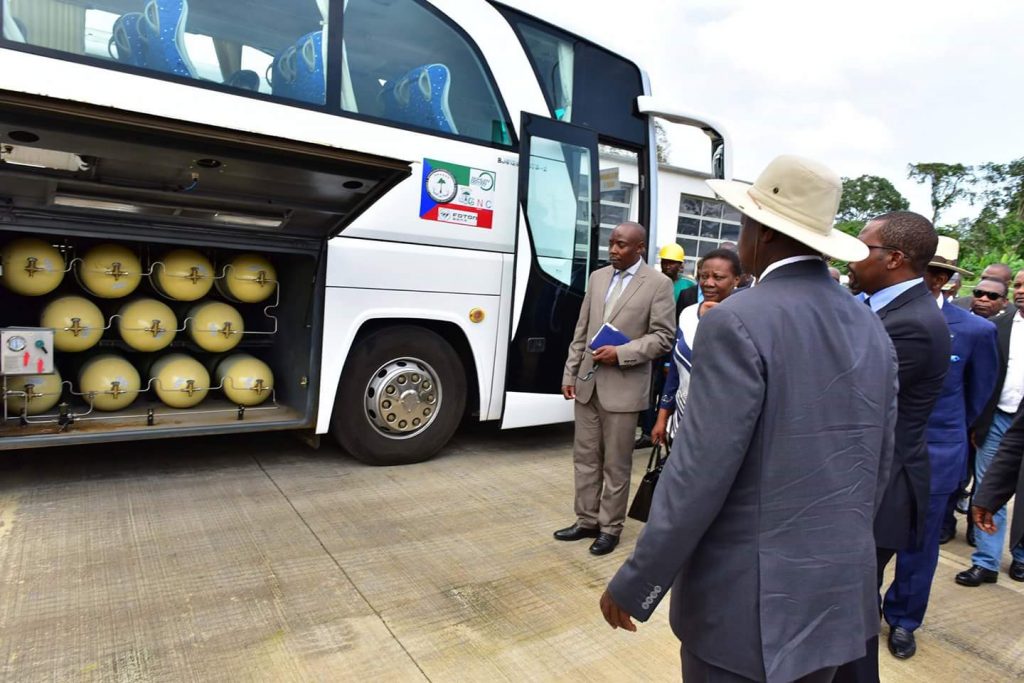 The first stop at this project was at the compressor gas manufacturing plant where he and President Nguema were taken through the operations of the plant that is making gas compressors. The compressors will soon be used to power public service buses, discarding the use of diesel engines.
With the project piloting already a success, the initiative, which will be launched soon, will see the buses reduce their fuel intake by 50%.
Museveni then proceeded to the Atlantic Methanol Production Company whose production capacity is one million tonnes a year and is exported to Europe and U.S.A. The project which is run under public private partnership employs 400 people, majority of them of them locals and generates its own thermal electricity that powers the machines and runs other operations.
The gas is transported from the off shore wells by pipelines covering a distance of 45 kilometers. The Liquefied Natural Gas is frozen to a temperature of -600' Celsius before it is transported for export.
All the waste from the production line is processed and treated before being pushed back into the sea. The giant project operates its internal fire station that is designed to address fire hazards.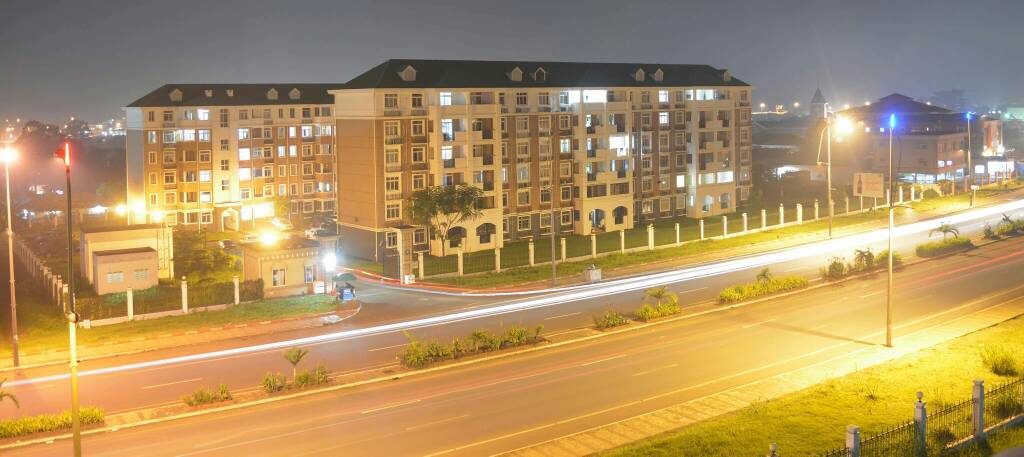 President Museveni concluded his tour of the Equatorial Guinea capital by visiting the lush Malabo National Leisure Park. Shortly after, in company of his host President Obiang, he left for Bata City on the mainland where he will tour the main maritime walkway and sea port before heading to another city of Djibloho.
In Djibloho, President Museveni is expected to visit the Afro-American University, look at the city's social housing scheme and also tour the High Institute of Telecommunications and New Technologies.
On Friday evening, shortly after President Museveni's arrival, he was hosted to a state dinner, where President Obiang bestowed on him the Great Collar of Independence Award, the highest honour Equatorial Guinea can give a guest.
President Museveni, who said he was humbled by the unexpected award, was recognized by the people of Equatorial Guinea for his outstanding contribution to the African cause.
President Museveni's visit to Equatorial Guinea comes four months after Mr Obiang visited Uganda, and the two countries signed bilateral agreements to cover the fields of cultural, technological and foreign affairs cooperation.