President Yoweri Museveni has pledged that government is going to turn St. Janani Luwum Memorial grounds into a national pilgrimage site. The centre is located at Wii Gweng village in Mucwini sub-county, Kitgum district.
"We are going to develop this site as we did to Namugongo for the Catholics and the Anglicans. We shall do it," President Museveni said.
H.E. the President made the revelation Thursday during the commemoration of St. Janani Luwum Day at Mucwini Primary School playground in Kitgum District.
This year's celebrations ran under the theme: "United for Service and Growth."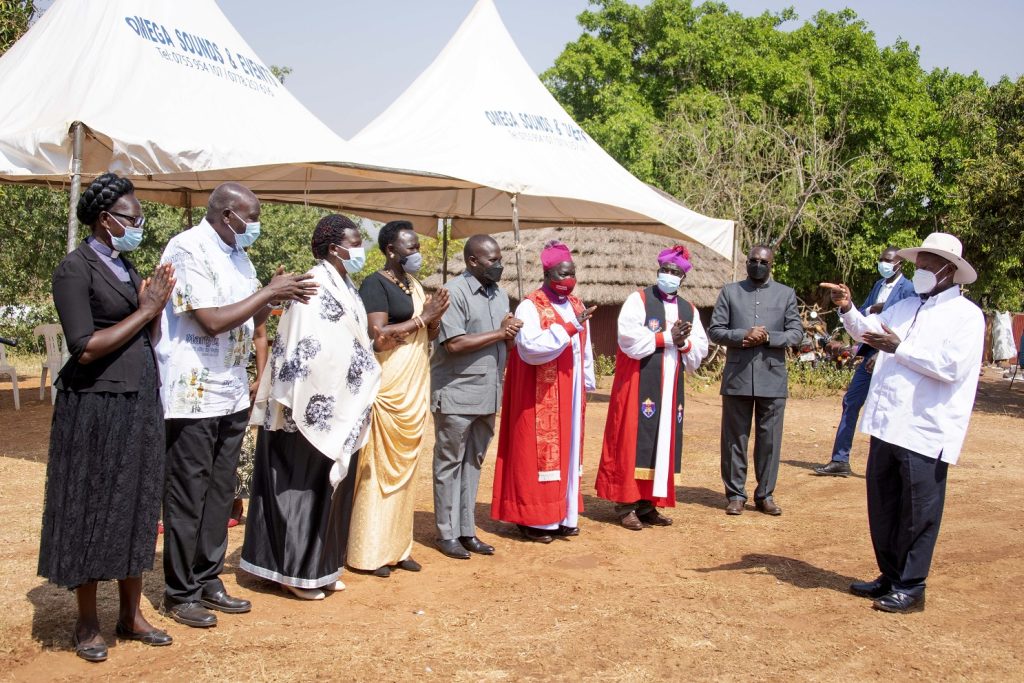 Gen. Museveni also pledged to clear the debt of the Church House, a commercial building owned by the Church of Uganda in Kampala City.
According to the Archbishop Church of Uganda, His Grace Stephen Kazimba Mugalu, they have been paying a debt of Shs60bn and now remain with a balance of Shs16bn.
"The debt for Church House, I thought it had been solved but if it has not been cleared I will talk to the Ministry of Finance and we see how we can go about it," he said. "On Canon Lawrence School where Archbishop Luwum studied from we are also going to rehabilitate it. I will tell my people to discuss with the concerned parties."
The President also revealed that he was happy that with the help of his colleagues, he was able to avenge the death of Archbishop Janani Luwum and other good Ugandans who were killed for no good reason.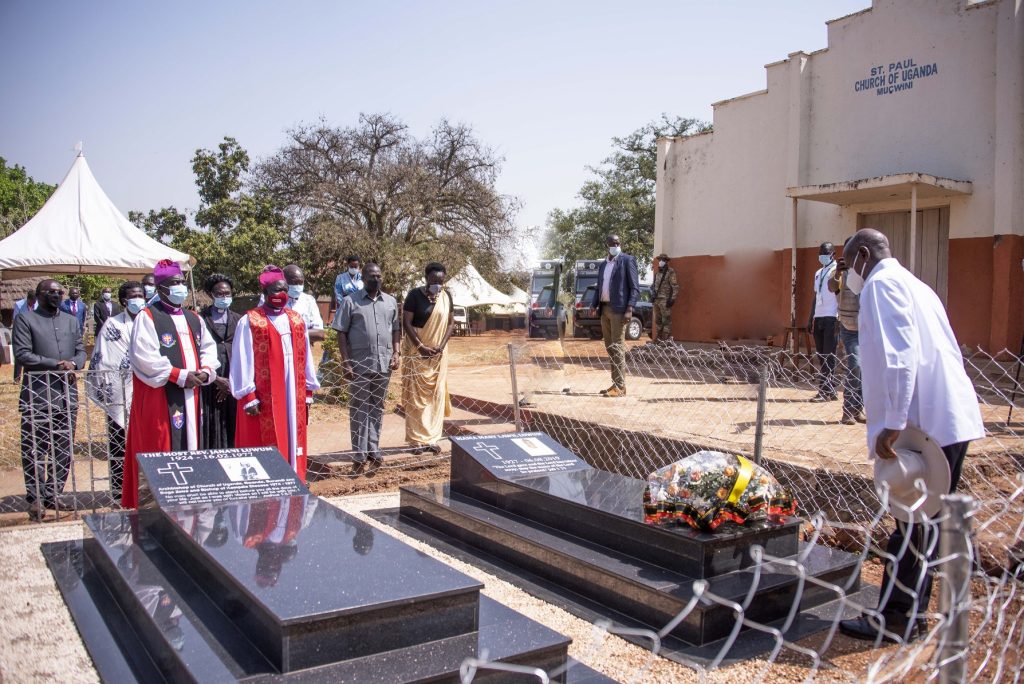 "These people thought that if you kill others you succeed. Even the conflicts between the Kabaka and Obote were all unnecessary. I was there in DP. This was really very unfortunate and a lesson to Uganda and to Africa. These mistakes were unnecessary. I feel so sad that these people died unnecessarily. We are talking about Janani Luwum but there are also many other prominent people who died for no good reason," he expounded.
"But at the same time, I feel happy because we avenged the death of these people who died for no good reason. I'm so happy I was part of the group. God supported us and we defeated all those killers that is why we are here remembering, and I would like to salute all the people who contributed to the fight. It's good that we are celebrating and remembering Janani Luwum."
On his part, Archbishop Kazimba Mugalu lauded the government through the able leadership of President Museveni for always extending annual support towards the celebrations of St. Janani Luwum Day.
"Archbishop Luwum died because of his Biblical values, advocacy for social justice and other things. We are grateful to the government of Uganda for recognising this man and what he did for Uganda and for making this day a public holiday," Archbishop Kazimba said.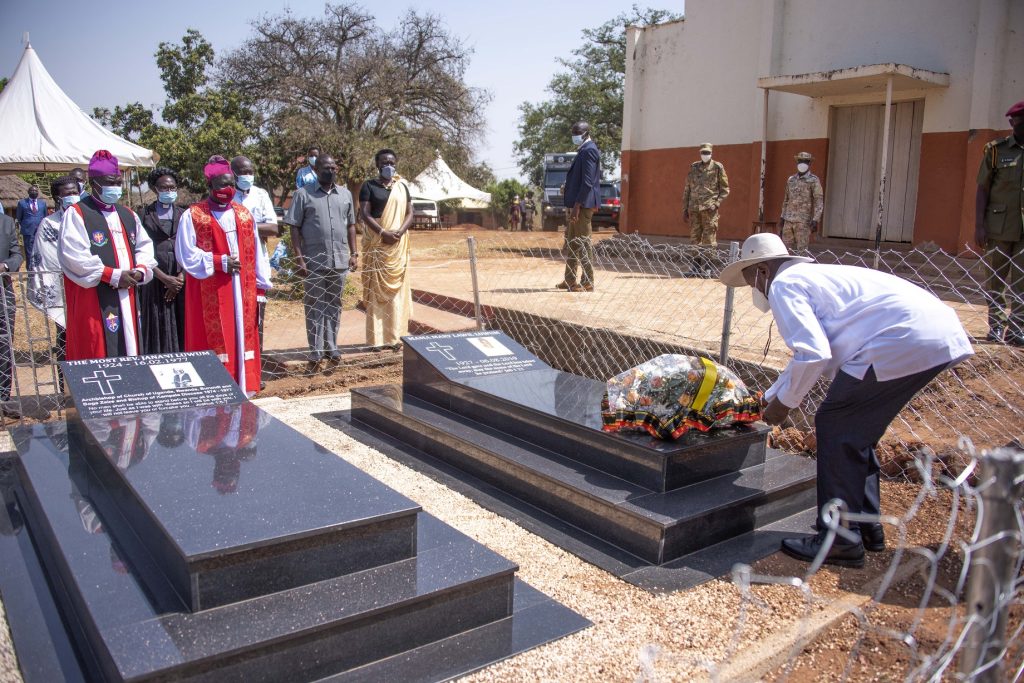 "Again for the legacy of this man, we appreciate him by building an income-generating facility in Kampala, Janani Luwum Church House,  Your Excellency we thank you for the support."
The Archbishop also requested President Museveni to join hands with the Church of Uganda to ensure that homosexuality is lawfully dealt with.
"We appeal that the Anti-Homosexuality bill is signed again. Janani Luwum was bold, we want you to be bold like him and fight all the vices attacking our nation," he said.
The Minister of State for Ethics and Integrity, Hon. Akello Rose revealed that the master plan to develop Archbishop Janani Luwum's burial site into an international pilgrimage centre is already in place, awaiting funding from the government.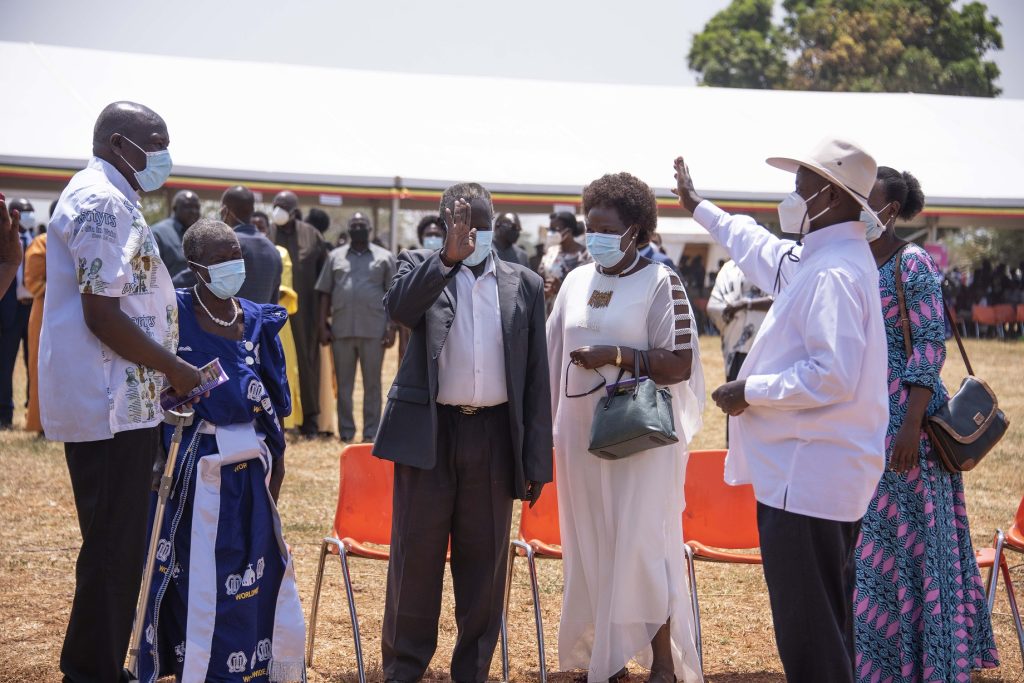 "The target was to have the site ready by 2027," she asserted.
Janani Luwum (c. 1922 – 17 February 1977) was the Archbishop of the Church of Uganda from 1974 to 1977 and one of the most influential leaders of the modern church in Africa.
He was arrested in February 1977 and died shortly after. Although the official account describes a car crash, it is generally accepted that he was murdered on the orders of then-President Idi Amin.
The event was attended by the Chief Justice of Uganda, His Lordship Alfonse Owiny-Dollo, Ministers, Members of Parliament, and religious leaders among other officials.