President Yoweri Museveni has Tuesday held talks with a Kenyan delegation led by Cabinet Secretary for Industrialization, Trade, and Enterprise Development Betty Maina on the trade relations between the two neighbouring countries.
The meeting which took place at State House Entebbe, discussed among other issues, the recent ban on some Ugandan exports to Kenya including maize.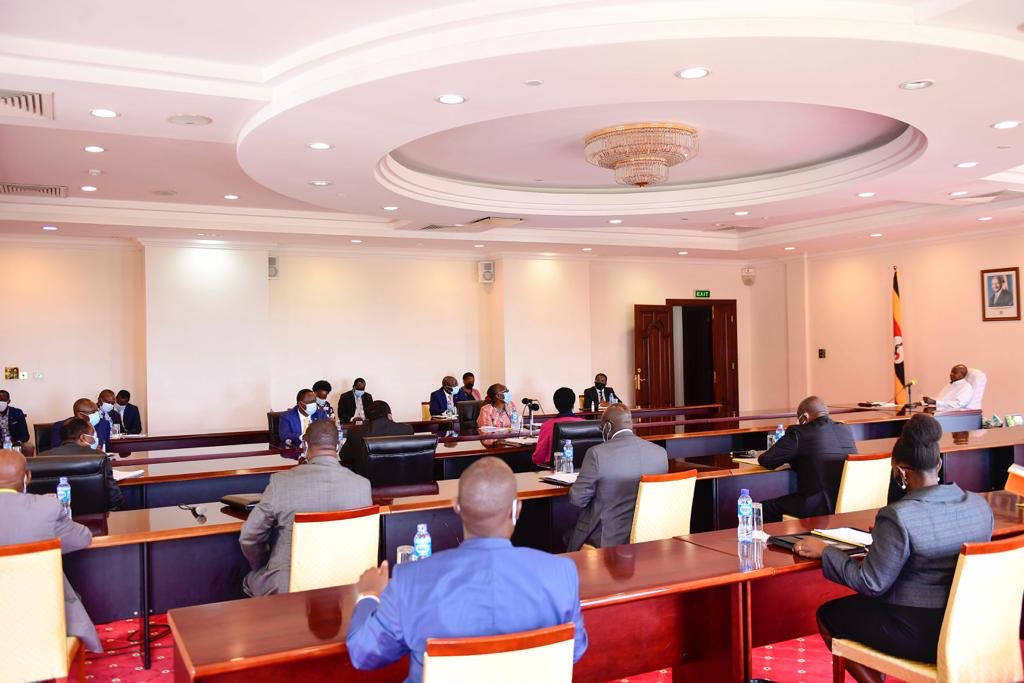 In March, Kenya stopped the importation of maize from Uganda after the Agriculture and Food Authority (AFA) under the Ministry of Agriculture, Livestock, Fisheries and Cooperatives, undertook a study on the grains which allegedly revealed they contained high levels of mycotoxins beyond safety levels.
But days later, authorities said they had lifted the ban citing strict terms that the exporters and importers needed to adhere to, in a bid to curb shipping in of contaminated crops. The terms included requiring all stakeholders dealing in maize imports to be registered, the consignments entering Kenya must be accompanied with a certificate of conformity on aflatoxin levels and that traders have to issue details of their warehouses.
Despite the said lifting of the ban which many traders claimed was for purposes of diplomacy, the traders still couldn't export their products. They alleged that the Kenyan government was only using the excuse of aflatoxins to prevent entry of Ugandan maize into their market as it has done in the past.
Kenya has in the past imposed non-tariff restrictions on other Ugandan commodities such as milk, eggs, and sugarcane.
"Competition has been generated by the fact that we are trading in a common market, however, the ultimate logic of EAC integration is that one who is more efficient should be allowed to sell. We should eliminate irregularities with strategic analysis, not endless fights," President Museveni wrote on twitter after the meeting on Tuesday.
In March, many Ugandans including members of parliament called for retaliation to Kenya's ban, but President Yoweri Museveni rejected the idea on grounds that Ugandans and other citizens in the region needed to focus on the larger picture of integration.
The President said the situation requires to be resolved with patience, focus, and negotiations rather than excitement by a section of politicians whom he said "want to be seen talking on television even when they are speaking nothing."
He added that although integration might not be the solution to the challenge of banned commodities, the problem will never arise if integration succeeds.
After yesterday's meeting, Museveni expressed pleasure over the two parties reaching a conclusion on the way forward.
"I am happy to note that the meetings reached a clear conclusion regarding the next course of action for both countries," noted the President.
On her part, the head of the Kenyan delegation, CS Betty Maina heaped praise on President Museveni "for very positive talks and commitment to address trade challenges between Kenya and Uganda."
During the same meeting, the Kenyan delegation also delivered a special message to President Museveni from his Kenyan counterpart, Uhuru Kenyatta.