President Museveni has revealed that his son Lt Gen Muhoozi Kainerugaba and Rwanda President Paul Kagame are old friends.
Museveni made the revelation Sunday night while hosting Kagame for a dinner in honour of Lt Gen Muhoozi at State House, Entebbe.
"I want to thank H.E Kagame for responding positively to Lt Gen Muhoozi's invitation and coming to pay a visit to Uganda after years of not coming here," Museveni said.
Museveni used the opportunity to thank First Lady Maama Janet Museveni who looked after Muhoozi and his siblings right all through these situations and in exile.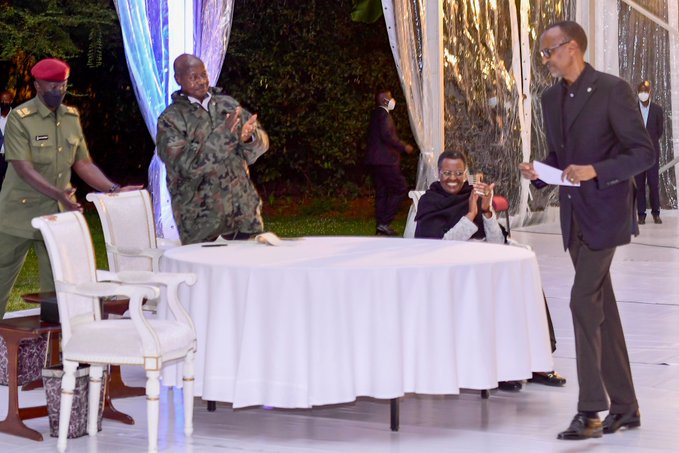 "Lt Gen Muhoozi was a gift to us in our young days of struggle. He was born on 24th April 1974 at Kurasini, Dar es Salam, Mama Janet was driven to the hospital by a Dutch Lady. The following day, I rang Samora Machel to inform him of the news. He was the earliest Kadogo of the Resistance (only second to Julius Kategaya who took another path)."
Museveni and Janet also thanked Kagame for gracing Muhoozi's 48th birthday dinner.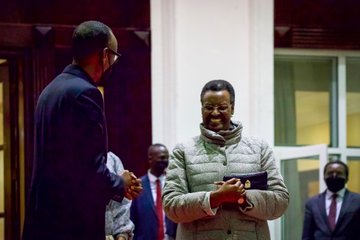 "I would like to thank H.E. Paul Kagame, we are happy that you responded to Lt Gen Muhoozi's invitation and came."
Museveni said President Kagame and Muhoozi have a long history together. "They are old friends."
Speaking about Lt Gen Muhoozi at the dinner, President Kagame said "Great Generals are not those who win the war, the greatest Generals are those that win the peace".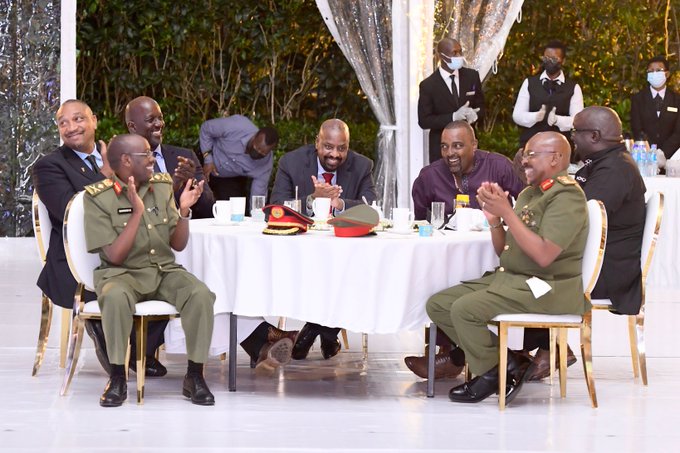 "I am happy that you linked our two countries," Kagame noted.
Muhoozi is credited for restoring good relations between Uganda and Rwanda which saw Rwanda reopen the Katuna/Gatuna border this year.
The dinner was attended by eminent leaders of the Government of Uganda, distinguished guests in their respective capacities, family, friends and relatives.