They vie with each other for dominance, grooming is central to their social status and they're constantly side-eyeing each other. No, it's not the cast of a reality show — but then again, it's not that, either.
Enter the hierarchical world of Chimp Empire, the docuseries directed by Academy Award winner James Reed (My Octopus Teacher) and narrated by fellow Oscar winner Mahershala Ali (Moonlight). The filmmakers embedded their cameras in the rainforest landscape and amid the ruthless politicking of the Ngogo community in Uganda's Kibale National Park. The Ngogo is the largest known group of chimpanzees in the world, with more than 120 individuals in a single society. Once harmonious, they have split into two hostile subsets, known by scientists and researchers as the Central and Western factions. And from there, the intrigue only begins.
You may have trouble distinguishing each and every chimp featured throughout Chimp Empire's four episodes, so we've assembled this handy guide to the show's intricate social network: each chimp's name (given to them by researchers and Ugandan field guides), age, kin, social standing (assigned in the series to certain Central chimps), unique physical features, attitude, personality and motivation — which can be just as sinister as that of any other reality TV villain who didn't come here to make friends. Unlike their human counterparts, though, the Ngogo chimps only show their asses in a literal sense.
Central Ngogo chimpanzees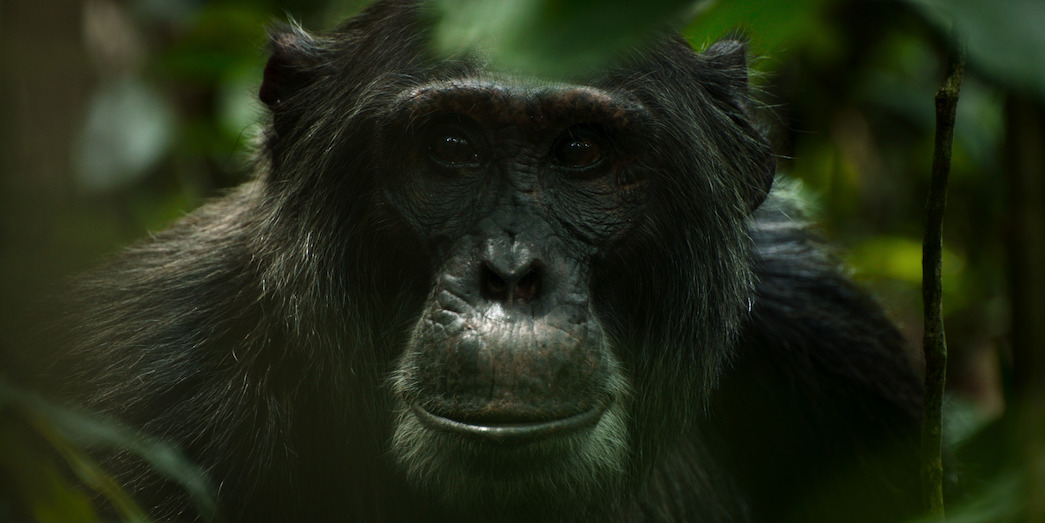 Jackson
AGE: 31
POWER RANKING: 1
Jackson is big (though not as big as his protector, Miles) with very dark colouring and eyes that are almost black. A white patch covers his lower back. He moves quickly, with purpose and swings his arms wide. When he enters the proverbial room, other Central chimps hoot and holler in acknowledgement. Jackson has to be fast and strong because as the alpha male of the Central community, he's targeted by rival Western chimps. He used to be one of theirs until he split off to form his own clan. The animosity between Jackson and the Westerners is palpable.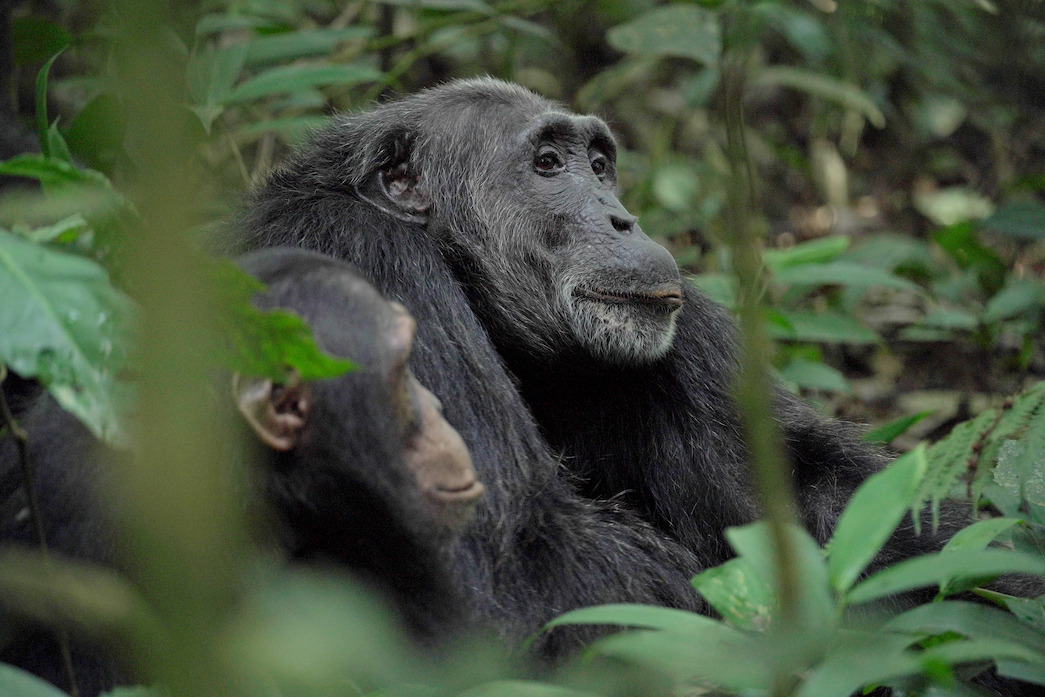 Miles
AGE: 41
POWER RANKING: 2
Miles is the Central's enforcer. He's heavy, in every sense of the word: You can spot him by his ample body mass (the largest ever recorded in the Ngogo community) and stern expression, brown eyes, dark colouring, with rust-coloured streaks around his arms. He's Jackson's right-hand chimp, and rules with serene silence, like the guy at the end of the bar who's so cool he never utters a single word. He's up there in years (chimps can live to over 60), but it's best not to test him.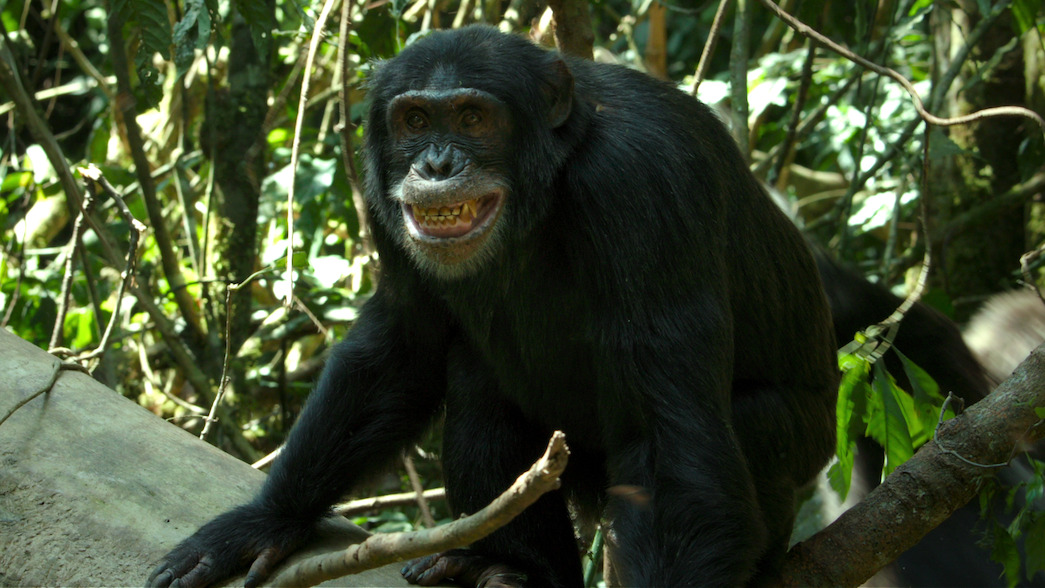 Abrams
AGE: 21
POWER RANKING: 3
Though not the largest, Abrams is a high-ranking male in the Central group, with hopes of securing alpha status. Unfortunately, his ambition may be getting to his head. He doesn't miss a chance to show off his power, including in a cocky rain dance. He has striking caramel-coloured eyes, with a tan, almost pinkish complexion on his face and dark spots above his upper lip.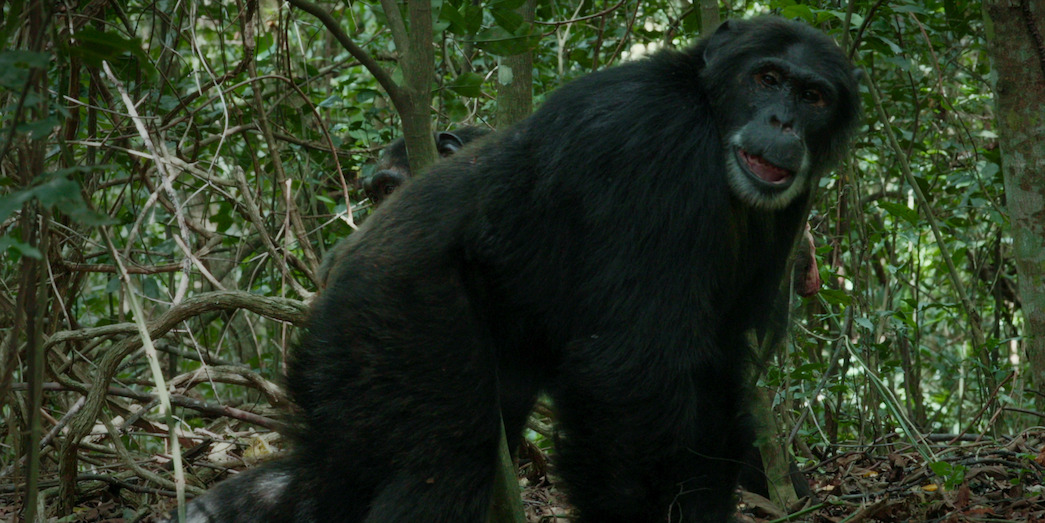 Peterson
AGE: 26
POWER RANKING: 4
Peterson throws himself into patrolling duties and any potential combat with the Westerners and is marked with a noticeable pink spot under his right eye. He's also fond of hangouts with Christine, a key female chimp in the group.
Bartoli
AGE: 38
Bartoli is small for her age, with a sinewy, elongated body, but she has an easy rapport with Jackson. She's Herzog's mother.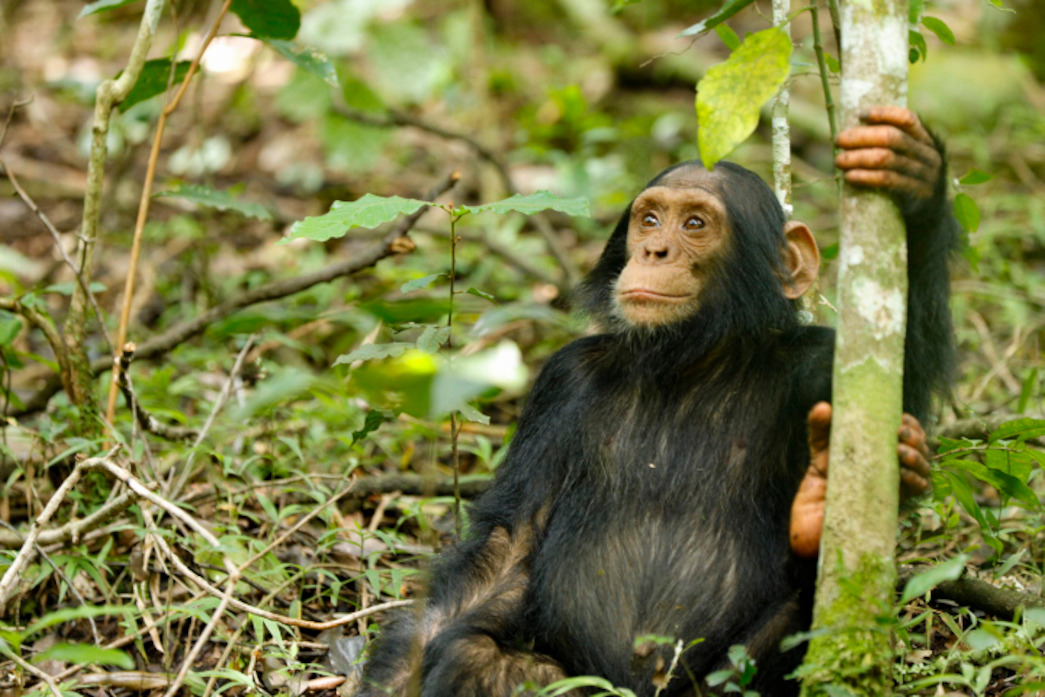 Herzog
AGE: 6
The son of Bartoli (and no relation to legendary filmmaker Werner Herzog), Herzog is energetic and protective of his mom, never far from her side.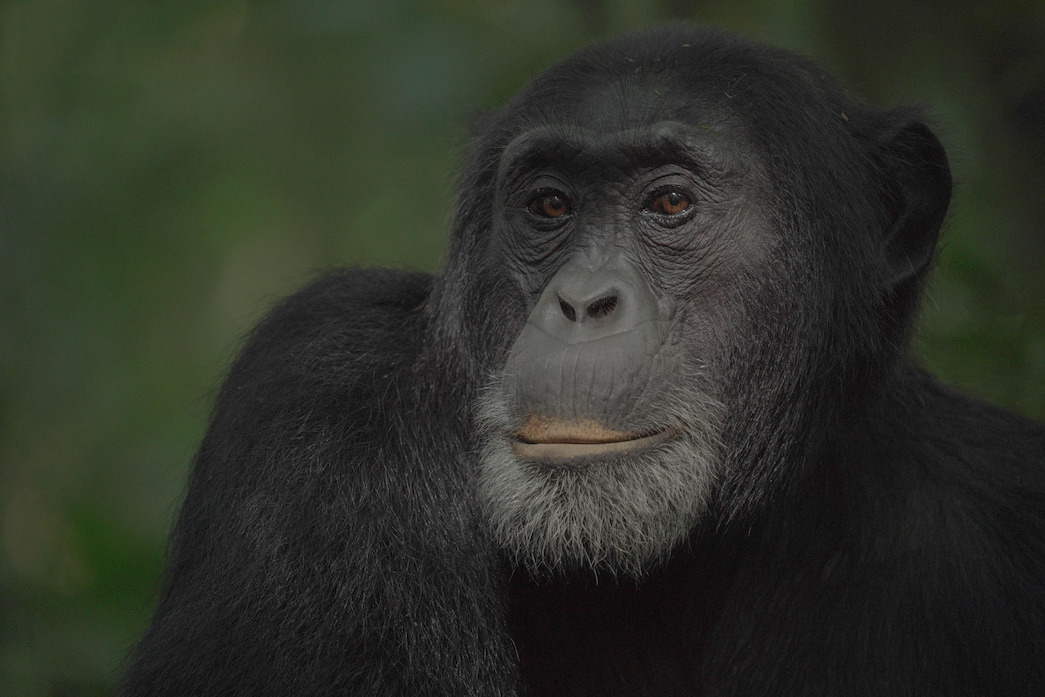 Wilson
AGE: 21
POWER RANKING: 8
Rambunctious, beady-eyed Wilson is always looking out for opportunities. Though not quite in the inner sanctum yet, he could become the new Miles to his friend (and alpha hopeful) Abrams, if he plays his cards right.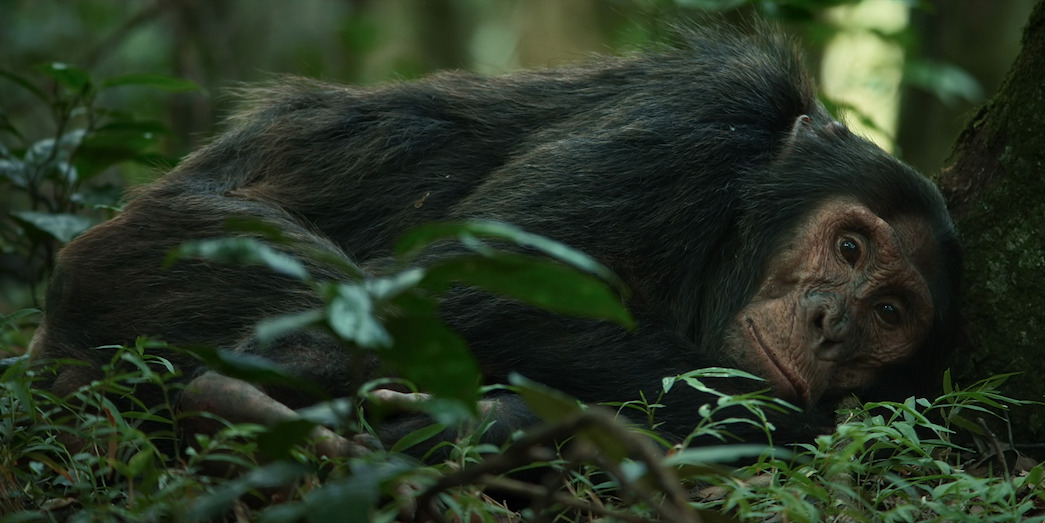 Gus
AGE: 14
Gus is an awkward teenager who can be identified by his lighter brown face and a round bald spot just above his forehead. He doesn't have any social status to speak of, and could really use a friend. While he's eager to groom higher-ranking chimps, he has trouble getting anyone to return the favour —  which is dangerous for his health, as well as heartbreaking to watch.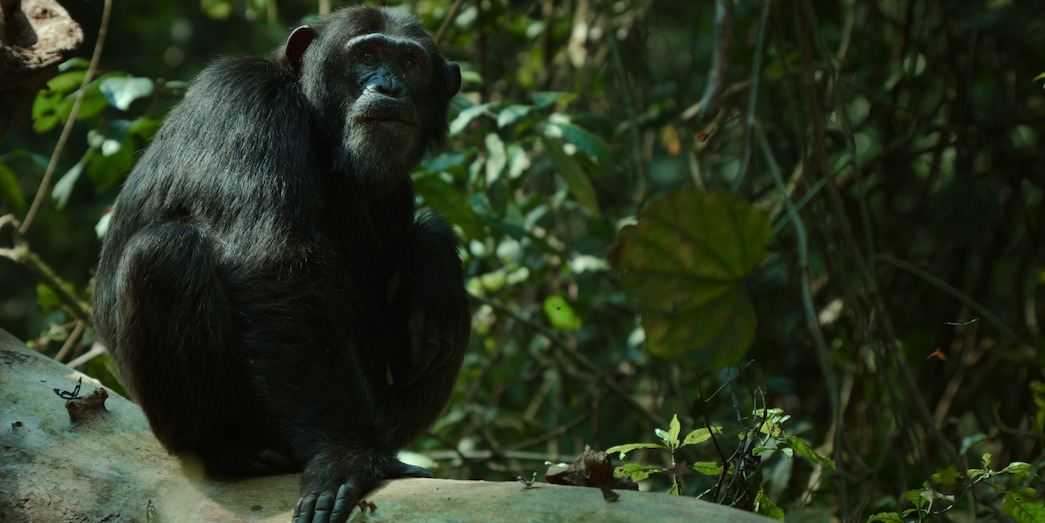 Pork Pie
AGE: 27
Though he's low in the Central social order, Pork Pie is well-liked. He has faint greying around his beard. He shies away from patrol duty, preferring to be lazy and do his own thing.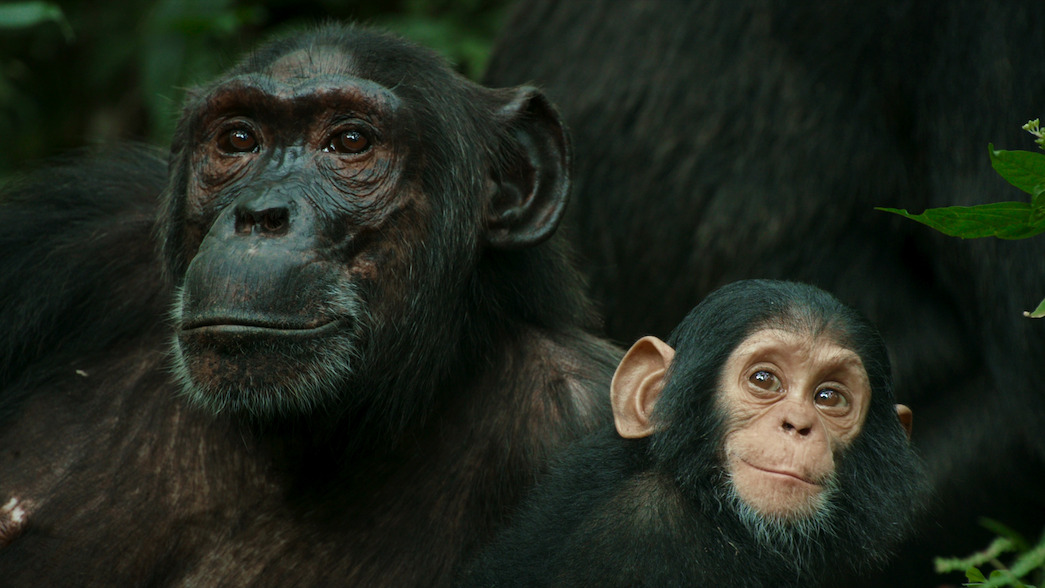 Christine
AGE: 21
Yet another in a long line of females trying to juggle it all, Christine is fiercely protective, usually found hovering around her newborn, Isobel, and suspiciously glancing at those who get too close. She has the lightest white fuzz ringing her chin, and protruding nipples often latched onto by Isobel.
Nadine
AGE: 9
These days, Christine's older daughter tends to be neglected by her anxious mother. Nadine may be spotted off by herself and is distinguished by her relatively wide belly and slender legs.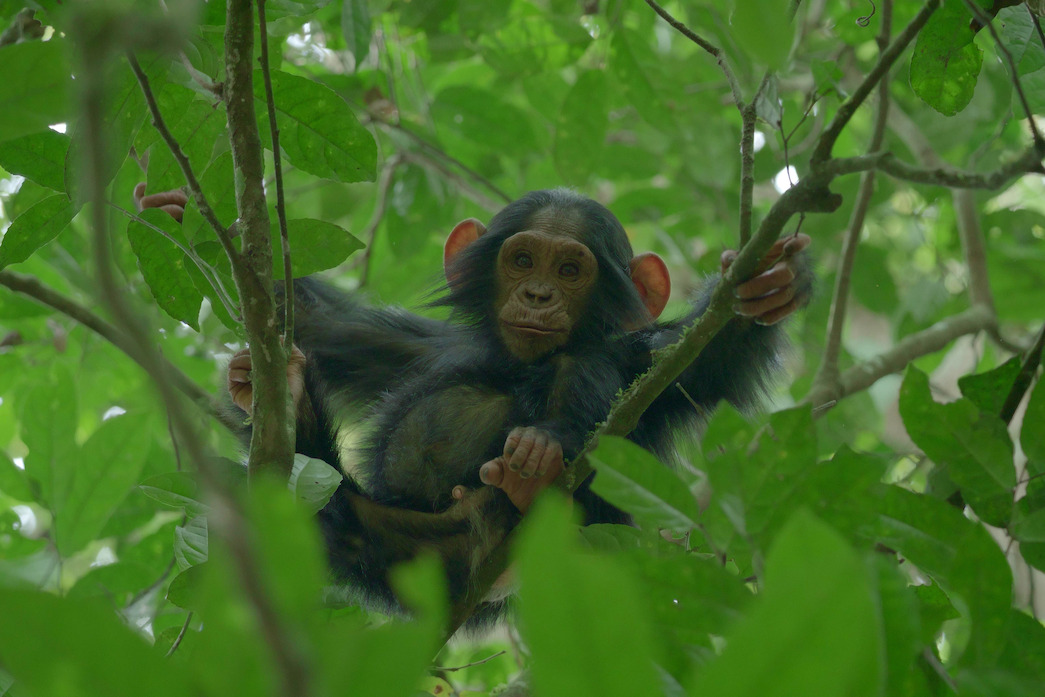 Isobel 
AGE: 1
Christine's baby Isobel is without a doubt the cutie of Chimp Empire. You can tell it's her because she looks the most like an emoji. Her eyes flash with wonderment and surprise, and she has what looks like white fluff around her butt.
Western Ngogo chimpanzees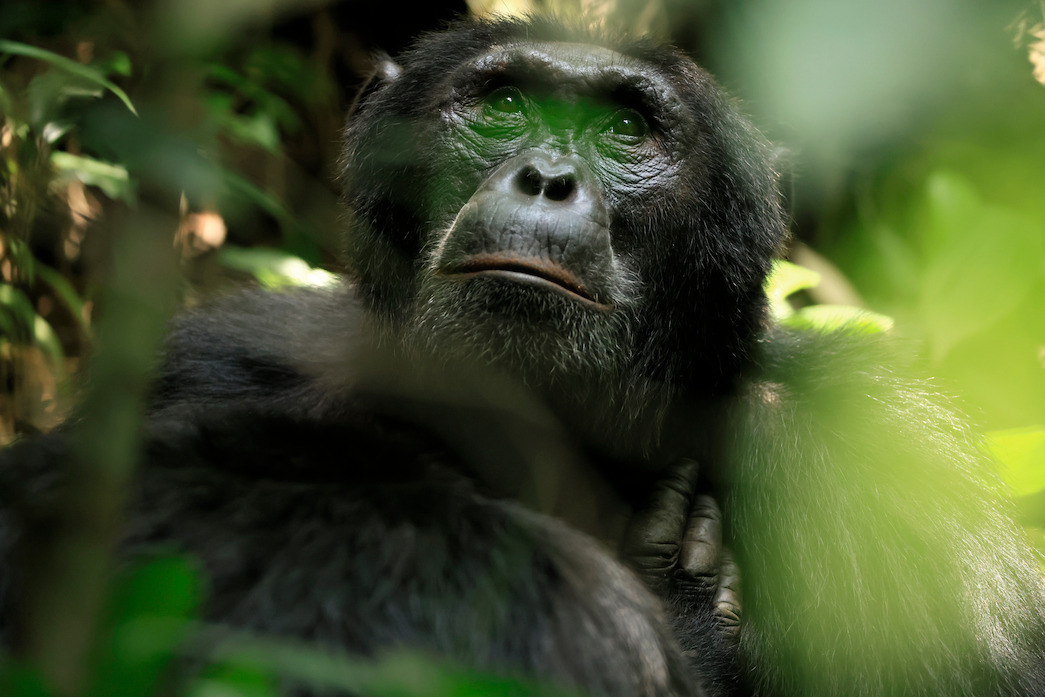 Hutcherson
AGE: 27
Hutcherson is secure in his status as the Western alpha, but he's no Jackson. He's younger and less assertive, with a distinctive pouty face. He's established a more egalitarian framework, allowing female chimps to chip in on perilous tasks like patrolling.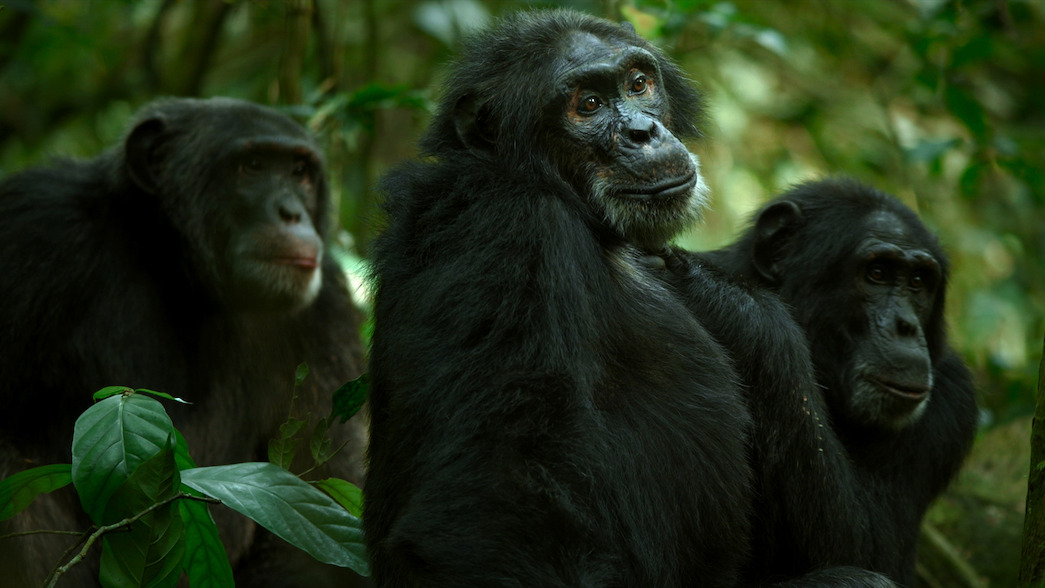 Garrison
AGE: 44
The oldest and wisest male among the Westerners and the glue that holds the group together, Garrison can be tracked by his unique U-patterned white beard scruff and the splotched pink colouring trailing his eyes. You may find him looking out for a young chimp-like Bergl.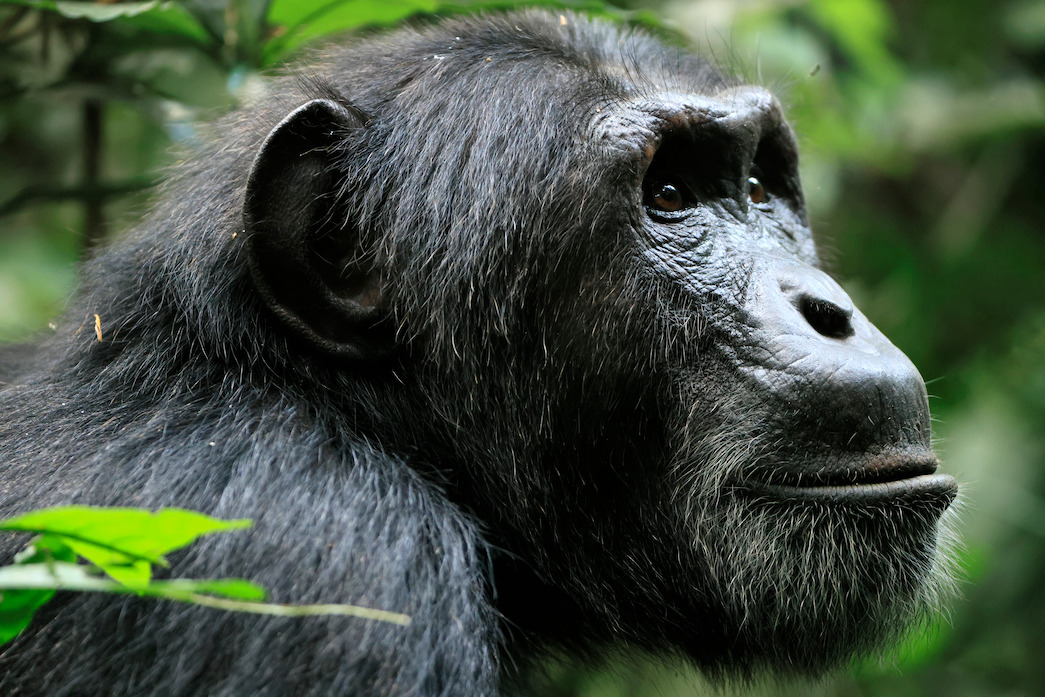 Richmond
AGE: 34
Brother to Hutcherson, Richmond used to be the leader around here, until he lost one of his hands to a poacher — the leathery, flesh-like spot where his hand used to be makes him instantly recognizable. Everything is harder for him ever since his injury, but he's made of tough stuff; he doesn't need anyone feeling sorry for him.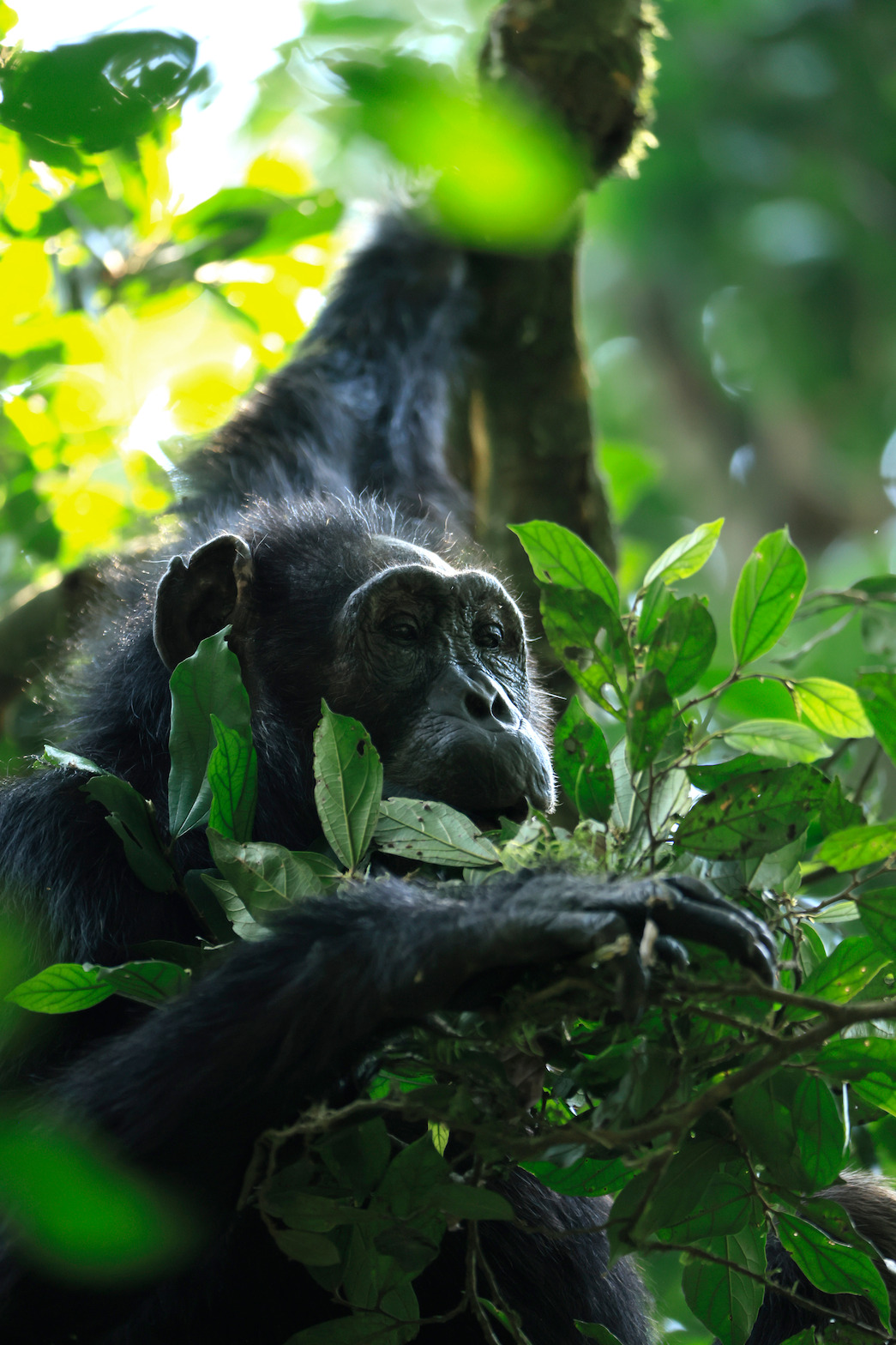 Garbo
AGE: 65
Named for the Old Hollywood star Greta, Garbo has iconic energy to match. She's hefty, and the oldest chimp in all of Ngogo, with deep wrinkles around her eyes.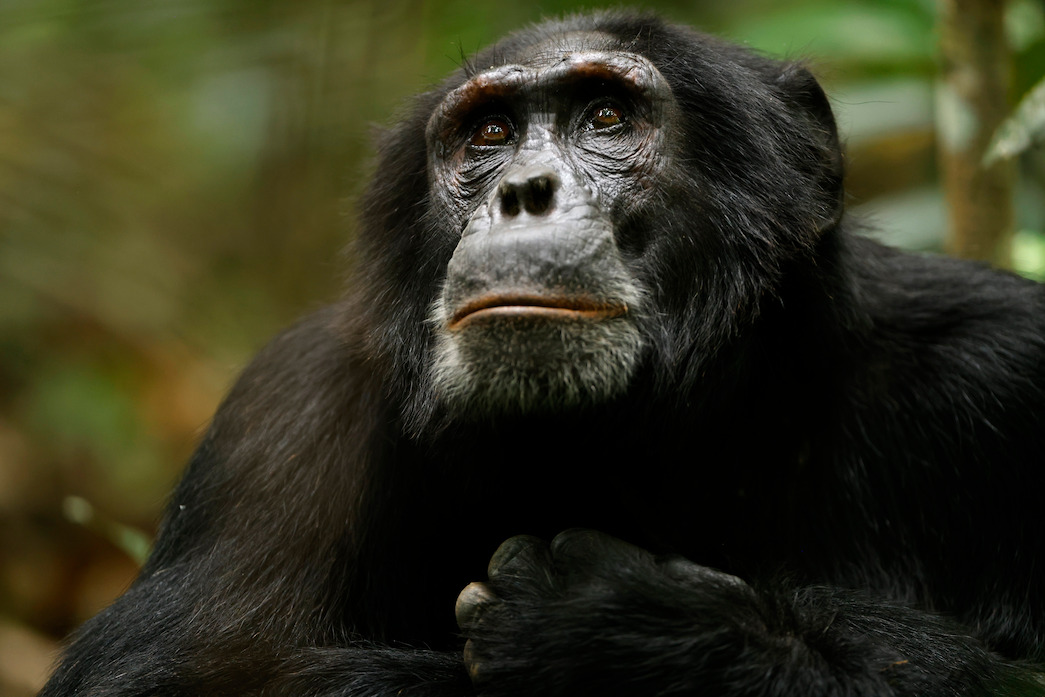 Rollins
AGE: 35
Rollins is the Western patrol leader. He pushes his tribe to claim the dense fruit found along their border with the Central group. Named after the jazz great Sonny Rollins, his eyes are almost honey-like, and he often looks contemplative. He's brother to Damien.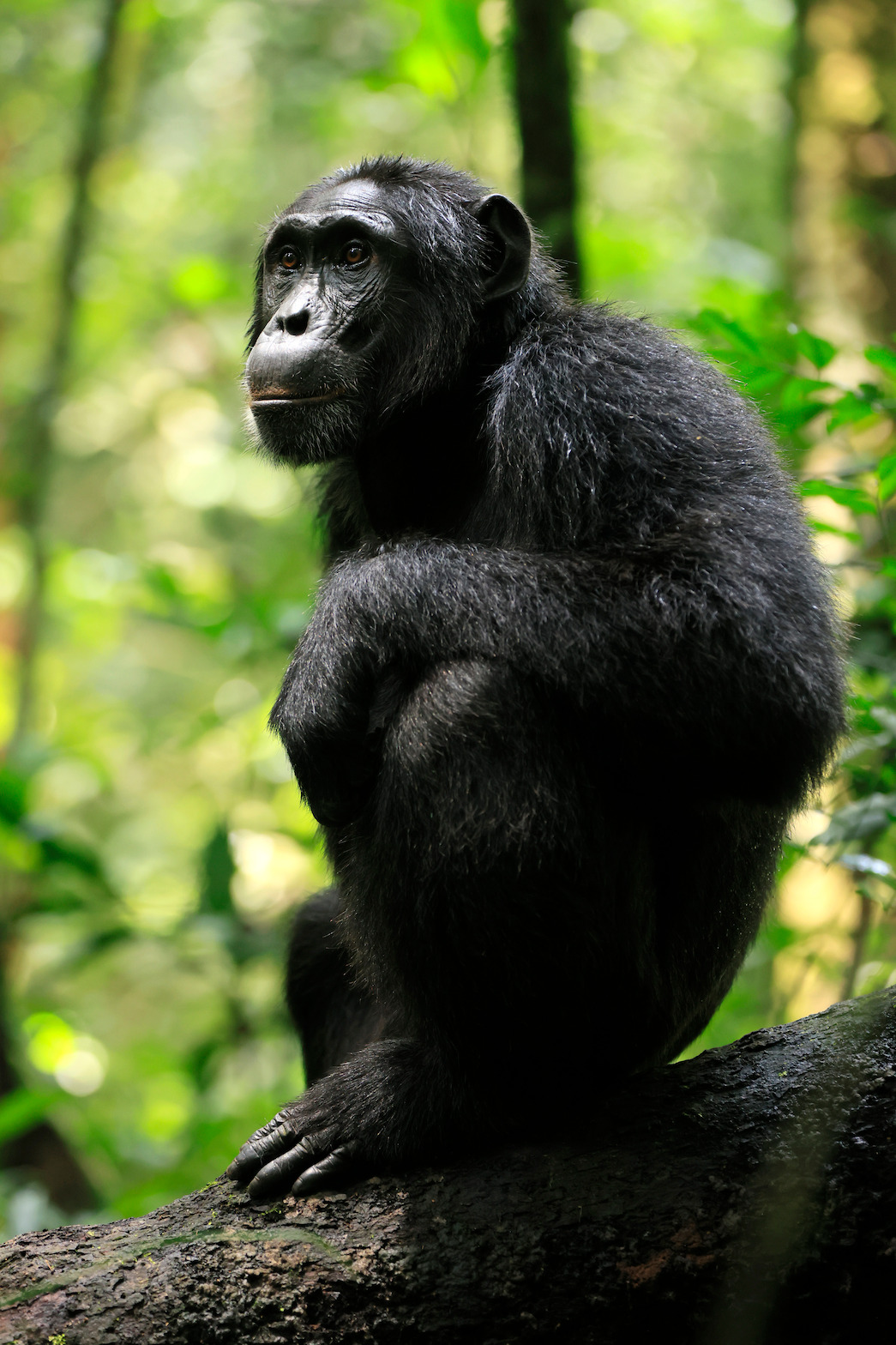 Damien
AGE: 15
Damien, the much younger brother of Rollins, is confident and mature for his age. A pink line runs along his lips, and more pink spots creep up into his forehead.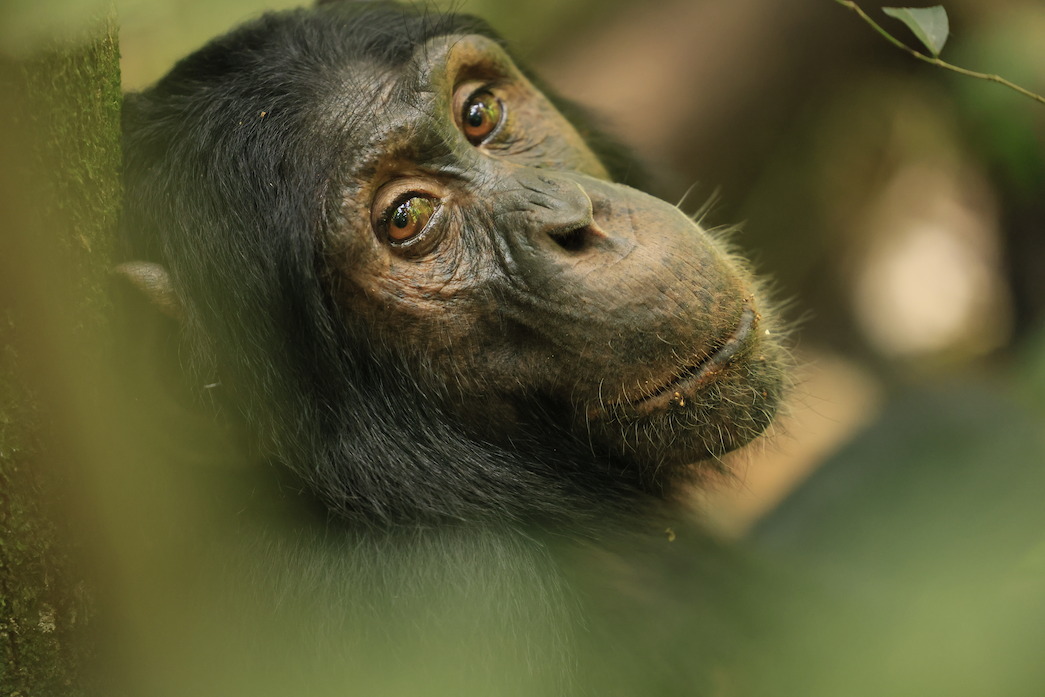 Bergl
AGE: 10
Bergl may be an adolescent, but he's enthusiastic about performing displays of dominance. He's an orphan with large, light eyes; not having a mother in his life leaves him somewhat lonely.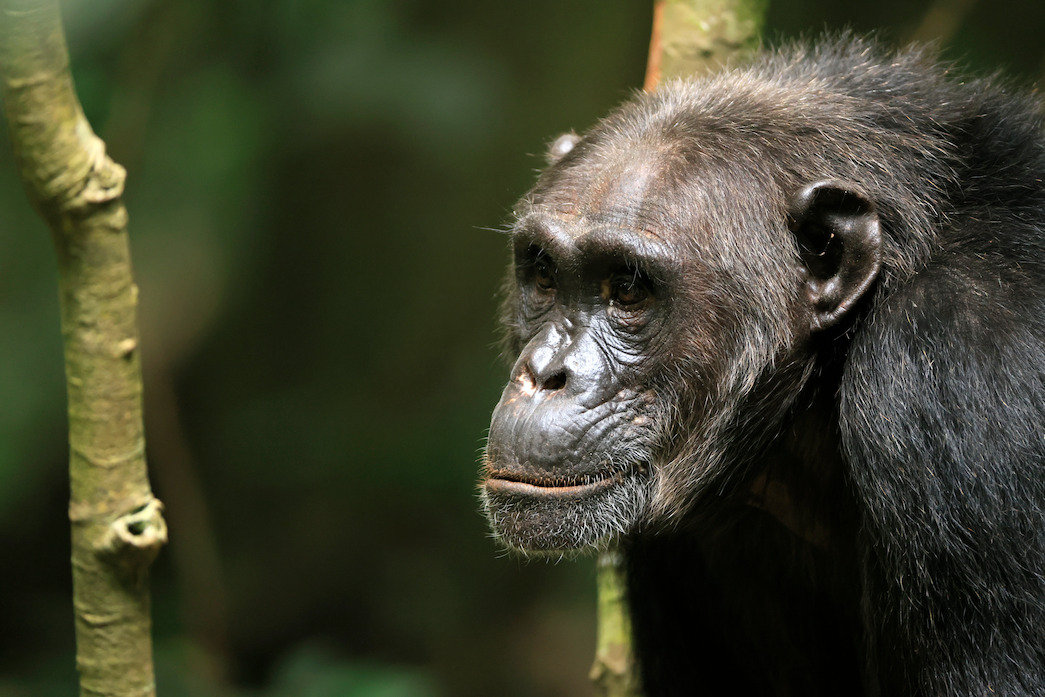 Carson
AGE: 27
Carson stands out thanks to pink streaks right at the bottom of her nostrils. She participates in patrol duty with the males.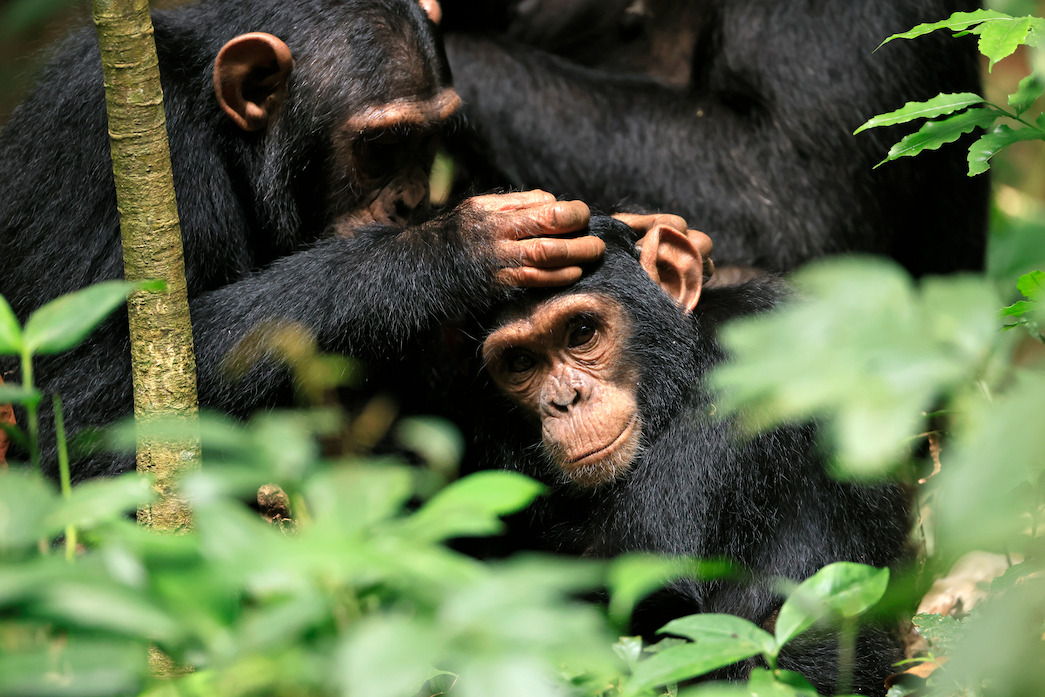 E.O.
AGE: 3
Carson's son E.O. is not quite a baby anymore, but he's definitely still clinging to his mom. He has a bright, lighter-coloured face and is almost always by Carson's side.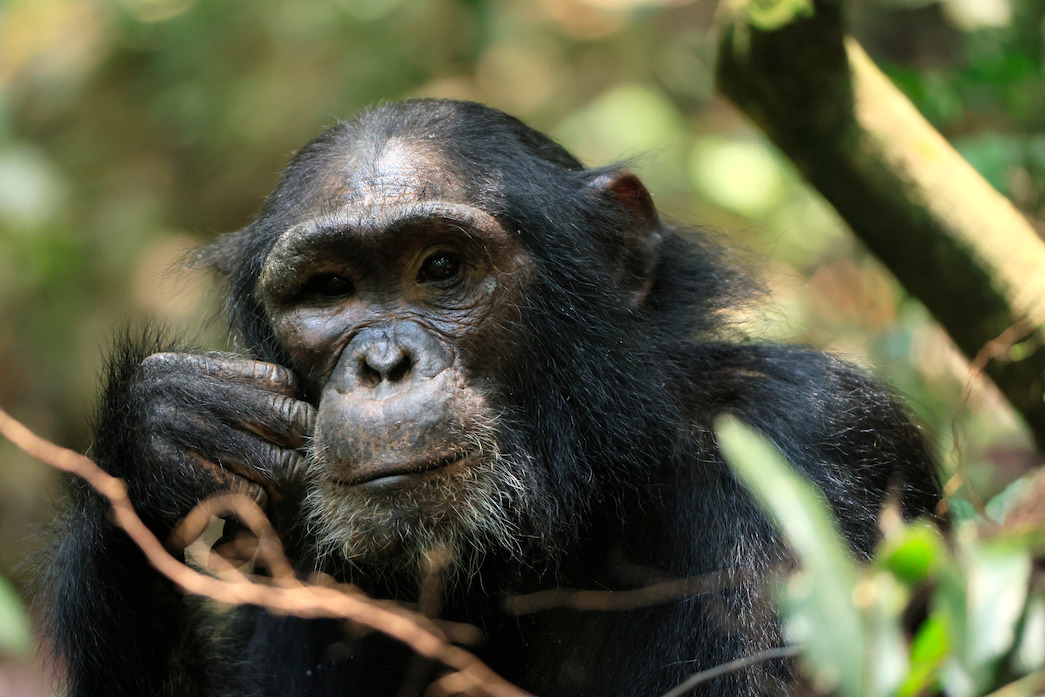 Joya
AGE: 10
Like Bergl, Joya has no parents to look out for her. Her heavy-lidded eyes convey sorrow, but she's able to find her social footing with the Westerners. But when she enters adulthood, she will have to leave this group in order to start her own family.
Source: Netflix