The government through the Ministry of Agriculture, Animal Industry and Fisheries (MAAIF), in partnership with the Eastern Africa Grain Council (EAGC) and Makerere University, has started the process of training and licensing professional fumigators with the aim of promoting quality, safe grain on the market.
Speaking at the closure of the four-day training of professional fumigators in Kampala, Paul Ochuna, the team leader of EAGC, said this move is aimed at saving smallholder farmers from losses incurred during grain handling, equipping them with information, knowledge and skills regarding the proper safe use of the pesticides.
He said they are linking smallholder farmers' organizations to Agro-dealers, and carrying out training, among others.
He further explained that through the training done on post-harvest management, they decided to bring on board-certified fumigators because many are dealing with those that are not licensed which puts the quality of grain at risk.
"We decided to deal with Makerere University, and the Ministry of Agriculture, so that training for these participants working for different grain handling companies so that they become certified fumigators. This will help mitigate the different risks and dangers that come from the use of pesticides. We all know pesticides are a danger to human health and the environment which calls for the Agro-dealers who handle pesticides to have the required knowledge and skills, these should have a certification to handle these pesticides," he said.
Paul Mwambu, the Commissioner Crop Inspection and Certification at MAAIF, said there has been a gap in grain handling and this is the link of fumigators.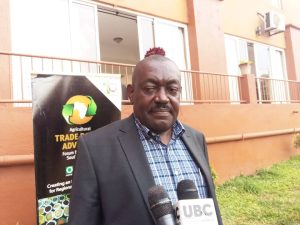 "We need more licensed fumigators who can be able to provide knowledge, skills guidance to the smallholder farmers when they come to buy pesticides from the Agro-dealer shops," he said.
He said the training will also help eliminate fake and counterfeit Agro-input products from the market.
Professor Samuel Kyamanywa, a  Professor of Entomology at Makerere University, who doubles as the brain behind the course on crop, grain and pesticide handling, said he wanted to bridge a gap caused by misuse and poor handling of pesticides.
"Others could take it as a simple thing, some could even sell them alongside milk and we thought it wise to start the course to help users know and understand what they are going to use. This course will help teach people how to handle pesticides in a safe way without harming the end-user," he said.
On whether there is a relationship between pesticides and some diseases, Professor Kyamanywa said can be done now is to associate the use of pesticides with an increase in these diseases like cancer.
He said according to some studies in other countries, there has been a direct relationship between pesticide residue intake and increased cancer, and abortions among others.
"We don't have direct results but UNACO is trying to bring out this data. They are showing that some waters are infested with pesticides which are putting them at risk."
The Director and Regional Vice President of the EAGC said fumigation is important in ensuring quality but it deals with using dangerous chemicals in form of pesticides and these can be harmful if not controlled.
He said only 20% is structured in formal trade and 80% is in informal trade which makes it difficult to control what is consumed and what goes outside.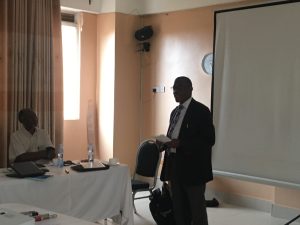 He connected this to the rejections of Uganda's grain, saying that 20% was seen to be good and 80% was rubbishing the produce, which calls for interventions such as the training.
The training attracted 25 participants from agro-input dealers and other organizations that handle grain.