Madrat and Chiko have announced the return of their comedy show "Nseko Buseko" slated for July 7 at the UMA Multipurpose Hall.
Loosely translated as just for laughs, the annual comedy show took a hiatus following the Covid-19 outbreak.
This 4th edition sponsored by Uganda Waragi as the title sponsor, makes a comeback to Uganda's comedy scene in appreciation of craft and ingenuity of Ugandans.
Speaking at the launch held at the Talent Africa Group offices in Kololo, Madrat and Chiko promised to deliver a top-tier display of comedy and laughter, adding that they took the break to perfect their craft and work towards delivering a wholesome experience to the lovers of comedy.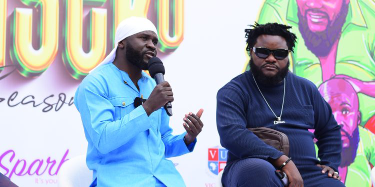 They also appreciated the different sponsors who have brought the event back to life – especially Uganda Waragi.
While giving his remarks, Uganda Breweries Limited's Brand Manager Mainstream Spirits, Hillary Baguma, said, "As the Spirit of Uganda, Uganda Waragi celebrates all the things that are uniquely and authentically Ugandan like the love for humour, and through shows and partnerships of this kind, we are creating experiences that bind our consumers through comedy."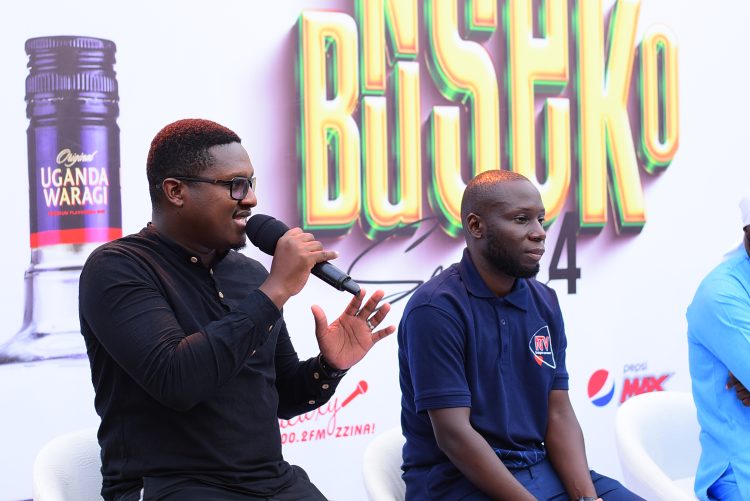 Baguma added, "The return of Nseko Buseko is part of our ongoing commitment to the growth and development of Uganda's comedy industry and the creative industry as a whole, and this is in line with our long-standing investment in and support towards several forms of art and creative expression that showcase our unique Ugandanness."
Also at the launch, the media fraternity, event partners, and members of the comedy industry were treated to a Uganda Waragi experience – complete with cocktails made by professional mixologists as they wined down the evening with a cocktail making challenge between Chiko and invited guests.
Ahead of the show, Madrat and Chiko will hold pop-up comedy shows at different places like bars, shopping malls, taxi parks and more as they gear up for the main event, where tickets will go for UGX 20K ordinary, 5OK VIP and 2M a table.
Additionally, the Nseko Buseko tour will go to Colline Hotel Mukono, Lweza, Masaka, among other locations.