The United Nations Mission in the Democratic Republic of Congo (MONUSCO) has said three peacekeepers were injured in renewed fighting in the eastern part of the country.
On Tuesday, three 'blue helmets' were hurt in an attack by M23 rebels at Shangi in Rutshuru territory, North Kivu Province.
"MONUSCO condemns the attack perpetrated by the M23, yesterday, against a position of blue helmets in Shangi (Rutshuru)," UN said on Wednesday.
It said three blue helmets were injured and evacuated to Goma.
"MONUSCO remains engaged in the fighting alongside the FARDC against the M23."
MONUSCO shared an image of it's Chief Bintou Keita paying tribute to the memory of fallen peacekeepers and placing a wreath at the foot of steel erected in their honor at MONUSCO headquarters in the capital Kinshasa.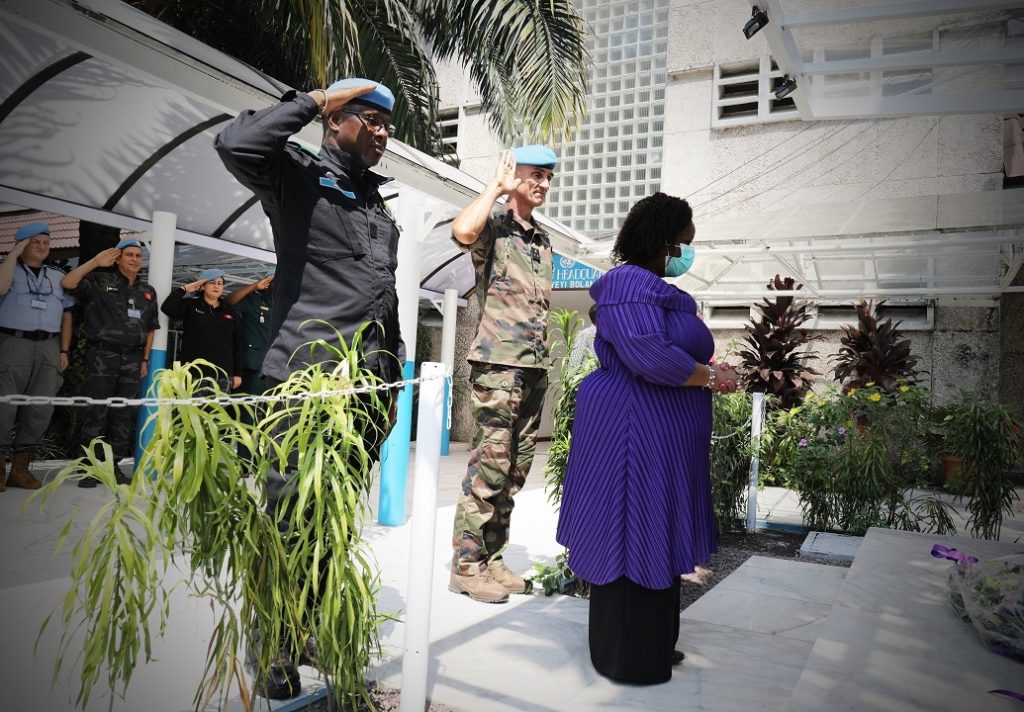 More clashes
Fighting resumed early Monday, June 6 between the DRC Armed Forces (FARDC) and M23 rebels in the Runyonyi and Chanzu region, Rutshuru territory (North Kivu).
FARDC spokesman, Lieutenant-Colonel Njike Kaiko, told Radio Okapi that the army responded to the provocation of the enemy who launched hostilities around 5am, on their positions in Muhati.
He said FARDC maintained its positions in Muhati but concentrated its efforts towards Runyonyi and Chanzu to dislodge the rebels.
"We woke up under enemy fire who once again tried to attack one of our positions in Muhati. We jumped into the water. And we just conquered Muhati. The M23 is resistant to the PDDRC-S process. But also, keep attacking our positions. But, at least, the operations are progressing very well on the ground," said the spokesperson for the operational sector Sokola 2/Nord-Kivu.
M23 political leader, Bertrand Bisimwa, claimed FARDC attacked their positions in Jomba to compromise the dialogue in Nairobi.
The spokesperson for the provincial governor, General Sylvain Ekenge, said at least two soldiers were killed and five others injured during the Monday attack.
On Tuesday June 7, fighting intensified in the territory of Rutshuru (North Kivu) as the two forces cashed on the Sabinyo axis, in the Jomba groupement, more than 70 km northeast of Goma, towards the border with Uganda.
Locals reported heavy gunfire towards the hill of Runyonyi and along the Kamira river.
M23 spokesman Major Ngoma said the M23 never left Runyonyi and Chanzu, despite the bombings by government troops.
In his speech on Sunday, President Felix Tshisekedi accused Rwanda of supporting M23 rebels.