Kenyan opposition politician Raila Odinga has Tuesday announced that he won't be running for President in the forthcoming repeat Presidential election. In an unprecedented move, Odinga who was the candidate for National Super Alliance (NASA) said that neither him nor Kalonzo Musyoka will contest since the electoral body has shown no will to make reforms.
The sudden withdraw comes just two weeks to the polling day.
"After deliberating on our position in respect of the upcoming election, considering the interests of the people of Kenya, the region and the world at large, we believe that all will be best served by NASA vacating its presidential candidature in the election scheduled for 26 October 2017," Odinga said on Tuesday.
"We have come to the conclusion that there is no intention from IEBC to make sure that the irregularities and illegalities witnessed before do not happen again," he added.
According to Odinga and NASA, the ruling party (Jubilee) is only interested in keeping in power and will not effect the reforms in the electoral body. They say that the October 26 Presidential polls will most likely be conducted in a less credible manner than the previous one.
The Supreme Court in Kenya cancelled results from the August 8 Presidential election that had placed incumbent President Uhuru Kenyatta in the lead. The ruling delivered by Chief Justice David Maraga stated that IEBC was short of its expectations particularly in the way the results were transmitted.
But Odinga had rejected the results even before they were declared, claiming that Jubilee had connived with the IEBC to manipulate the servers.
"The only election Jubilee administration is interested in is one that it must win, even unlawfully," he said.
Odinga further noted; "It is unfortunate that international actors who have supported Kenyans in their quest for democracy and good governance are now on the side of appeasing dictatorship in the mistaken belief that it will maintain stability."
Kenyatta Responds
But President Kenyatta accused NASA of harboring intentions to cause a stalemate from the start. Kenyatta who is on a campaign trail told a rally in Kififi county that he had no problem endorsing electoral reforms as long as they were approved by Parliament.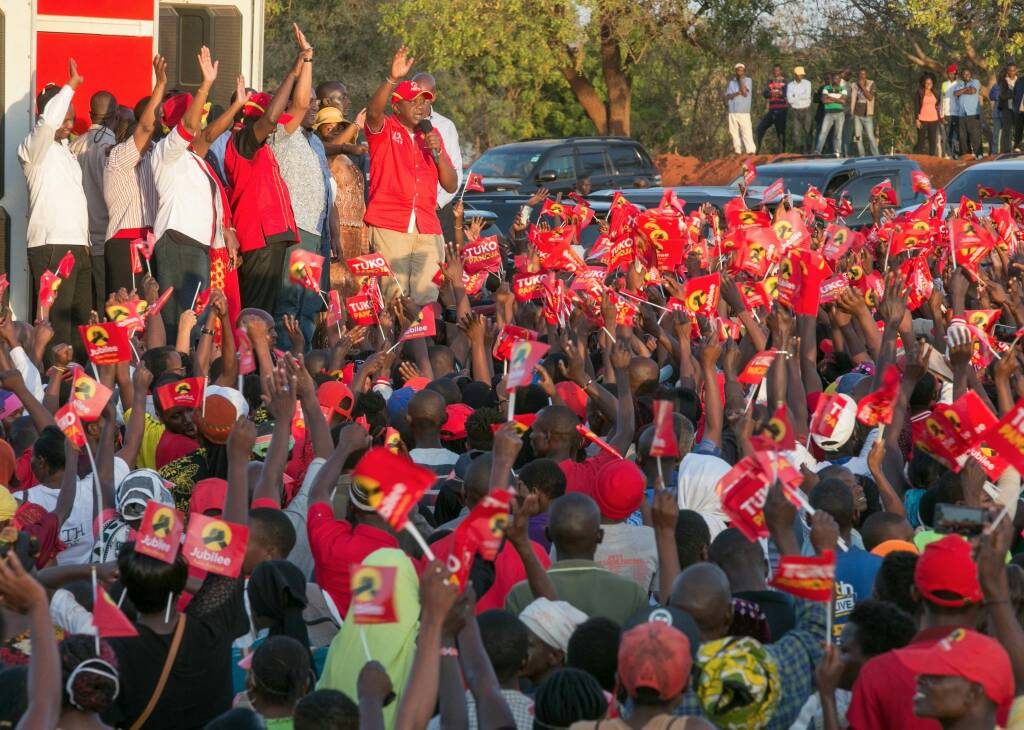 He said that Odinga's withdraw will only give Jubilee a green light to continue serving Kenyans.
"Why is he not ready to go to the ballot again after the Supreme Court verdict, if he is sure elections were stolen? If he does not participate in the elections, then we shall continue serving the people," the President said.
Later, he tweeted; "We don't have time for empty rhetoric and divisive politics. Our agenda is to fulfill our promises to the Kenyan people. What is the justice in the act of withdrawing from an election after causing Kenyans to use Kenya shillings 12 billion?"
It remains to be seen how NASA supporters will react to this twist of events.