In the wake of rejection of provisional election results by Kenya's Presidential candidate, Raila Odinga, the different international observer missions are holding a meeting to find a solution to the stalemate as a way of maintaining calm in the country. Announcement of tentative results from Tuesday's general elections continued throughout Wednesday morning but Odinga accused the Independent Elections and Boundaries Commission (IEBC) of pronouncing fraudulent results.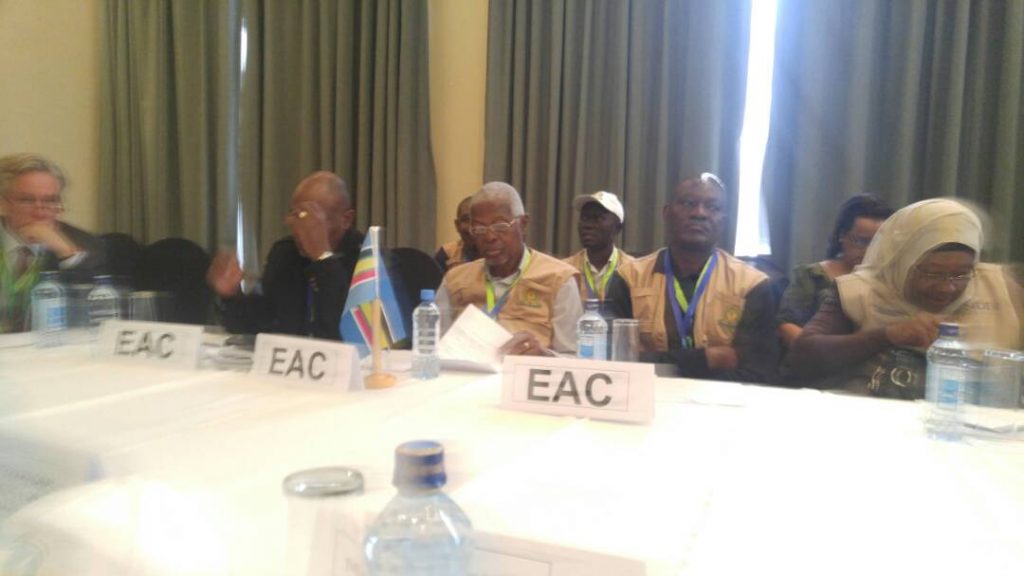 At a press conference addressed Wednesday morning by (National Super Alliance (NASA) coalition leaders, Odinga claimed that IEBC had breached poll regulations by failing to providing them (NASA) with Form 34A of the tallied votes from polling centres. He said the IEBC system had been deliberately hacked and manipulated to give incumbent President Uhuru Kenyatta lead.
The latest provisional results from 36,124 polling stations out of the total 40,883 indicate that Kenyatta garnered 7,359,714 votes where as Odinga is trailing with 5,984,927 votes. These results give Kenyatta a 54.69% while his strongest contender Odinga has 44.47%.
A disgruntled Odinga told the press; "Hackers gained entry into our election database, acquired powers to write their will and dwarf the people's voice. They created errors into the IEBC cores server that allowed them to turn a democratic process into a function of formula."
"What the IEBC has posted as results of the Presidential Elections is a complete fraud based on a multiplier that fraudulently gave Uhuru Kenyatta votes that were not cast. The electoral fraud and fabrication of results was massive and extensive to the extent that the results of the 47 Counties were manipulated," he added.
Raila Odinga, however, did not say how his team accessed the back-end of the IEBC server to learn that it was hacked or that results were manipulated.
Moments later, IEBC Chairman, Wafula Chebutaki said that with the ongoing pressure, the Commission cannot admit nor deny whether the system was hacked into till they have investigated.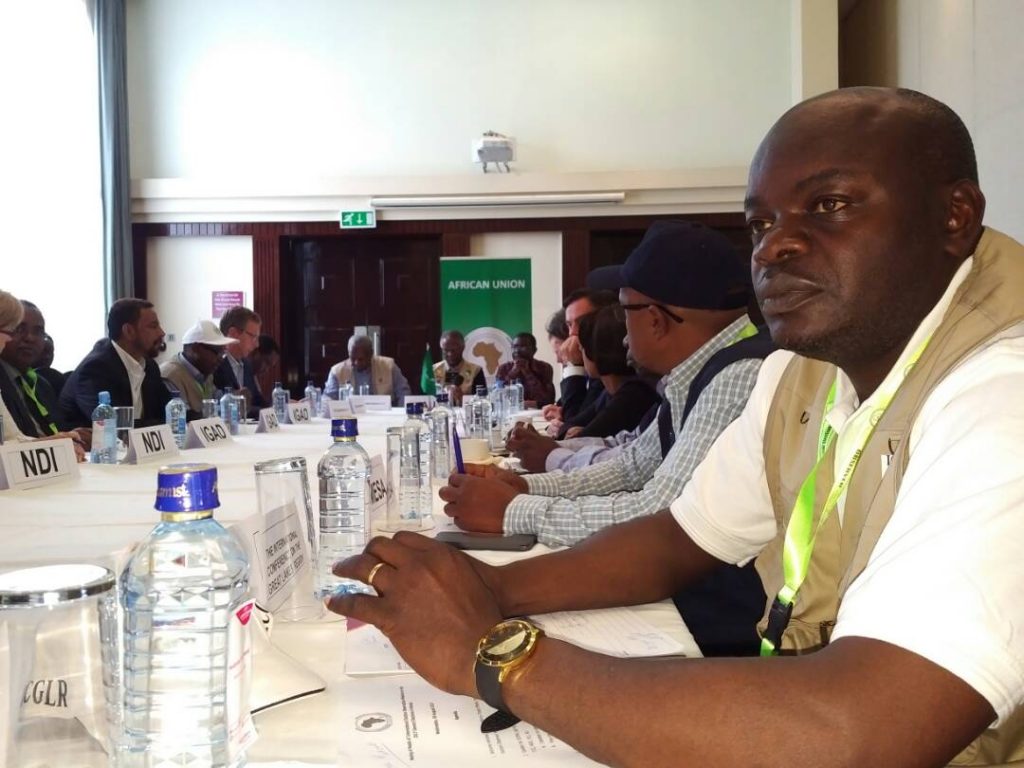 An inside source in the ongoing observers' meeting at Crown Plaza has disclosed to SoftPower Communications that they [observers] are satsfied that yesterday's electoral process was generally credible and that the process is incomplete until the counting and transmission is done.
Sources say former United States Secretary of State, John Kerry was emphatic, asked Mr. Raila Odinga to exercise leadership to stop violence.
The observers mission includes EAC representatives, distinguished persons like former South African President Thabo Mbeki, former Ghanaian President John Dramani Mahama, former U.S Secretary of State John Kerry, and several other dignitaries from Africa and beyond.
They argue that the IEBC should be given time and space to complete the entire process as mandated by law. Meanwhile, Odinga has just left a meeting with the Observers at which he briefed them about his concerns.
Tuesday's hotly contested election has seen different actors including candidates appeal for a peaceful process in order to avoid a reoccurrence of the 2007 scenario where ethnic violence left over 1,000 people dead and more than 500,000 displaced. The crisis which lasted two months was sparked by disgruntled supporters of Raila Odinga who accused the electoral body of electoral malpractice.