Ask about the most sought for comedian in Kampala today, and chances are the name MC Mariachi will pop up high on the list. His demand is swelling by the day and this isn't mere talk or assumption.
This year alone, Mariachi has already scooped two prestigious awards locally. He was named the best comedian in the 2018 Zinna Awards, and weeks later, he took the Buzz Teenies Award for the Best comedian. A good year for any entertainer, so far.
Whereas some would not particularly regard such accolades as a yardstick to weigh someone's popularity, in Mariachi's case, there are several other indicators. And these come out vividly when you attend a show where he is performing. From the amount of cash he is tipped with while he's showcasing, to the receptive mood he attracts within the audience and the numbers he pulls to any show where he is featured.
He has also held over three 'One Man' shows in recent years and filled venues while at it.
Any comedy event organizer in Kampala will tell you that having Mariachi as a headlining act for a show makes a lot of business sense.
Recently, renowned stand-up comedian Patrick Salvador confessed that if Mariachi was fluent in English, he (Salvador) would no longer be in the comedy business. That is a telling statement that can not be underestimated.
The demand for Mariachi's comedy clips on social media as well as movie libraries also tells of the kind of brand he has built for himself as well as his following.
I recently caught up with the slender and motor mouthed comedian after he had performed at the weekly comedy themed show 'Comedy Store' at UMA exhibition hall in Lugogo.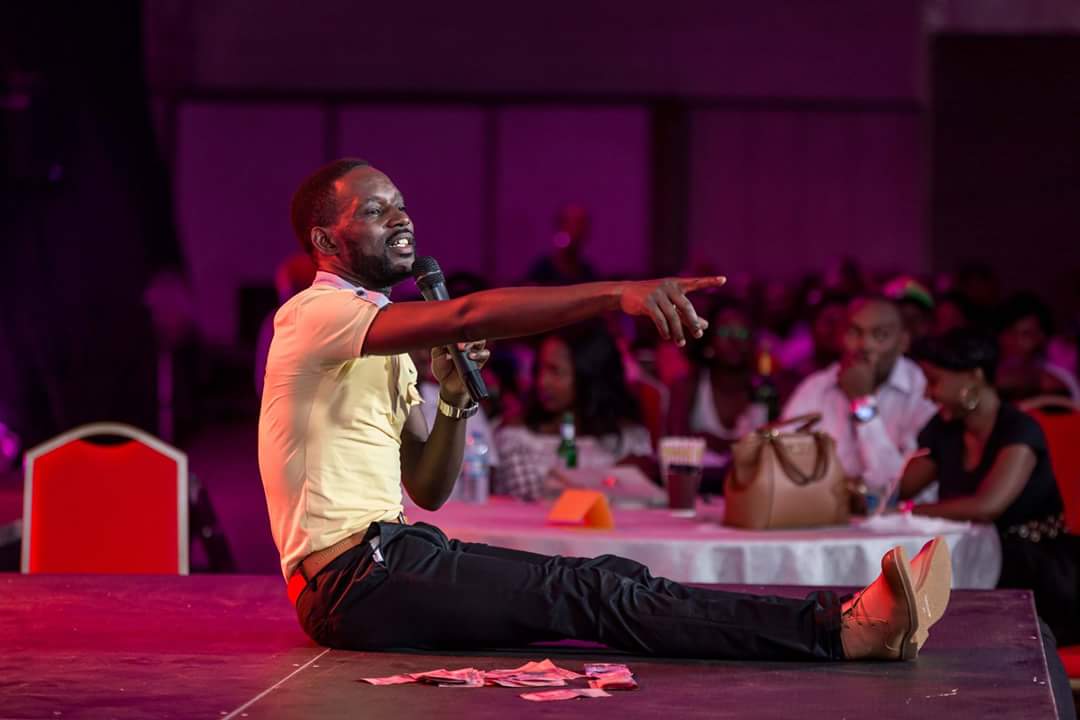 On stage, he wears a chatterbox, mean, mad and dramatic persona, but when you interact with him at a personal level, Mariachi whose real name is Charles Kasozi is reserved, down to earth and with a striking sense of humility.
"Really, me I am very happy because it is not a simple thing to achieve, so I thank God to see I have won another Award in the same year. God is great," Mariachi responded when I asked what it felt like winning two Awards this year.
"I have to be hardworking as usual. My aim is to make my fans happy, I thank them for supporting me," he adds.
Although he couldn't tell the actual year when he decided to venture into the business of making people laugh, he says his has been a long journey. His story is one of a step after another.
The comic who says he is 30 years old says he began as a performer at karaoke nights.
"We always start with karaoke. Karaoke is the only platform that would introduce me to the audience. You start as an amateur and then you slowly become confident," he told me.
He describes himself as organized and creative, and that for him, comedy is business. He puts in the time to prepare his jokes which comes easily given that he possesses a creative mind.
One of the reasons that explains Mariachi's success in expanding his fanbase is the tact with which he delivers his jokes. He introduced a style, a blend of drama and sketch comedy that was not used by the likes of Salvador, Alex Muhangi and Pablo who pioneered in Uganda's Stand-Up comedy.
His set will be characterized by just about anything – dancing, running back and forth on stage, rolling himself on stage in excitement, mimicry among others. He tackles subjects relating to almost everything except politics. Most of the times, he dwells on love relations and the distinction between the haves and the have-nots.
And it is this versatile character, he says, that has made it easy for him to penetrate foreign audiences despite the fact that his content is in a local language.
"Comedy has done a lot for me. It is something special for me. I am known worldwide – in America, London, South Africa, Dubai, Sudan, Arab countries, yet I only speak Luganda".
"I use my language and my body. So, even if somebody doesn't understand Luganda, they can enjoy my movements and dancing style".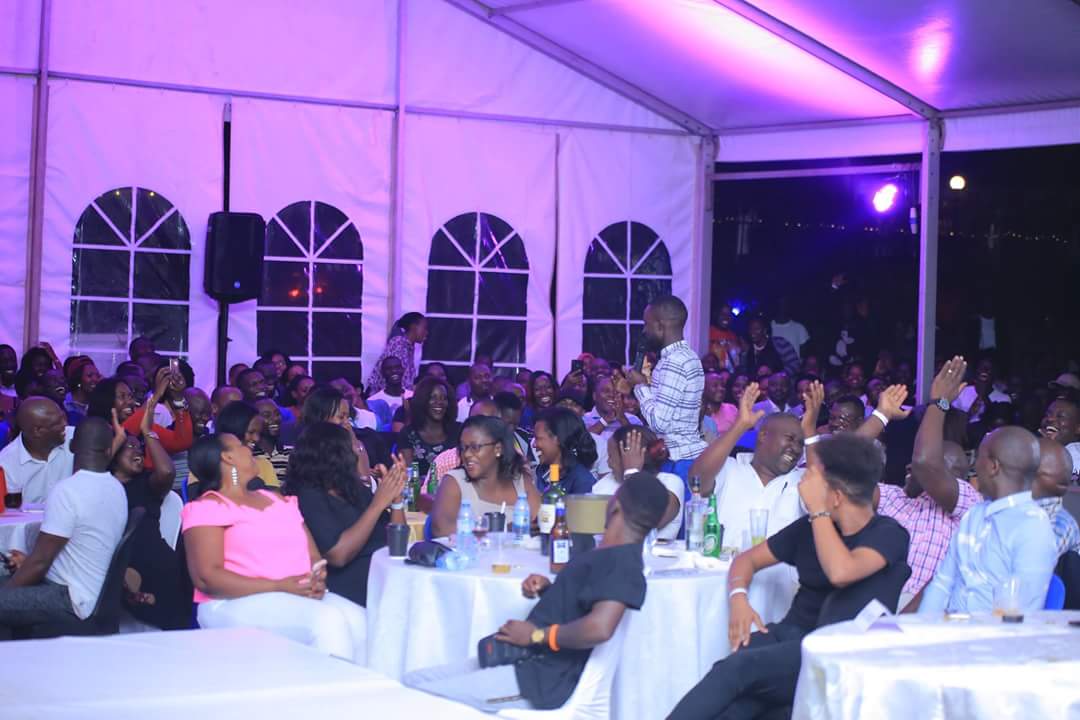 He said the jokes he makes are inspired by everyday life.
"Comedy is formed from everyday life. I will be standing with a colleague and from his posture or the way he is dressed, I can get a story for a joke," Mariachi said.
On his unique style, he said; "Comedy in Uganda began long ago. By then, we had Amooti [of Amarula Family]. So, I came with my own style to make a difference. If I came in Amooti's style, maybe I couldn't have been the best because people would be saying 'he wants to be like Amooti'".
Just like most people, he can't explain why he gets too many people tipping him with cash during his performances. There are numerous occasions, on Comedy Store when out of the entire line-up of comedians, only Mariachi will get tipped. Sometimes, it is as much as Shs 800,000 just in a performance lasting 40 minutes to an hour.
Sometime this year, after showering him with money, a fan in the audience who had just returned to Uganda pledged to pay Mariachi's house rent for three months. As awkward as this sounds, it happened.
"I think these fans need to be happy, so I think when I step on stage, they get more of that," Mariachi says.
On the contentious issue of comedians repeating their same old jokes, Mariachi brings to the debate an interesting and new dimension. He blames the comedy fans who hop from one show to the other expecting to hear new content from the same comedian, which to him is unfair.
"A fan will come to UMA and watch you, afterwards, goes to another venue and watches you. But after watching you here, he/she will expect you to tell a different story in the other venue. Yet in your mind, you think you are telling the joke to a different audience," Mariachi comments.
"Even those fans in Namugongo would want to get a joke I did here at Comedy Store. So, wait for me in one venue, the next time I appear there, I will have new content. Don't follow me around wherever I am performing and complain about repeating jokes," Mariachi says.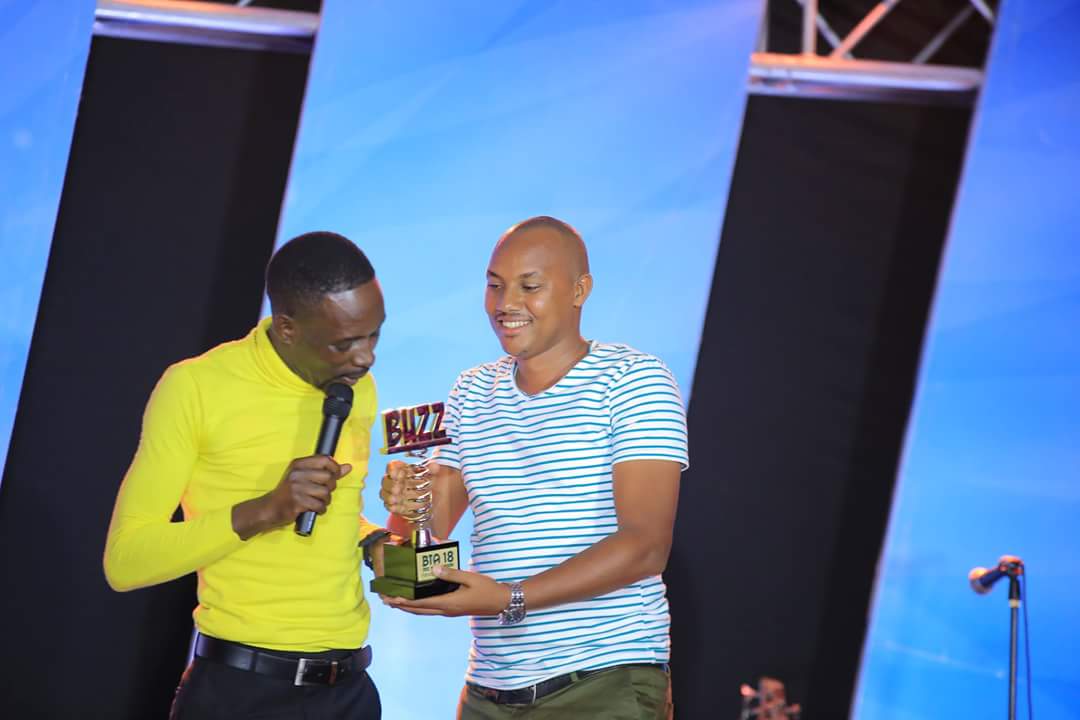 However, he admits that the industry is being clogged by young people who think they can weave a career in comedy by replicating the style and jokes of the established comedians.
While Mariachi's seems like a story of progressive success, this journey hasn't been with shortcomings. His jokes have at one point put him at the receiving end of sharp criticism by renowned Muslim cleric, Sheikh Nuhu Muzata who attacked the comedian for continuously making demeaning jokes towards the Muslim faith.
Although a large section of the public defended Mariachi claiming he was only doing comedy, the comedian had to apologize for it.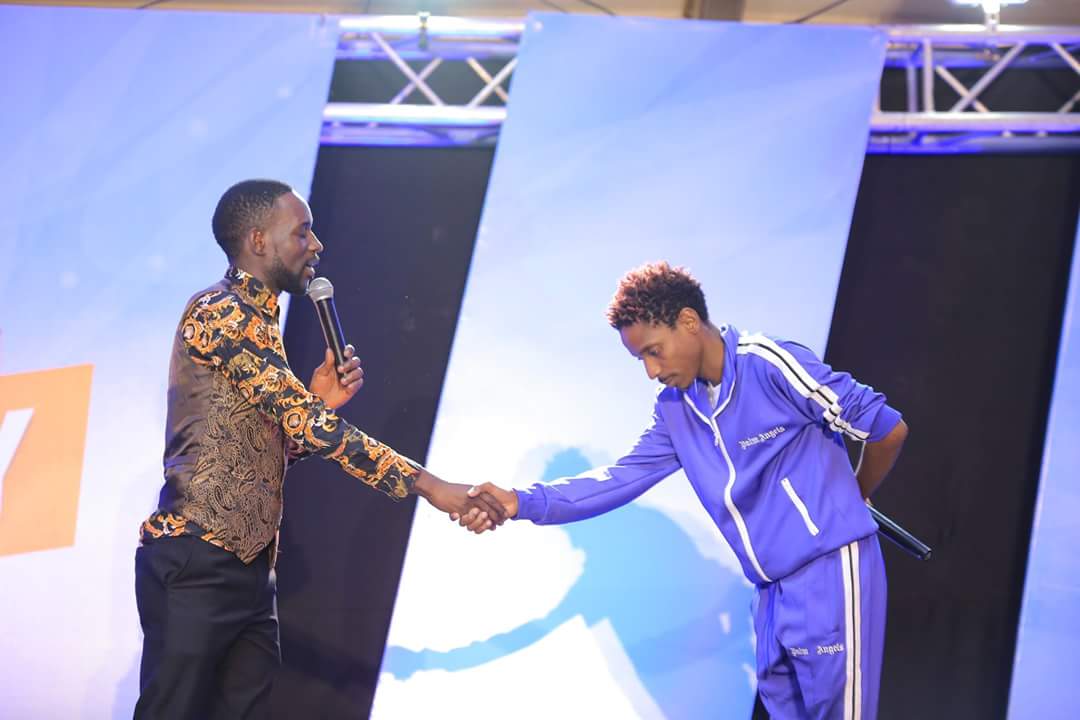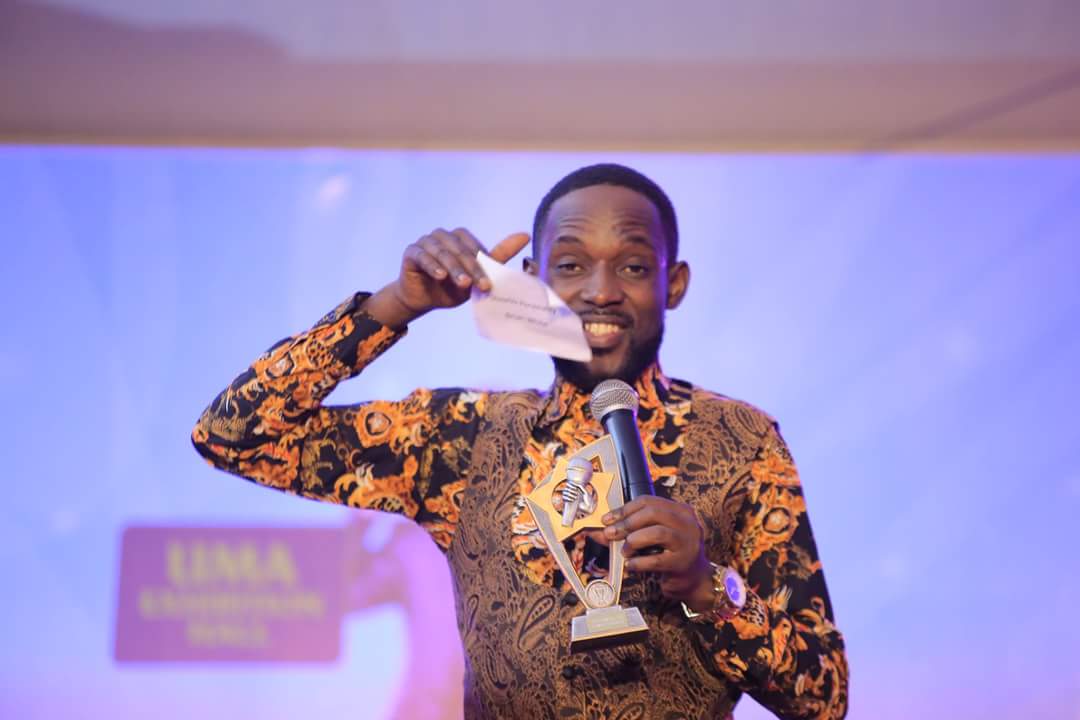 Photos by Nelly Salvatore