The Institute of Certified Public Accountants of Uganda (ICPAU) has launched the 2022 Financial Reporting (FiRe) Awards.
The #FiReAwards22, unveiled Wednesday morning at the Millennium Terrace Hotel in Kamwokya, will be held on November 9, 2022.
CPA Charles Lutimba, the Manager of Standards and Technical Support at ICPAU, said the theme for this year's awards centers on corporate reporting: strengthening environmental, social and governance reporting (ESG).
According to Lutimba, public sector entities, not-for-profit organizations, and private sector organizations can all participate in the awards.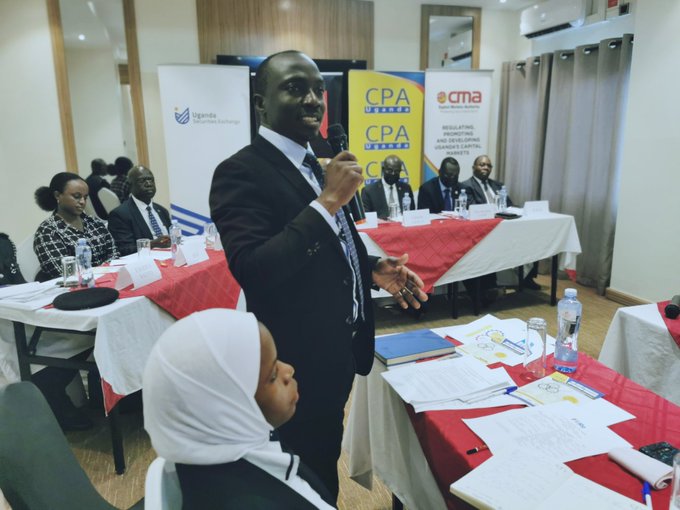 The awards are categorized as Gold, Silver and Bronze.
ICPAU FiRe Awards Committee Chairperson, CPA Stephen Ineget, said that financial reports have been coming in from all MDAs, local government, and the private sector since June 1 and the window for receiving reports closes on 30th September 2022.
He said fire awards recognize excellence in Financial Reporting and are aimed at enhancing the quality of financial and business reporting in Uganda by encouraging the implementation of financial reporting standards as well as best practices in financial and business reporting.
"All entries receive expert feedback. All reports are the benchmark against best practice," Ineget told journalists.
"The awards encourage transparency, integrity and accountability," he added.
According to Ineget, since 2011, organizations that have participated in the awards have benchmarked their annual reports with up-to-date financial reporting requirements.
"They have received recognition for excellence in financial reporting and expert feedback on their annual earnings report's strengths and weaknesses and constructive advice on how to improve."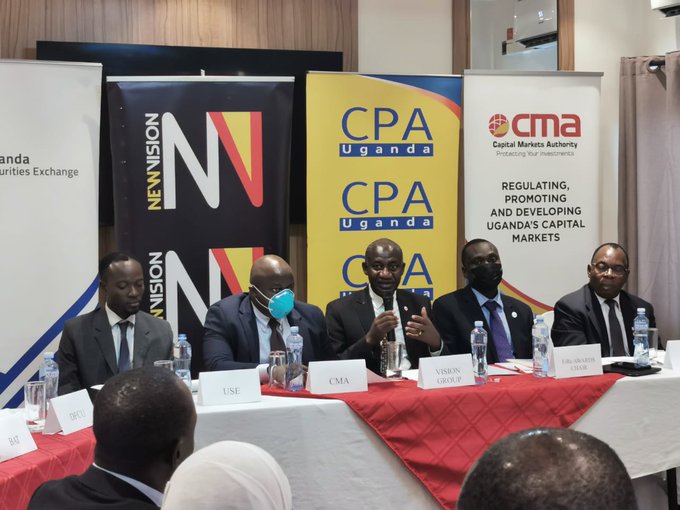 "I do not know of anyone who has submitted their financials and has not improved," pointed out CPA Gervase Ndyanabo, Deputy Managing Director at Vision Group.
Dickson Ssembuya, Director of Research and Market Development at Capital Markets Authority, emphasized the immense value of good financial reporting with a brief on the capital markets.
"Good corporate governance is key to creating value. ESG is part of the disclosures that investors look at before committing their capital," noted Ssembuya.
He cited the example of the recent landslides in Kasese district which killed 16 people to reiterate why this time round, they have emphasized the environmental aspect.
Speaking on the theme, Mr. George Ochom, the General Manager at DFCU Limited, said that the group looks for ESG aspects when vetting loan applications.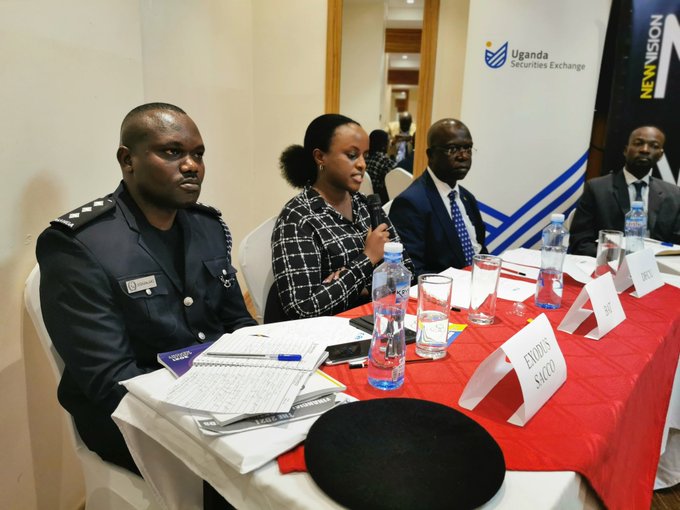 Andrew Mwima, Trading and Research Manager at Uganda Securities Exchange, said good financial reporting is a prerequisite for raising funds anywhere.
"We are glad to be one of the parties behind this initiative," he noted.
ASP Elly Sekanjako from the Police Exodus SACCO said that the FiRe awards play a key role in the way the institution carries out its financial reporting.
British America Tobacco (BAT) Uganda representative, Martha Bisamaza, said that the awards are an opportunity to learn from peers.
The awards organized by ICPAU are supported by Capital Markets Authority (CMA), Uganda Security Exchange (USE) and New Vision, among others.