Igara East NRM flag bearer in the forthcoming parliamentary by- elections, Mr. Andrew Martial yesterday apologised to President Yoweri Museveni for a facebook post against a controversial bill, seeking to lift presidential age limits.
Drama ensued when the President and NRM party chairperson, asked Mr. Martial to get to the podium and withdraw his earlier remarks against lifting the age limits.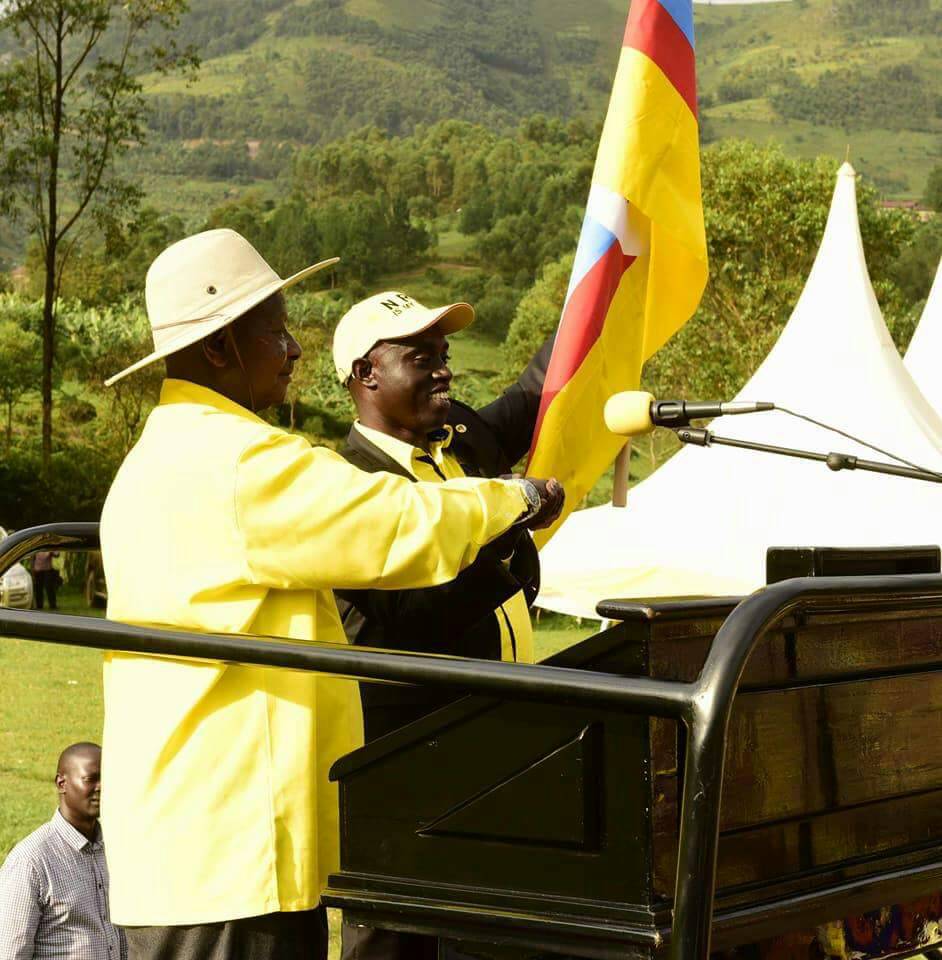 "Your Excellency, whoever said I was against lifting the age limit is a liar. I was part of the district NRM conference that unanimously endorsed the lifting of the presidential age limits. I cannot disobey you because I have worked under you for a long time",.pleaded Martial.
Martial was ejected from Parliament in September this year by the court of appeal, just days after he allegedly declared opposition to the age limit bill.
However, he reiterated to the President and the electorate attending the rally, that his facebook account could have been hacked by self seekers, who wrote the said utterances against the bill in his name.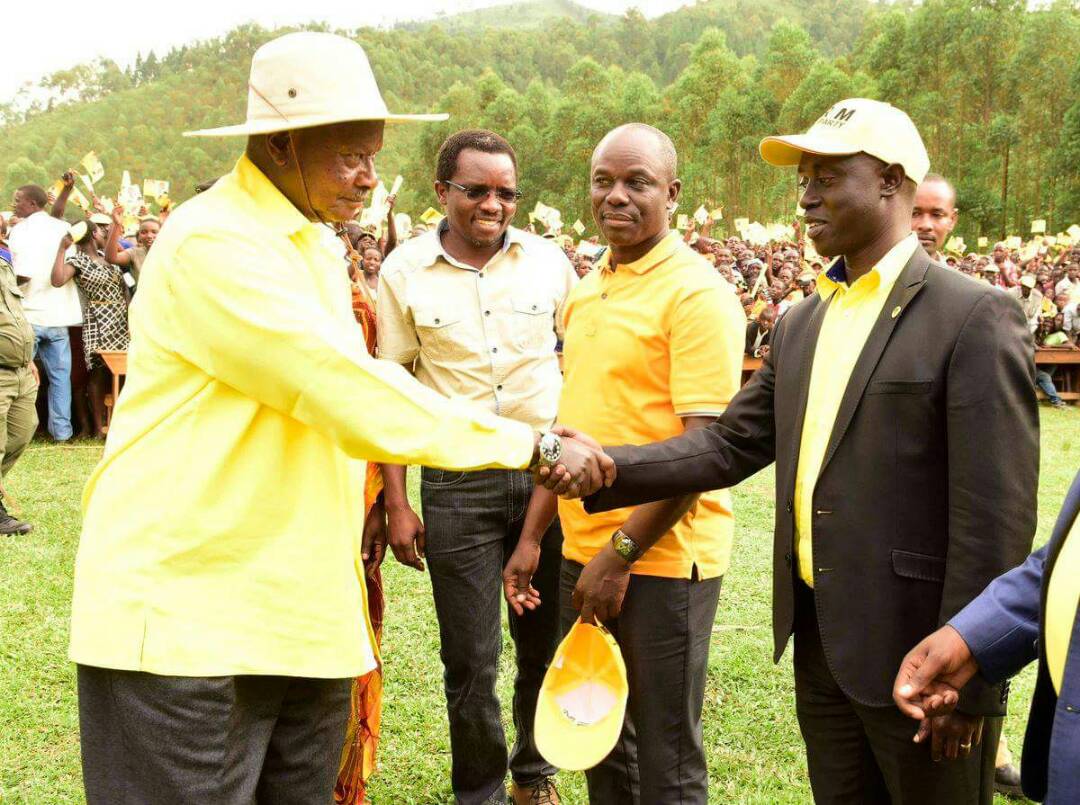 "What appeared on social media, was not from me. Someone used my Facebook account to post things I did not utter. I want to say in front of you and all the people here, that I support lifting of age limit", added Mr Martial.
Meanwhile six candidates are vying for representation of the people of Igara East in the election scheduled for Thursday this week.