The Coordinator of Operation Wealth Creation (OWC), Gen (Rtd) Caleb Akandwanaho Salim Saleh (Rtd), has said he hopes the Chinese will not underdevelop Uganda the same way Europeans underdeveloped Africa during the era of colonization.
Gen Saleh who is the Special Presidential Advisor for Defence and Security, made the remarks Thursday while welcoming Mozambique President H.E. Filipe Jacinto Nyusi at Kapeeka Industrial Park also known as Liao Shen Industrial Park in Nakaseke District.
"I wish you had more time to hear all our stories. We shall put them in a written format and send them to you," Gen Saleh told President Nyusi on behalf of National Resistance Army (NRA) veterans from Luwero Triangle.
Gen Salim Saleh, a revered heroic freedom fighter of the National Resistance Army (NRA), and one of the three surviving trainees who President Museveni had trained from Mozambique's Montepuez, Cabo Delgado, expressed gratitude to H.E. Nyusi for finding time to visit Namunkekeera rural industrial centre.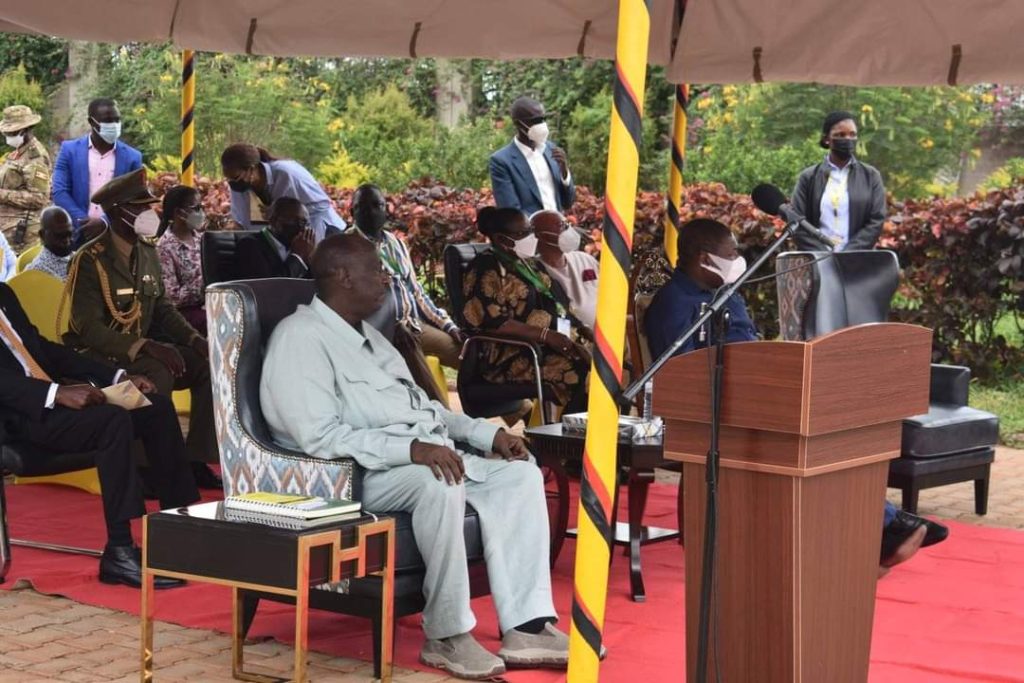 "Veterans of the armed struggle are grateful that you have visited Namunkekeera industrial park. We are honoured. I now have words to tell the veterans."
Gen Saleh recalled the time him and 27 other soldiers were training in Montepuez between 1976 and 1978.
"When I was in Mozambique in 1978, we were 28 soldiers and one commander. Only four of us are still alive."
They include; Gen Museveni, Gen Ivan Koreta, Gen Salim Saleh and Brig Gen Bosco Omure.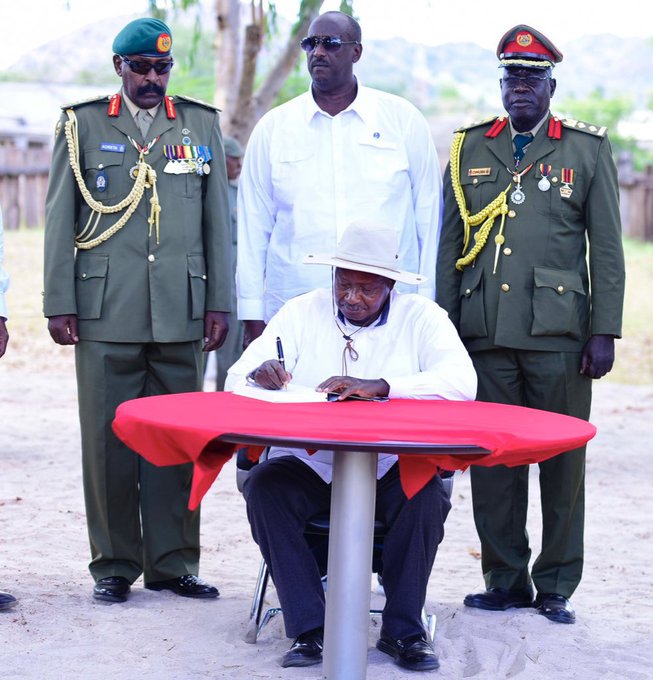 According to Saleh, in the school where they were trained, they used to read only two books that were in the library.
He said the books were; "The Long March" by Chairman Mao Zedong and the other about "How Europe Underdeveloped Africa" a 1972 book written by Walter Rodney that describes how Africa was deliberately exploited and underdeveloped by European colonial regimes.
"So, since that time, my colleagues and I have been obsessed with this idea of how Europe Underdeveloped Africa. That's why we are lucky to have the Chinese here. We don't know whether they will develop us or underdevelop us like the Europeans underdeveloped us but so far so good. Because they have turned soil into products, they have created jobs," Gen Saleh.
He added: "We hope that the Chinese will not under-develop us. This land is 92 years old but has developed to this extent in the last 7 years. The Chinese will not underdevelop us but we need to know their psychology. If you make yourself cheap, they will take you as cheap."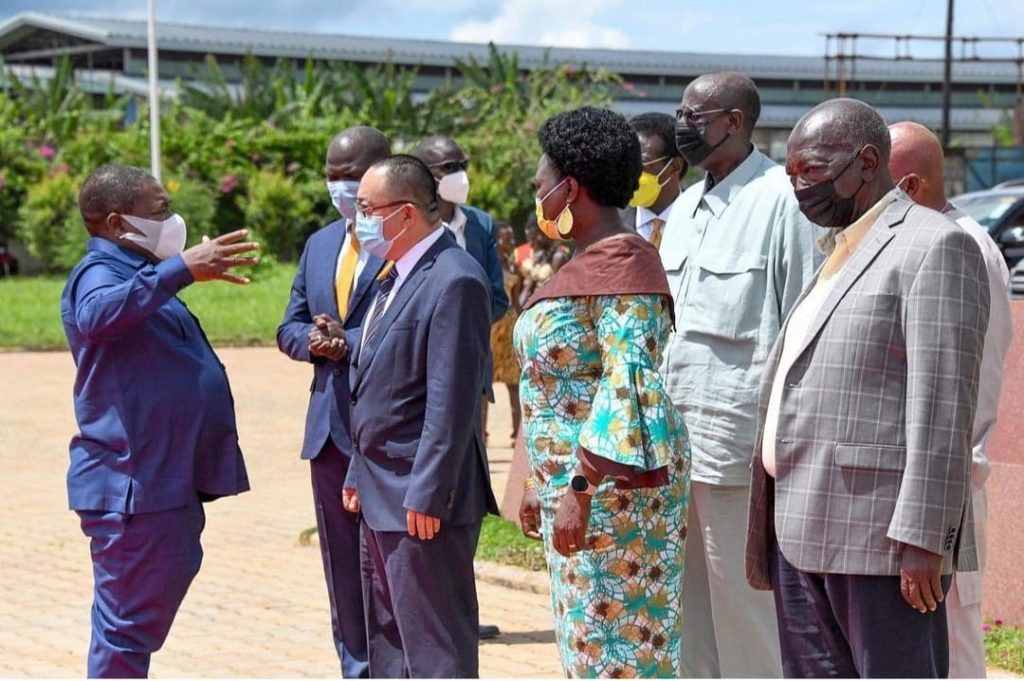 He asked the people of Kapeeka to embrace the developments in the area.
Zhang Hao, the Managing Director of Zhang Group of Industries, welcomed President Nyusi to Kapeeka Industrial Park and made a presentation of the achievements they have made so far.
"We used 5 years to start this place and we now have over 49 investors. Liao Shen industrial park now has over 50 factories," he said.
He added: "It sits on a 5.2 square km and has an investment capital of over 600 million dollars with 16 operating facilities."
The industrial park hosts 49 diversified industries including a car assembling plant and many others with a total investment of over 600,000,000 Dollars, creating more than 16,000 jobs for the Ugandan people indirectly and directly.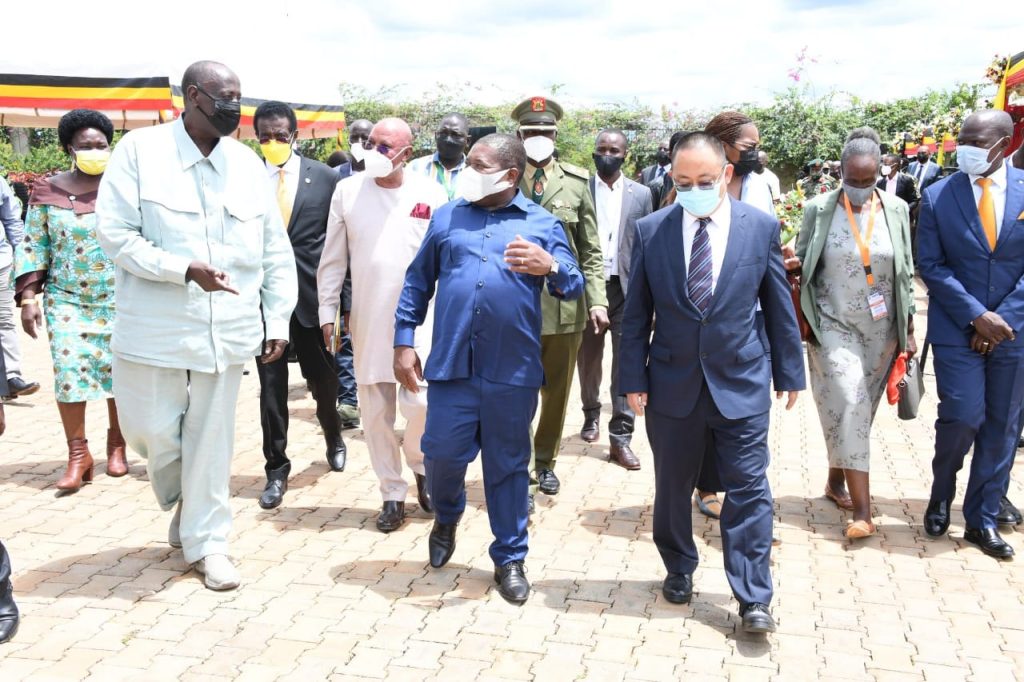 The Minister of State for Luwero Triangle, Hon Alice Kaboyo, who was also the Mistress of Ceremonies, said Luwero to Uganda is like Montepuez to Mozambique.
"President Nyusi is the leader of Frelimo, the party that defeated the Portuguese. He has won elections twice. He is a Kadogo (child soldier). He joined the fight for Mozambique's freedom when he was 13," she noted.
She said Frelimo played an important role in the training of FRONASA which later became Uganda Peoples' Defence Forces (UPDF).
"This area was farmland and heart of the NRA struggle. This is where they fought for 5 years. We thank you for the seed sown in Montepuez. It was sown here and it germinated and we have been enjoying peace for 35 years," Kaboyo added.