Forum for Democratic Change (FDC) candidate Tumwine Serge has won the Kyambogo University Guild race with a landslide.
The new Guild President won on all polling stations in the Wednesday March 9, 2022 election, according to his party.
He was up against Mandwa Elijah (National Unity Platform), Amwesiga Wycliffe (National Resistance Movement) and Independents Ssekanjako Masuudi and Ronald Tumuramye.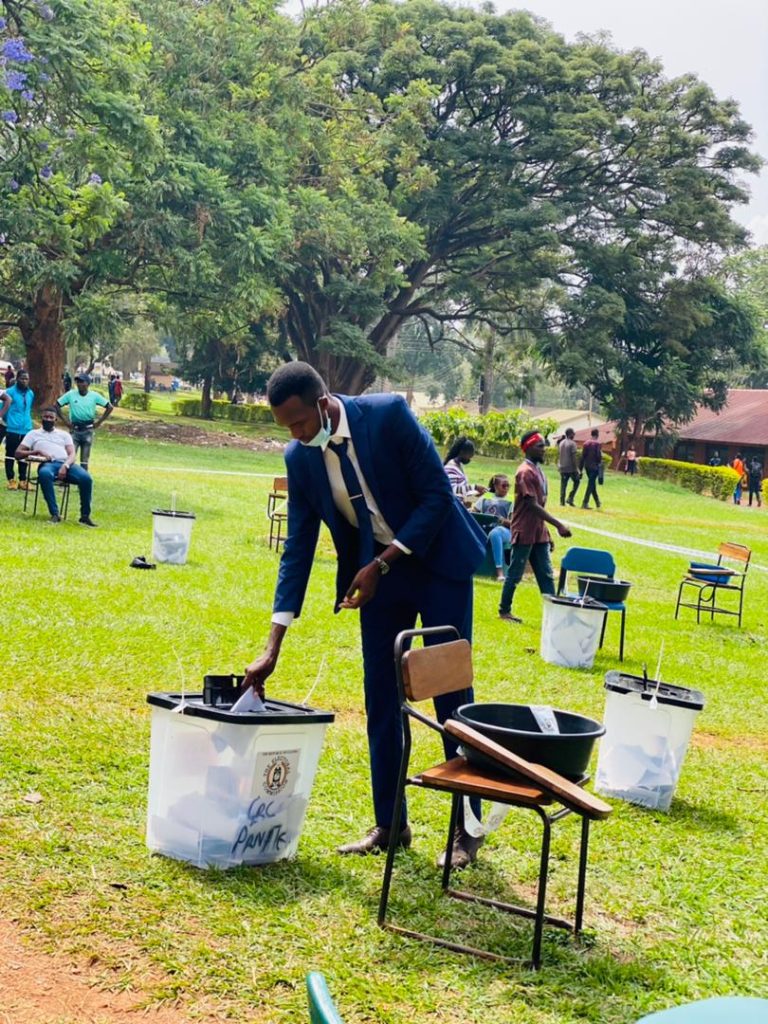 Tumwine polled 5,915 votes followed by Elijah with 3,550 votes while Masuudi came in third place with 1,380 votes.
NRM's Amwesiga came in fourth place with 193 votes and Tumuramye in fifth place with only 106 votes.
Tumwine was thus declared the 18th Guild President of Kyambogo University.