Weeks after failed 'Walk to Work' campaign launched by Dr. Besigye that sought to solidify FDC's resistance against the planned constitutional amendment to remove the Presidential age limit, FDC has re-launched its weekly prayer meetings.
FDC officials revealed on Monday that prayers slated to be held at the opposition party's Najjanankumbi headquarters and other nationwide offices every Tuesday is a move to reinforce their ongoing campaign against the Age Limit Bill.
At a weekly press briefing at the party headquarters on Monday, Paul Mwiru the Deputy Party Spokesperson said that prayers are to be coordinated by the acting party president Alice Alaso Asiati and they are part of the age limit campaigns in addition to the red ribon strategy.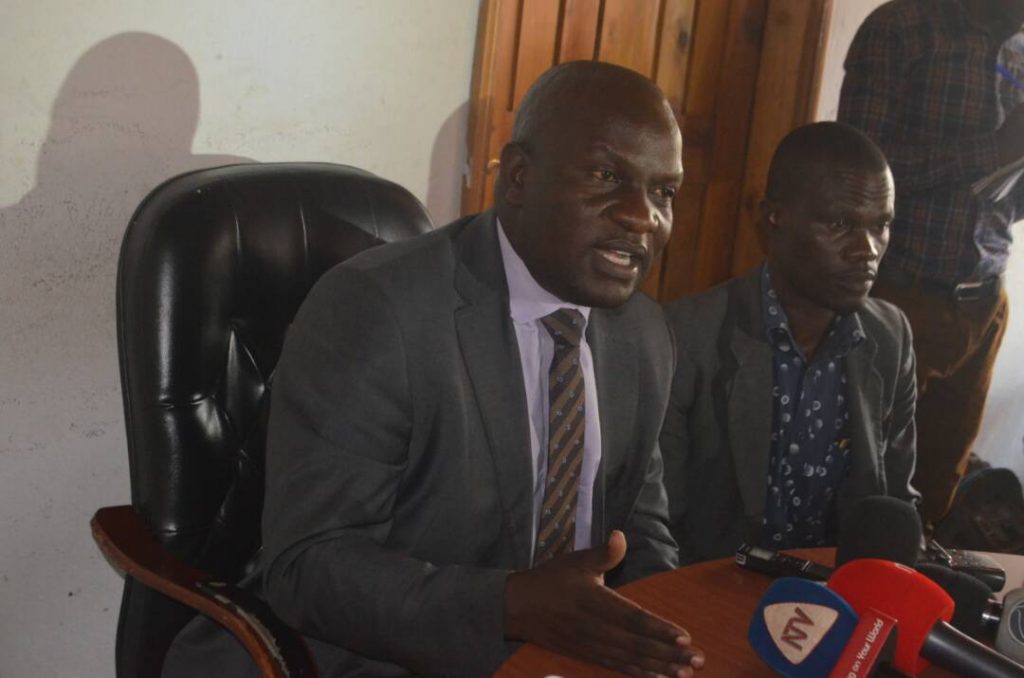 Former FDC party President Dr. Kizza Besigye launched a campaign a month ago urging Ugandans to abandon their cars home and use public means to work to protest the amendment. But the campaign never gained traction and police later foiled attempts by Kampala Mayor Erias Lukwago and FDC mobilizer Ingrid Turinawe.
Another campaign to have Ugandans wrap red ribbons around their heads was also nipped in the bud by police which has declared that anybody dressed in the red ribbon will be arrested.
The Tuesday prayers were popular in the aftermath of the 2016 Presidential election whose results were disputed by FDC. But soon, the prayers would cease.
Mwiru said that these prayers are non-partisan and open to all people who would wish to have a peaceful Uganda and that they commence tomorrow.
"We are resuming our weekly Tuesday prayers beginning from tomorrow at 10am and they are to be at all our different district offices and these prayers are non-partisan but for those who wish to have a better and peaceful country," Mwiru said.
Mwiru added that, "These prayers are to be coordinated by our acting party president and Sheikh Katuramo the party secretary in charge of religious affairs; we call upon all our local and district leaders to fuel up these prayers."
On his part, the party National Youth chairperson, Iddi Ouma said that as the legislators go down to the electorates to consult, the youth too with their youth MP Ana Adeke are to traverse the country meeting the youths to collect their views.
He has however warned the police against disrupting their consultations and their prayers urging that they have fulfilled all the constitutional requirements of their programs.
Mwiru has as well confirmed that all the party Presidential candidates have resumed their campaigns but with the age limit message on top of the agenda.